We are off to beautiful New England on this weeks Travel Tuesday. For all you need to know about Boston and Salem visit https://www.massvacation.com/
Starting off with some terrific prices from Norwegian airlines flying into Providence
Check them out from as low as €109 each way on this website norwegian.com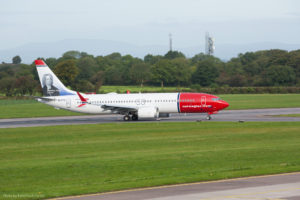 The Elaine Show stayed at The Godfrey Hotel
A storied past, an exciting present and a boundless future. The Godfrey Hotel Boston and its Downtown Crossing home have seen a lot of changes over the years. It is a story worth telling. Standing across Washington Street staring back at The Godfrey Hotel you will notice two distinct buildings: the neo-classical Amory Building on the left at the corner of West Street, and the gothic revival Blake Building on the right at the corner of Temple place. Both structures, built in 1904 and 1908 respectively, were designed by famed architect Arthur Bowditch. In 2012, Chicago based Oxford Capital along with investment partners, purchased the two buildings with plans to transform them into a hotel that would offer ground floor retail space. The result: both buildings, Amory and Blake, are jointly listed on the U.S. National Park Service's Registry of Historic Places. In a ceremony attended by Boston Mayor, Martin Walsh, the beautiful new Godfrey Hotel Boston welcomed the first guests through its doors in February of 2016… 112 years after the Amory welcomed its first.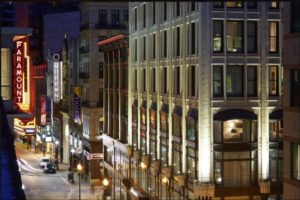 Boston tour with stops at Copley Square, Newbury Street, Boston Public Garden, and Boston Common, and the Black Heritage Trail, Museum of African American History in Boston.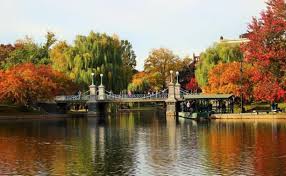 Museum of African American History (Boston Campus) Among the most important National Historic Landmarks in the nation, the African Meeting House and Abiel Smith School on Beacon Hill were built in the early 1800's and are two of the museum's most valuable assets. Located steps away from the Massachusetts State House in what once was the heart of Boston's 19th-century African American neighborhood, these buildings remain a showcase for community organizing and an enduring testimony to black craftsmanship. Once a church, a school, and vital community meeting place, the African Meeting House has been returned to its 1855 appearance through historic restoration and is open to the public for talks and tours, our events and yours. The Abiel Smith School, the nation's oldest public school for African American children, currently houses first-class exhibit galleries, education programs, caterers' kitchen, and a museum store filled with books and inspired gifts.
Boston Public Market –
Fenway Park – Base ball stadium and home to the Red Socks
 Some great places to eat in Boston 
Ruka at The Godfrey Hotel
George Howell Coffee (Breakfast)
K/O Pies
Barking Crab
SALEM
Accommodation: Salem Waterfront Hotel
We have an interview with one of the hotel mangers.
Restaurants: Bit Bar
50 St. Peter Street, Salem
Finz Seafood
86 Wharf Street, Salem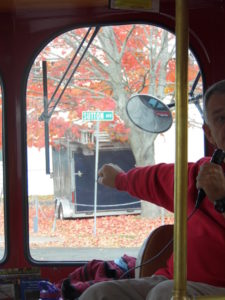 Salem Trolley Tour:
Explore the historic neighbourhoods of Salem on board Salem's original
trolley tour! Your guide will introduce you to nearly 400 years of diverse
history during their one-hour narrated tour.
The House of the Seven Gables: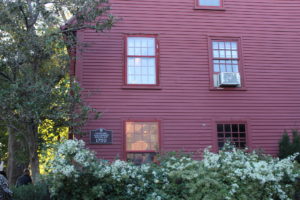 Discover the secrets of The House of The Seven Gables, which inspired
Nathaniel Hawthorne's famous novel. Admission also includes access to
Nathaniel Hawthorne's birthplace, spectacular seaside gardens, and a
unique Museum Store.
Salem Day Tour
127 Essex Street
(978) 741-1170 | SalemGhostTours.com
Contact: Tim Maguire, salem.night.tour@gmail.com
Proprietor and Guide Tim Maguire will lead a walking tour highlighting
Salem's Irish connections.
We have an interview with Tim Maguire
The Witch House
310 ½ Essex Street, Salem
(978) 744-8815 | WitchHouse.org
Home of 17th century witch trial Judge Jonathan Corwin, the Witch
House is the only building in Salem with direct ties to the 1692 trials.
Architecture, furnishings, and information regarding the day to day life
of the Corwin family provide a deeper understanding of this period in
colonial history.
Please note: Elizabeth is making arrangements for a Salem Witch Trials
historian to meet you for an interview about the role of Irish woman
Goody Glover in the Salem Witch Trials.
6:00
Salem Witch Museum
19 ½ Washington Square, Salem
(978) 744-1692 | SalemWitchMuseum.com
The Salem Witch Museum brings you back to Salem Village in 1692.
Experience the events that led to the hangings of 19 people and the
pressing of one on the charges of witchcraft. Dispel the myths
surrounding the word "witch" and examine incidents of witch hunting in
the Museum's exhibit, Witches, Evolving Perceptions.
Open Year-Round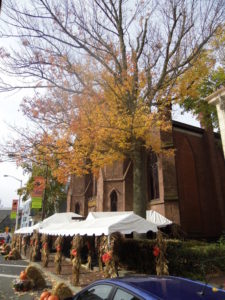 Cry Innocent: The People versus Bridget Bishop
32 Derby Square, Salem
978-810-2588 | HistoryAliveSalem.com
It's 1692. Bridget Bishop is accused of witchcraft and it is your job to
send her on to trial or release her. Hear the historic evidence against
her, cross-examine the witnesses, and vote on the outcome. Written by
Mark Stevick and produced by History Alive, Inc., in residence at Salem's
Old Town Hall.
Please Note: Ten minutes before the trial, you can film the arrest of
Bridget Bishop outside on Essex Street.
Crow Haven Corner
125 Essex Street, Salem
(978) 666-0765 | CrowHavenCorner.com
Salem's oldest witch shop, Lorelei invites you to stop by for a spell at
the Mojo Station and browse books, candles, herbs and more.
Gallows Hill Museum Theatre & The Lost Museum
7 Lynde Street, Salem
(978) 825-0222 | GallowsHillSalem.com
History, entertainment and excitement, all in one place! This interactive
experience is an incredible mix of special effects, actors, exhilarating
RHODE ISLAND
The Elaine Show met Marcello, owner of for tour/interview/filming- La Gondola Providence
DePasquale Plaza, located on Federal Hill, considered Providence's Little Italy
The Arcade Providence "Oldest indoor mall in the country"
The RI State House, lawn in front of the state house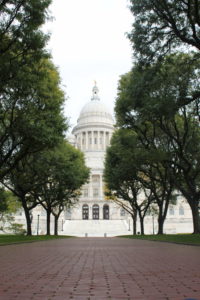 * * * * * * * * * * * * * * * * * * * * * *
I've Got Some Great Packages From
Tour America and Click and Go
check out touramerica.ie
Boston Salem and Rhode Island Fly Drive from only €759pp
Price includes return flights
3 nights Boston
2 nights Salem
2 nights Newport Rhode Island
Fully inclusive car hire for 7 days
Based on 4 sharing
Travel Date 19 February
Our Ref 638940
Boston from only €599pp
Price includes return flights
3 nights at the Boston Marriott Copley Place
Based on 4 sharing
Travel Date 01 March
Our Ref 638935
Check out Click and Go with an offer similar to the one that The Elaine Show enjoyed going next September
which is the best time of year to enjoy beautiful New England
Travelling on 04th September 2019
04SEP DUBLIN PROVIDENCE   1500   1705
10SEP PROVIDENCE DUBLIN   1955  #0705
Doing 3 nights at the Godfrey Hotel in Boston, 3 nights in Providence RI in The Hilton Providence the price is €1329 per person, for the flights checked baggage and the 6 nights accommodation.