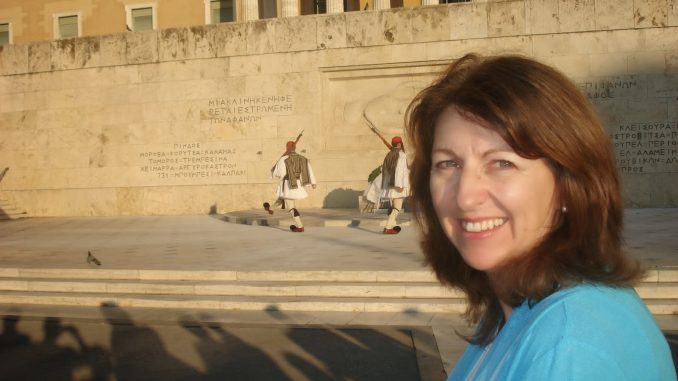 I recently spent two days in Athens while waiting to meet up with my cruise ship Celebrity Reflection and was pleasantly surprised by the buzz and delights waiting for us. The full article is available on the Sunday World website and you can read it here www.sundayworld.com/acropolis-wow
Athens isn't somewhere that comes to mind when thinking of a city break but two nights was the perfect length of time to see all that the city has to offer.
The changing of the guard in ceremonial dress is a must at the parliament buildings.
There were plenty of traditional restaurants to choose from in the Plaka and winding streets with interesting souvenirs on sale
The Acropolis and environs are not completely renovated yet but it is a magical site to visit and now there is an impressive museum at the bottom of the mound which is a must visit.
As my article in the Sunday World confirms we were Wow-ed by Athens!
If you are thinking of staying in Athens the Radisson Blu Park is a great base and has reasonable rates. The rooftop pool is a must to escape the heat from the busy streets and the staff were lovely.