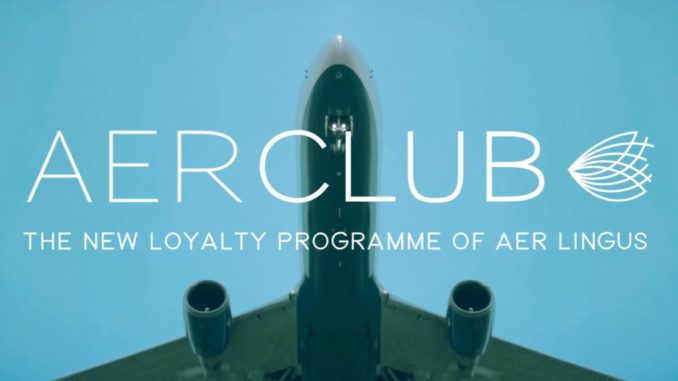 Choose Rewards with AerClub
Aer Lingus launches AerClub – new loyalty programme with over 400,000 members already enjoying rewards

Thursday 30th March 2017: Aer Lingus, Ireland's only 4 Star airline, was joined by travel enthusiast and popular TV presenter, Kathryn Thomas, to officially launch AerClub, its new loyalty programme. Powered by Avios and designed to meet the needs of today's traveller, AerClub is aimed at everyone and offers greater rewards every time its members fly.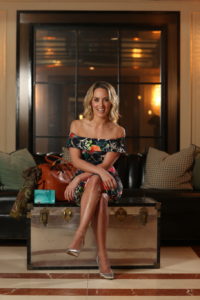 It is the first Irish airline loyalty programme to give its members the opportunity to collect Avios reward points not only 'in the air' every time they book flights, but also 'on the ground' and 'online' from a wide range of brands including retail, hotels and car hire, across Ireland, Europe and North America.
In the air
AerClub members will collect Avios points each time they buy a flight with Aer Lingus and its partner airlines – British Airways, Cathay Pacific, Qantas and United Airlines.
On the ground
AerClub has teamed up with a number of partners to ensure members can collect Avios points in lots of ways – weekly shop at SuperValu, retail therapy at Kildare Village, that 'something special' at Appleby Jewellers, together with other retail partners such as Holidays with Aer Lingus, Restaurant Circle and hotel providers such as Agoda, Kaligo.com and Rocketmiles.
Online
Online shopping via the Avios eStore also allows members to Avios points with top name Irish and international brands.
AerClub already boasts some 400,000 members with an additional 1,500 signing up every day to collect Avios points and turn them into reward flights with Aer Lingus.
Marking the official launch of AerClub, Aer Lingus Chief Operating Officer, Mike Rutter said:
"We are delighted to officially launch AerClub and to be the first Irish airline loyalty programme that gives members opportunities to earn rewards not only in the air but also through purchases made on the ground and online via our retail partners. Unlike many loyalty programmes AerClub is centred on inclusivity and already we have over 400,000 members with as many as 1,500 continuing to sign up each day. Partnering with recognised brands such as SuperValu and Kildare Village allows members to collect Avios points with everyday purchases which in turn can be used to fly with Aer Lingus on more than 100 routes across Europe and North America."
AerClub ambassador Kathryn Thomas commented:
"For a large part of my TV career in the earlier years I was a travel presenter which certainly opened my eyes to many exciting destinations across the globe and I have to admit my love for travelling is stronger than ever. AerClub is exactly that kind of loyalty programme that makes sense to me – by doing everyday things like grocery shopping or indulging in some retail therapy you can earn points that become flights."
Eileen McGuinness, Head of Market for Ireland, Avios said:
"We would like to extend a warm welcome to new AerClub members who now benefit from turning their flights and everyday spend into exciting travel rewards.  This partnership ensures we provide customers in Ireland with new and relevant ways of collecting Avios points, as well as access to inspiring spending opportunities including domestic and international travel."
Commenting on the announcement, SuperValu Managing Director Martin Kelleher said:
"We are excited to partner with Aer Lingus as we look for more ways to respond to our customers' needs and reward them for shopping with us. Consumer research revealed that our SuperValu shoppers not only want cost savings on their household spend from a loyalty programme, but also savings on desirable treats like travel breaks. Converting Real Rewards points into Avios points to use on flights with Aer Lingus and partner airlines certainly fits that bill. Aer Lingus is the latest partner in an ongoing expansion programme by SuperValu aimed at delivering a truly rewarding loyalty programme for our 1.1 million Real Rewards members."
AerClub replaces Aer Lingus's Gold Circle programme and is unique in that it rewards members by offering them a lot more for their spend through the award of Avios points, but equally AerClub recognises members' frequency of travel and loyalty through the award of Tier Credits.
AerClub is made up of four membership tiers – Green, Silver, Platinum and Concierge. Each tier has a unique combination of travel benefits which may include lounge access, priority check in, priority boarding and bonus points earning. In recognition of each flight taken, AerClub award Tier Credits – the more Tier Credits collected, the quicker members will move up to the next membership tier and the more travel benefits they will enjoy.
For further information on AerClub and to sign up to the loyalty programme, visit www.aerlingus.com/AerClub.