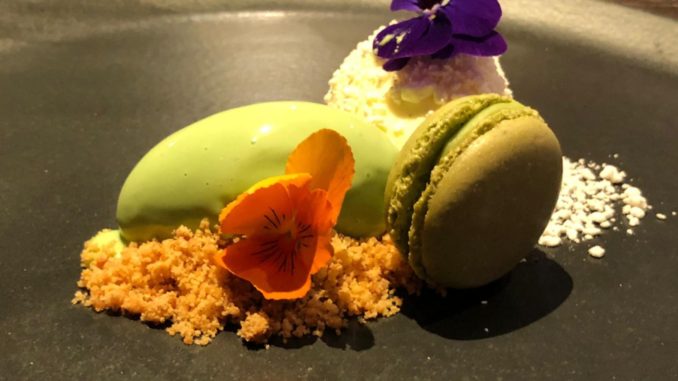 You won't be left waiting for Godot at Becketts Dining Room! This unique boutique restaurant is the shared vision of a young team, steered by our Head Chef Marty McAdam, supported by an energetic, young, local kitchen team.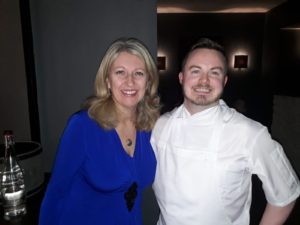 Marty, who grew up within walking distance of the Enniskillen Hotel, began his culinary journey at 13 years of age at local restaurants. He studied at the South West College, under the tutelage of Neven Maguire at the McNean House Blacklion, before moving to Mitchelin -starred 'The Kitchen' in Edinburgh. Wanting to further explore the world of food, Marty travelled to Australia, where he worked as a private chef on luxury yachts. Since getting engaged Marty has moved back to the shores of Lough Erne.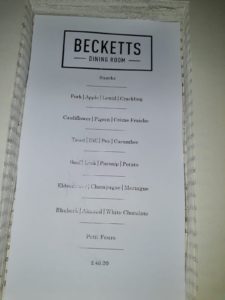 Becketts Tasting Menu is only £40 and is a long and leisurely journey through the tastes and flavours of local produce. Starting with snacks it moved from Pork to Trout and pigeon.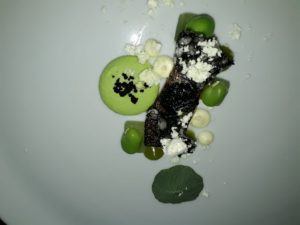 The main dish of locally filleted beef was mouth watering. The portions were small with each presented as a work of art and equally delicious. We were full by the time it came to serving dessert of which there were two courses and huge petit fours at the end of the meal of donuts and chocolates. The meringue with popping candy was one of the most memorable dishes and was served on a table of evaporating Dry Ice.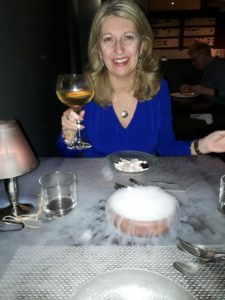 Beckett's Dining Room aims to use the best local produce, at the best time of year.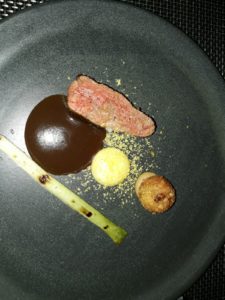 Our philosophy is centred on locality, landscape and quality of produce. It is a slow food ethos, where our chefs will prepare the best local ingredients to create simply delicious dishes.We are an intimate restaurant – we want guests to spend time enjoying their meal at their leisure.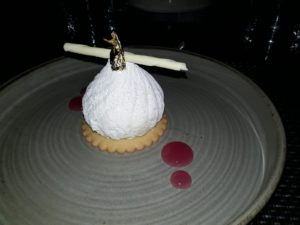 The service was excellent with each waiter fully versed on the menu and they tempted us with a great choice of wine and cocktails. We continued the evening in the Oscar Wilde Bar next door with live music and warm atmosphere.
If you decide to dine at Becketts the table is yours for the evening, allowing you to relax and take in the ambience in your own time. Beckett's Dining Room is open Friday and Saturday evenings only, bookings advisable.
To make a booking contact the Enniskillen Hotel https://www.enniskillenhotel.com/en/