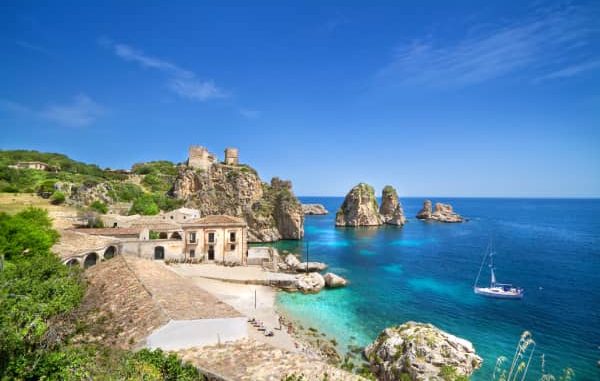 Catch up with interview on newstalk fm with Ivan Yates here Newstalk Thursday 1st February 2018
Italy is a hugely popular destination with the Irish and offers a wide range of holidays to suit every demographic and taste. I've pulled together a range of deals to give you food for thought this summer. If you'd like detailed information about a particular region then go to the official website of Italia tourism. http://www.italia.it/en/home.html
If you made it to the Holiday World Show last weekend you might have seen some of the new destinations highlighted. There are new routes to Italy from Jet 2 flying from Belfast to  Naples from May 2018 and with Ryanair from Dublin to Rimini this summer.
380,000 Irish visitors chose Italy in 2017 and they love Rome, the Lakes garda como amalfi – and of course the hugely popular Venice and Florence – new active holidays are also on the rise in the Alps and The Camino
You can get to Italy through 14 airports with Ryanair and Aer Lingus offers service to ten Italian airports.
Highlights this year are some of the less explored regions:
Four Regions of Central Italy: Abruzzo, Lazio, Marche and Umbria presented their new initiative "Emotions from the Heart of Italy" : food & wine, wellness, active holidays, "borghi" or small hamlets, events to entice the visitor to explore this area rich in culture and natural beauty.
The main focus for 2018 will be Food and Wine with a myriad of initiatives all over Italy. Also in focus will be the undiscovered South, the Magna Grecia, where the first Ancient Greece colonies in Italy were founded and left magnificent temples and other artistic treasures. Active holidays to take advantage of our majestic mountains, idyllic lakes and gentle hills will also feature in our promotional activities as well as Palermo, Italian Capital of Culture for 2018 and the celebrations for the 150th anniversary of Rossini's death which will take place in Pesaro, his birthplace.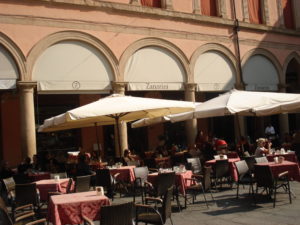 Bologna is the great foodie capital with festivals year round.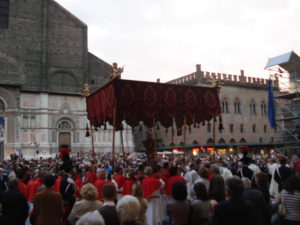 The beautiful island of Sicily is the perfect destination for honeymooners and families alike. In fact there is so much to see and do in Italy you could holiday for years and not get to see it all….
Camino to Rome
Did you know that there is a camino in Italy?
    Activity:Walking or Cycling or Easy Walking or Easy CyclingDuration:7 NightsDistance:132 kmDifficulty:    Tour Type:Self-GuidedTime To Go:April to OctoberPrice:from €595 Check out camino ways here 
https://caminoways.com/ways
The Via Francigena in Tuscany, from Lucca to Siena, is one of the most popular and spectacular stretches of the Via Francigena, the Camino to Rome. The trail starts in the walled city of Lucca with its amazing Renaissance wall and citadel, and finishes in the UNESCO World Heritage historic centre of Siena.
You will walk in the heart of Tuscany, across beautiful rolling hills and woodland, stopping in gorgeous villages along the way where you will enjoy a well-deserved rest. There are many wonderful sights on this section of the Via Francigena including the tiny walled hilltop town of Monteriggioni and two impressive UNESCO World Heritage Sites: the breathtaking town of San Gimignano with its medieval towers and magnificent Siena, an historical, artistic, cultural and gastronomic gem. If you travel in July or August, you might be able to witness one of Italy's most traditional horse races: the Palio di Siena. If you travel in Autumn, this part of Tuscany is world-famous for its white truffles so foodies are in for a treat!
I've some offers below from different operators and I'll start with one to Lake Garda flying from Cork
Travelcheaper.ie
Lake Garda, Italy
Desenzano, Lake Garda,Italy.
7 nights – 3★ HOTEL ASTORIA Desenzano del Garda
Departure date on 07th July 2018
Prices Include
•Return Flights •Transfers
•20kg Baggage Allowance
•7 Nights Bed & Breakfast Accommodation
Fr €823 pp (based on 2 adults sharing)
Flights included ex Cork
http://itaa.ie/2018/01/30/lake-garda-italy-15/
Topflight are the Italy experts and their beautiful Italy brochure will whisk you away this summer – watch out for flash sales too on their website https://www.topflight.ie/
In fact Topflight's Tony Collins has been awarded the Cavaliere of the State of Italy for his services to Italian Tourism!
Family Easter Holiday
31st March
, 4* Bella Italia Bungalow, Based on 6 share Self Catering €464pps
Escorted Tour
1st April
,  Sorrento, Amalfi Coast, Pompeii & Vesuvius Tour
Half Board, 2 share €1319pps
Adriatic Riviera – 7 nights half board 4* Hotel Madison, Cattolica, Adriatic Riviera was €779 now €699pps, depart
June 8
.
Travelnet.ie
Lake Garda
26th April 2018 (7 nights)
3* Hotel Bella Peschiera
Bed & Breakfast
From €639pp
*Other dates available
Sorrento
27th May 2018 (7 nights)
3* Hotel Metropole
Bed & Breakfast
From €719pp
*Other dates available
Puglia
7th May 2018 (7 nights)
4* Hotel Park San Michele
Bed & Breakfast
From €839pp
*Other dates available
Tastes of Tuscany Road Trip
1st of May 2018 (7 nights)
4* Croce di Malta Hotel, Montecatini Terme, or similar
Car Hire
From €1,049
*Other dates available
http://itaa.ie/2018/01/30/holidays-to-italy-from-only-e639-per-person/
These offers from Click and Go are great value
Rome City Break from €269pp in April 2018
From €269pp for the 4 star Delle Province Hotel. Price is per person based on 2 adults sharing for travel in April 2018.
Price includes:
3 nights in the 4 star Delle Province Hotel, Rome, Italy
Twin standard on a bed & breakfast basis
Direct from Dublin to Ciampino
4 star Sorrento holidays in April from €639pp
From €639pp for the 4 star Art Hotel Gran Paradiso. Price is per person based on 2 adults sharing for travel in April 2018.
Price includes:
7 nights in the 4 star Art Hotel Gran Paradiso, Sorrento, Sorrento and Amalfi Coast, Italy
Double or twin premium on a bed & breakfast basis
Direct flights from Dublin to Naples
Airport Transfers
Holiday guru offer a super bargain to the Amalfi Coast
Spring Naples Escape with Holiday Guru
During your stay in the Naples area, you'll be able to soak up the views of this beautiful coastline. The hotel is the Villa Luisa Hotel, a 4* hotel in a beautiful location along the coastline. This amazing hotel has a fantastic reputation with those that have stayed there and many people love its excellent level of service. Theres plenty of great amenities on site that will make your stay all the more comfortable. Its close to a lot of public transport connections so you can easily explore the area.
Naples has a lot more in common with Rome than many people are willing to admit. It truly is a hotbed of Italian culture and is the perfect place to learn more about the history of this amazing country. The third largest city in Italy, Naples has archaeological treasures around nearly every street corner. This doesn't even mention the gorgeous foods that are on offer in some of the amazing restaurants. The rich volcanic soil means some of the freshest produce you can find!
Spring Naples Escape: 7 Nights in a Well Reviewed 4* Hotel in a Beautiful Location incl. Return Flights for just €293pp
Travel period: 

11/04/2018 – 18/04/2018

Length of stay: 7 Nights
Airport of departure: Dublin
Destination: Naples Intl.
Airline: Ryanair
Rating: 4 out of 5 on TripAdvisor
Location: Pozzuoli, Naples
Board basis: Self Catering
Lonely Planet Travel Guide: Get one here
Travel Insurance: Get it here
Price: only €293 per person based on two adults sharing
https://www.holidayguru.ie/holidays/spring-naples-escape/
Check out all of the details above and get booking today! 🙂