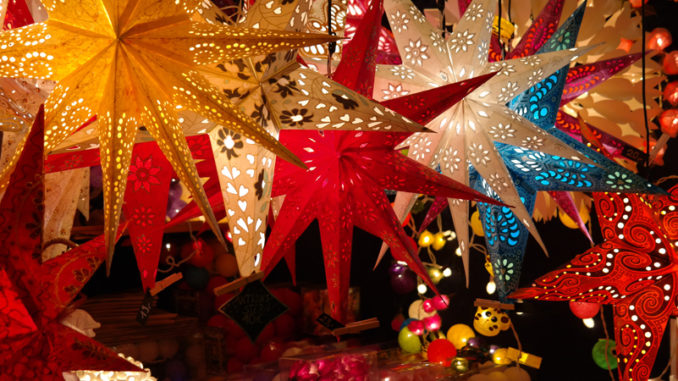 It may seem a little early to be talking about Christmas as the children are only returning to school but already packages are booking up, and as for Lapland, there is a short window to take your little ones to meet the real Santa Claus so book early!
Listen in to my chat with Ivan on Newstalk here 
Christmas Markets
Budapest's New Wine and Cheese Festival & Christmas Markets, 4 nights, 26th Nov, from €277pps
Discover all that Budapest has to offer you this November with a trip to coincide with The Budapest New Wine and Cheese Festival and it's renowned Christmas markets. Taking place over two days at the fairytale Vajdahunyad Castle, enjoy the best new wines paired with traditional cheeses from across the country.
Visit one of the world's oldest, richest and most spectacular Christmas Markets during your stay and take a trip to Vorosmarty Square. Speckled with glowing lights from trees and buildings, find your way through the wooden stalls to find hidden gems and tasty food. As well as these seasonal events, make sure to visit the thermal baths in Budapest and pamper yourself in the spa centre of Europe.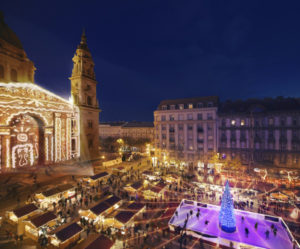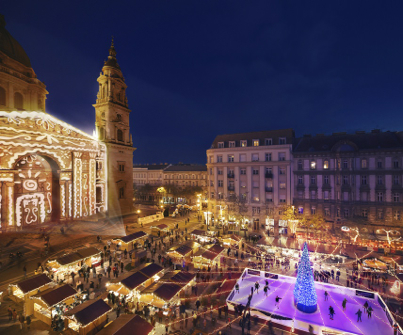 Price includes: Return flights from Dublin, 10kg hand luggage, private transfers, 4 night accommodation in a 4* hotel on room only basis or in the 5* Sofitel Hotel with Superior room with city views. Upgrade to the 5* Sofitel Hotel is priced from €399pps.
For more information on this offer from Grenham Travel: http://itaa.ie/2018/08/22/budapest-hungary-3
Paris Christmas Markets
Plan your Christmas Market City Break to Paris!
Our price of €244 per person based on two sharing includes return flights from Cork to Charles De Gaule airport, 3 night stay in the 3* Art Batignolles hotel in a standard room and tickets for the Paris City Sightseeing cruise.
Paris, perhaps Europe's most captivating city, is ideal for a short break at Christmas. With more restaurants, better chefs, more museums and amusements than it has had in its history, the best time to visit the 'City of Light' is for the Christmas Markets.
Click here for more information.
Contact us on 046 9068600 or 1890 289 255 or email info@travalue.ie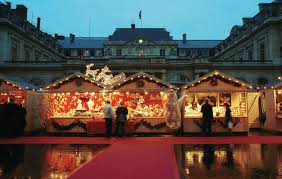 Paris Christmas Market Breaks from €189pp
2 Nights in the 3* Comfort Hotel Nation Pere Lachaise
Return Aer Lingus flights

2 Nights' accommodation in a central hotel
https://www.clickandgo.com/design-your-own-holiday/details/2018-12-09/2/2::0/RO/DUB/0/8787/125/181?search=all/Paris/2018-12-09/2/2::0//DUB/0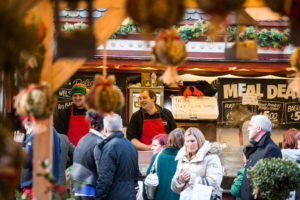 4* Glasgow Christmas Market from €229pp
3 Nights in the 4* Thistle Glasgow Hotel
Return Aer Lingus flights

3 Nights' accommodation in a central hotel
https://www.clickandgo.com/design-your-own-holiday/details/2018-12-16/3/2::0/RO/DUB/0/3541/1822/228?search=all/Glasgow/2018-12-16/3/2::0//DUB/0
4* Christmas Markets from Shannon Airport to Wroclaw from 229pp
3 Nights in the 4* InVite Hotel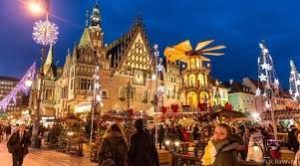 Return flights

3 Nights' accommodation in a central hotel
https://www.clickandgo.com/design-your-own-holiday/details/2018-12-07/3/2::0/RO/SNN/0/10699/233/221?search=all/Wroclaw/2018-12-07/3/2::0//SNN/0
Christmas Market Tour
INSIGHT EXPERIENCES
Insight Vacations www.insightvacations.com
Prague: With a Local Expert, look down on the Vltava River from the heights of Prague Castle, dominated by the soaring spires of St. Vitus' Cathedral.
Berlin: With a Local Expert, see the Brandenburg Gate, State Opera House, remnants of the Berlin Wall and the beautifully-restored Reichstag Building.
TOP RATED HIGHLIGHTS
Kraków: Take in the ambience with a walk around the magnificent Cloth Hall in the Market Square to see the Christmas Market.
Kraków: Ascend Wawel Hill with a Local Expert to see the Renaissance castle and visit the historic cathedral.
Kraków: Cross the former Jewish Quarter of Kazimierz to Old Podgórze to see Ghetto Square and remains of the Ghetto Wall.
Wrocław: Be delighted with the thousands of twinkling lights adorning the market in the historic main square of Rynek.
Kutná Hora: Step into the macabre world of the Sedlec Ossuary, also known as the Church of Bones – one of the most unusual chapels you will ever see!
Dresden: Your guided tour shows you the Frauenkirche, the colossal 'Procession of the Dukes' mosaic, the cathedral, Semper Opera House and Zwinger Palace.
Christmas Markets: Lose yourself in the festive atmosphere of Christmas, where you can shop for local delicacies and try the heart-warming Glühwein, available on all departures.
AUTHENTIC DINING
Cruise the Christmas Markets
Christmas Markets of Germany & Denmark – http://itaa.ie/2018/08/27/christmas-markets-of-germany-denmark/
Embark on a magical cruise to Germany and Denmark and experience the fun, festivity and flavours of some of Europe's very best Christmas markets. In eight nights you'll visit three charming cities, each offering an enchanting experience at the most wonderful time of the year. In Germany you'll take in the yuletide delights of Bremen and Hamburg, and spend two days sailing along the Kiel Canal; while in Denmark you'll enjoy a full day in Copenhagen, savouring the welcoming festive atmosphere of the capital.
8 Night Cruise. Departing 13th December 2018 – was €1,229 now from just €979 pp
Price Includes:
Return flights from Dublin to Southampton, UK

Return Transfers

9 nights accommodation aboard 4* Fred. Olsen Balmoral based on 2 sharing an inside cabin

Fine Dining on a Full Board basis

All onboard entertainment

Taxes and one check-in bag of 15kg per person
Itinerary:
– Southampton, UK – Cruising – Bremen, Germany – Kiel Canal Transit, Germany – Copenhagen, Denmark – Kiel Canal Transit, Germany – Hamburg, Germany – Cruising – Southampton, UK
Inside Cabin Was €1,229 now €979pp
Oceanview Cabin Was €1,319 now €1,069pp
Superior Oceanview Cabin Was €1,499 now €1,249pp
Call Travel Escapes / Cruisescapes today: 01 294 1000
* * * * * * * *  * * * *
Book now to see Santa Claus in Lapland
Travelnet have a selection of choices and packages
Here is a one day and four day package
LAPLAND : Santa's Secret Grotto (Day Trip)
1 DAY TRIP
---
Only got a day spare? We've got a trip to help you fit in as much as possible.
Whether you want to join Elf School, decorate cookies with Mrs. Claus, or zoom down ice slides, you'll find it on this trip.
Pay €150 DEPOSIT per person only & secure your Lapland experience today!
Spread the cost, at no extra fee!
Flights from Dublin only!!
1 Day trip from €679pp
https://www.travelnet.ie/offer.aspx?id=6872
4 days trip from €1,399pp
LAPLAND : Triple Treat (3 nights)
4 DAYS TRIP
---
An incredible 3 night break surrounded by the Arctic Wilderness.
The ultimate Lapland experience, our three night package takes you through gleaming white landscapes with the aid of Elf-led huskies, reindeers and snowmobiles.
Pay only €50 DEPOSIT per person & secure your Lapland experience today!
Spread the cost, at no extra fee!
Flights from Dublin only!!
Dates of travel
Traveling Between 05/12/2018 – 08/12/2018
Departure Days Wednesday
Adult Price€1,399.00
Child Price€1,139.00
Infant Price–
What's Included
Return flights + Accommodation + Local Representatives + 20kg Baggage Allowance + All Meals + Activities
Price excludes: Taxes (€38 per person)
*Price based on 2 adults + 1 child. Terms and conditions apply. Subject to availability.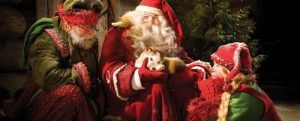 ACTIVITIES INCLUDED
---
• Return flights from Dublin with in-flight catering
• Return transfers
• Thermal snow suits & boots
• 4 nights full-board accommodation
• Explore Lapland
• Speedy Husky Ride Experience
• Short Reindeer Ride Experience
• Children's Snowmobiles Rides (various locations)
• Journey to a magical post office
• Meet the Elves at home
• Decorate some gingerbread in the Elf bakery
• Help in the toy factory
• Private meeting with Santa
• Present from Santa for children aged 2-11 years inclusive
• Snow Fun Games with Santa's Special Elves
• Snowmobile & Sleigh Ride
• Tobogganing
• Snowboard Adventure
• Snowfun, build a snowman or simply play in the snow
• Lookout for Santa's secret hideaway
• Learn being an elf at Elf School
• Visit the Snow Village
• Children's Entertainment
• Festive Dinner
• Shopping some Lappish souvenirs
More Information
2018 DEPARTURE DATES
---
Departure from Dublin: 5th December and 11th December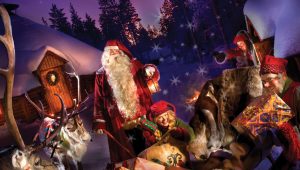 PRICES
---
Adult: €1,550
Child: €1,425
Read more at https://www.travelnet.ie/offer.aspx?id=7160#8ixbRCLg6YzIPkj9.99
https://www.travelnet.ie/offer.aspx?id=7160
If you want to check the interactive map with the activities in Lapland please check the the link below:
https://www.travelnet.ie/popular/lapland-activities-map.aspx
3 night Santa tour at Pyha
ESCAPE THE HUSTLE AND BUSTLE OF EVERYDAY REALITY & BE TRANSPORTED TO A WONDERLAND FULL OF MYSTERY AND MAGIC.
There really is no better way to celebrate everything that is Christmas in the beautiful Pyha Resort. You will simply be fascinated by the beauty of the Lappish wilderness in this remote ski village, which gives you an exceptional choice of accommodations to suit all tastes. Join the Special Elves, Tricky Dicky, Noisy Nod, Speedy Sam and Snowy Bowy, on a magical quest to find the highly anticipated, Santa Claus! Allow the native Arctic huskies to whisk you away through ancient snow-covered forests and experience a sheer adrenalin rush as you drive a snowmobile through virgin snow as we endeavour to find Santa. Capture the moment as you give your child a trip of a lifetime giving them a Christmas Miracle by bringing them to meet Santa in heart of Lapland.
LEAVING IRELAND FAR BEHIND, FIRST STOP – LAPLAND
Leaving Ireland and reality far behind, we arrive in magical Lapland to begin our adventure, our enthusiastic guides will be waiting to take you to Pyha Resort. Do not fear, although you will be staying in a wilderness location you don't need to worry as our excellent range of accommodations will still provide you with all your regular creature comforts and human needs. After you have checked into your accommodation in Pyha, see if you can find Tricky Dicky. He's known for being Santa's naughty, mischievous elf, always playing funny tricks on people. Can he trick you?
Once everyone is settled, and that mischievous Tricky Dicky is out of sight, we hope to truly begin to bring the Christmas as you relax with your family & enjoy the welcoming dinner.
ADVENTURES BEGIN WITH THE HELP OF SNOWMOBILES, HUSKY DOGS & REINDEER
Enjoy a Finnish buffet breakfast in the resort to set you up for a day filled with adventures and activities. It's officially time for us to begin our adventures with the help of super snowmobiles, harmless husky dogs & Santa's reliable reindeer. Some of Santa's Special Elves might join in too! Snowy Bowy & Speedy Sam love to join in with the fun & games and we may even get them to show us the toys being prepared in the workshop today.
We'll have a warming, well-needed lunch before our activities continue. If we can't find Father Christmas at home today, then we will not rest until we do so tomorrow.
But it has been a long day so we must return back to Pyha so you can relax with a sauna or enjoy some tobogganing, whatever you wish. Once again, there will be a buffet style dinner provided in the evening and we recommend a good night sleep because tomorrow we will be meeting Santa, you don't want to be grumpy or yawning!
IF YOU DIDN'T FIND SANTA YESTERDAY, TODAY WE WILL MAKE SURE OF IT!
Following another hearty breakfast, we'll continue our quest to find Santa. Our new friends the huskies & reindeer will help us with our endeavours once again, you will soon understand why Santa loves his animals, he'd never walk this much every day. Hopefully Prancer, Donner & Blitzen will help us on our search by guiding our guides of the best routes to take to find Santa quickly.
We will be transported through prepared trails in an area identified by its astonishing natural beauty. The only sound that will be breaking the sense of peace and tranquillity will be the powerful.
Click here to find out more.
€1590 per adult