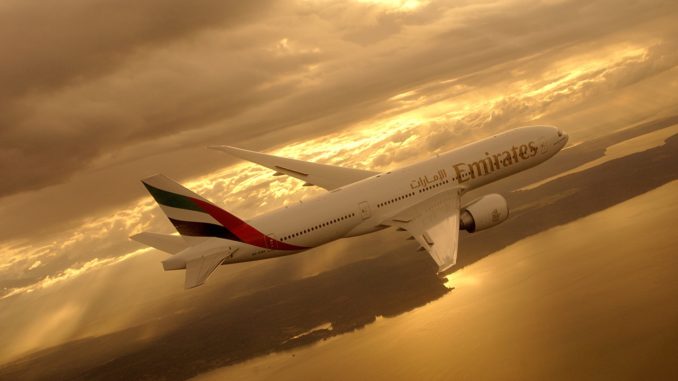 It's the little things that let you know you're with Emirates this Valentine's
A date in Dubai from just €489  
6th February 2018:  Love is in the air as we count down to Valentine's Day with a very special offer from Emirates that will allow you to say it with more than just chocolates this year.
When it comes to travel it's who you go with that counts.  And, with all-inclusive return fares starting from less than €500, your only dilemma will be choosing not who to go with, but where and with Emirates, the choices are endless.  The airline's Valentine's offers are available from now until 15th February 2018 for travel until 14th December 20181 and are inclusive of all taxes and charges.  Economy Class Return Fares include:
A date in Dubai from €489
Enjoy the beauty of Bangkok from €549
A Hong Kong honeymoon from €547
Kick back in Kuala Lumpur from €564
Check out fabulous Cape Town from €675 and get more out of Melbourne with fares from €999
In travel, as in love, it's the little things that make all the difference and with Emirates that means Economy Class passengers will enjoy a generous baggage allowance of up to 35kg and the award-winning inflight entertainment system, ice Digital Wide-screen, offering up to 3,000 channels of entertainment and films. Passengers will be served a variety of fine wines and regionally-inspired cuisine prepared using the finest fresh ingredients. They will also experience the famed hospitality of the airline's multi-cultural cabin crew, including crew from Ireland.
Emirates connects passengers from Ireland to more than 150 destinations and hidden treasures across six continents, operating a twice daily service between Dublin and Dubai, onboard one of the most modern fleet of aircraft in the world.
For more information, inspiration and bookings www.emirates.ie.