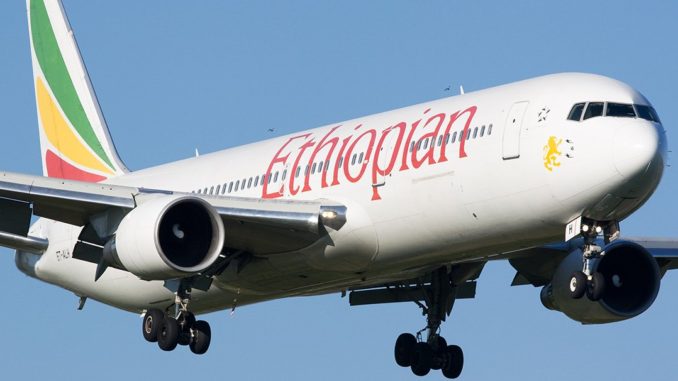 Passengers Number Up as Ethiopian Celebrate 1 million Passengers from Dublin
Ethiopian Airlines, the largest aviation group in Africa, is today celebrating a new milestone having reached 1 million passengers from Dublin.
It comes on the back of positive growth with passenger uplift numbers grown by 37%, load factor increased by 26% and business class traffic up a whopping 79%.
Ethiopian first entered the Irish market in June 2015 and was the first airline to operate the Dreamliner out of Dublin and the only carrier connecting the three continents of Africa, Europe and North America through Dublin airport.
Ethiopian which has been operating since 1946 has also received several international awards in 2017 including 'Best Airline in Africa' and a 4-star certification from SKYTRAX.
Country Manager, Meseret Tekalign said, "Ethiopian's steady growth since entering into the Irish market in June 2015 can be attributed to offering more choice of routes to Irish travellers with fares that are consistently competitive."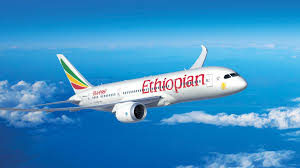 Mrs. Tekalign added, "We knew coming into a market that had little awareness of Ethiopian would have its challenges however, we've worked hard at overcoming them and we're now seeing positive results. With passenger numbers increasing month on month we added a fourth service in June 2017 to our Dublin to Los Angeles and Dublin to Addis Ababa routes and that increase in schedule means we are now attracting both leisure and business traffic."
Ethiopian operates a 4 times weekly direct service from Dublin to Los Angeles and Dublin to Addis Ababa, with onward connection to 55 African and 26 international destinations.
Dublin Airport Managing Director Vincent Harrison said "I want to congratulate Ethiopian Airlines on reaching this significant milestone. Ethiopian lunched direct services from Addis Ababa to Dublin and on to Los Angeles in June, 2015 so it is particularly impressive that the airline has reached one million passengers in such a short period of time.
"This strong passenger growth is testament to the popularity of Ethiopian Airlines which also offer connecting destinations in Africa through its Addis Ababa hub. We will continue to work closely with Ethiopian to ensure its continued success in the Irish market."
About Ethiopian
Ethiopian Airlines (Ethiopian) is the fastest growing Airline in Africa.  In it's close to seven decades of operations, Ethiopian has become one of the continent's leading carriers, unrivalled in efficiency and operational success.
Ethiopian commands the lion's share of the pan-African passenger and cargo network operating the youngest and most modern fleet to 95 international destinations across five continents. Ethiopian fleet includes ultra-modern and environmentally friendly aircraft such as Airbus A350, Boeing 787, Boeing 777-300ER, Boeing 777-200LR, Boeing 777-200 Freighter, Bombardier Q-400 double cabin with an average fleet age of four years. In fact, Ethiopian is the first airline in Africa to own and operate these aircraft.
Ethiopian is currently implementing a 15-year strategic plan called Vision 2025 that will see it become the leading aviation group in Africa with seven business centres: Ethiopian Domestic and Regional Airline; Ethiopian International Passenger Airline; Ethiopian Cargo; Ethiopian MRO; Ethiopian Aviation Academy; Ethiopian In-flight Catering Services; and Ethiopian Ground Service.  Ethiopian is a multi-award winning airline registering an average growth of 25% in the past seven years.
To book a flight go to https://www.ethiopianairlines.com/AA/EN