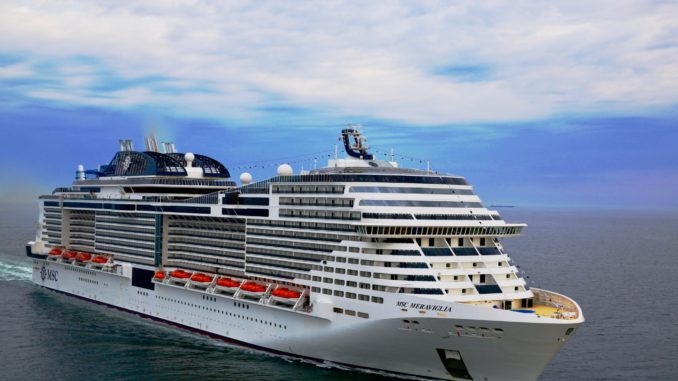 Why would you cruise?
The most important thing to do before stepping on board a cruise ship is to choose the correct company to send you on a holiday to fit your needs. Some cruise lines are expert for families, others for empty-nesters and some for the more discerning passenger on a small ship.
Anyway the next most important thing to do is to go to a cruise expert or a tour operator that specialises in cruises that will help you to find the right route and ship to send you on the perfect holiday. Start with Cruise holidays and look around at the different packages on offer…  http://www.cruiseholidays.ie/
There are many benefits to cruising. The biggest is the budgeting, your largest outlay and expense is covered with all-inclusive food and drinks. Excursions can be added on to suit your tastes or needs. Putting it simply you really want to get your first cruise experience off to the right start because a bad experience will put you off for good.
A great benefit to cruising in the chance to visit several countries in the one holiday without having to unpack your suitcase. choose a ship big enough to give you the space you need or to suit your tastes in fitness, food and entertainment. Ships vary greatly from cruise-line to cruise-line so I can't stress strongly enough the importance of getting it right.
What happens when you step on board a ship? Immediately you will be given an identity card that resembles a credit card and that will be your currency and identification for the entire trip. when you go into ports it will act as your passport too.
The class of ship often refers to the size of the ship and will determine the choices of itinerary and entertainment so spend time looking through the style of ships that each cruiseline has on offer.
Cruising with the kids?
MSC have a lot to offer for families and the all-inclusive element makes cruising really popular for a family holiday
MSC are currently running an all-inclusive drinks promotion which means if guests book before 28th February they get all inclusive drinks included in the price.
MSC Meraviglia
MSC Meraviglia is the ship for all seasons and after a successful season in the Mediterranean the ship will be relocating to Northern Europe and sailing 10 night itineraries departing from Hamburg. The ship features exclusive shows by the world famous Cirque du Soleil, 20 bars and 12 dining venues as well as a full size bowling alley, 4D cinema and water park.  Set sail onboard MSC Meraviglia and enjoy the beauty of Northern Europe.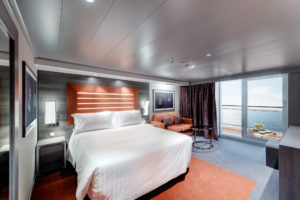 This incredible price is great for a family with CruiseHolidays
Click on the link below to find out more or call them on
7 night Mediterranean Fly/Cruise from €789pp


Includes: Return flights to Rome, return transfers and
7 nights on board the MSC Meraviglia – interior stateroom.
Travel 

November 4th

 
 Ref: 620789 offer only with cruiseholidays.ie

Ports of Call: 
Sun 04/11/2018

 Civitavecchia, Italy


Mon 05/11/2018

 Palermo, Italy


Tue 06/11/2018

 Cagliari, Italy
Wed 07/11/2018 Palma de Mallorca, Spain


Thu 08/11/2018

 Valencia, Spain


Fri 09/11/2018

 Marseille, France


Sat 10/11/2018

 Genoa, Italy
Sun 11/11/2018 Civitavecchia, Italy
MSC Seaside
New in December 2017 this beautiful ship will set sail from the sunshine capital of Miami. Beach hop from Ochio Rios in Jamaica, to Cozumel in Mexico and Nassau in the Bahamas. Enjoy a full day in Puerto Rico, not setting sail until after midnight giving you plenty of time to explore this vibrant place. Explore the culture of St Maarten and the bathe in the deep blue ocean in Charlotte Amalie before returning to Miami.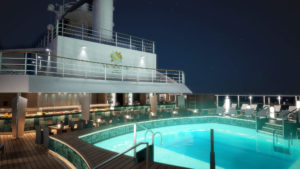 Here are some great offers with cruise holidays. Speciality shop on Abbey Street is the best place to start planning a cruise. http://www.cruiseholidays.ie/
8 night Miami and Caribbean fly cruise from € 1229 pp
Includes return flights to Miami
1 night pre cruise in Miami
7 nights on board MSC Seaside
Based on 2 sharing inside cabin
** Includes all inclusive drinks package**
 Also with cruise holidays.ie
Try a two centre holiday and fit in some time on dry land with this package
ORLANDO & CARIBBEAN FR€1199PP
Includes return flights & car hire, 3 nights in Orlando
& 7 nights onboard Oasis of the Seas®
Based on 2 adults & 2 kids sharing – Interior Stateroom
Depart: 

8 November 2018

 • Ref: 619682
First cruise with empty nesters or teenage families?
 Celebrity Cruises are the experts in modern luxury with special added value you will be pleased you chose their ships. I've never heard of a bad cruise because their ships are the goldilocks size – not too big or too small to be short in entertainment or dining options. even when at full capacity it has an air of space and there is always some place private on the ship. If it's your first time splash out on a balcony because you may need the quiet time to become accustomed.
Their itinerary's offer exciting destinations such as Alaska, The Galapagos Islands and the Far East. I took an amazing adventure with my two teens around the Baltic States last year stopping off at St Petersburg, Stockholm, Helsinki and Estonia.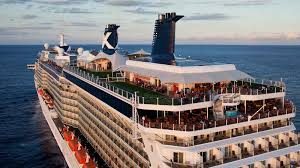 Europe
Celebrity Eclipse
After eight years of homeporting in Southampton, Celebrity Eclipse will offer a mini season out of Dublin, Ireland, beginning in late April through June 2018, making Celebrity Cruises the first major cruise line in the world to homeport out of Dublin:

Itineraries will include a 10-night Ireland and Iceland sailing calling at Belfast, Northern Ireland, Reykjavik, Iceland, Akureyri, Iceland, Lerwick/Shetland, Scotland, and Cork, Ireland, as well as offering an eight-night Norwegian Fjords itinerary
In Dublin, the modern luxury cruise line will be offering a brand new Celebrity Cruises City Stay. Guests can opt to start their holiday a little earlier and enjoy three nights in a luxury hotel, enriching fully-guided tours, and a farewell dinner to bid the Irish city adieu before embarking on their sure-to-be unforgettable vacation

From late June 2018, Celebrity Eclipse will be based out of Amsterdam, offering 12-night British Isles itineraries and 12-night Scandinavia and Russia sailings
In September, the ship will sail from Barcelona for a 12-night Western Mediterranean and a 12-night Italy and Greek Isles sailing
Cruise holidays have this offer for those of you who want to cruise but don't want to fly!
Click on the link below to find out more or call them on
This one goes out of Dublin so there is no need to get a flight to your port
8 night Norwegian Fjords Cruise from Dublin from €1629pp
Includes: 8 night cruise on board the Celebrity Eclipse from Dublin 
Sun 20 May

 DUBLIN, IRELAND


Mon 21 May

 AT SEA
Tue 22 May BERGEN, NORWAY


Wed 23 May

 SKJOLDEN, NORWAY


Thu 24 May

 GEIRANGER, NORWAY


Fri 25 May

 ALESUND, NORWAY
Sat 26 May LERWICK/SHETLAND, SCOTLAND


Sun 27 May

 AT SEA


Mon 28 May

 DUBLIN, IRELAND
* * * * *
If you would like to blend your cruise with a stay and extend your holiday then Topflight have some packages that might interest…..
Extend your stay in Italy with Topflight
Here are 2 cruise options, if you wish to detail actual itineraries, click through for day by day itineraries:
Cruise 1

Princess Western Mediterranean Cruise & Stay Rome
In brief cruise includes:
– Return flights from Dublin
– Return airport transfers
– 20kg checked in bags
– 7 nights cruise ship accommodation
– Breakfast, lunch, evening meals and snacks
– All entertainment
– 2 nights at the 4 star Villa Glori Hotel in Rome with breakfast included.
fr €1399pps (based on September)
Princess is quite new to the Irish market and now a partner of Topflight on the Irish Market (standard is similar to Royal Caribbean).
Your viewers/listeners may be aware of the cruise show running recently on TV3 which showcased Princess Cruise
This is a link to the information given on their website
…………………………………………………..
Cruise 2
Celebrity Mediterranean Cruise & Stay Rome
In brief cruise includes:
Return flights from Dublin to Rome with Aer Lingus
– Return transfers
– Priority boarding at airport and reserved seating for your flight
– 20kg baggage allowance
– 10 nights onboard Celebrity Cruise's 5 star 'Celebrity Reflection'
– Breakfast, lunch, evening meals and snacks
– All entertainment
– On your return to Rome, enjoy 2 nights in the 'Eternal City' at the 4 star Hotel Villa Glori, breakfast included
fr €2199pps (Based on October)
…………………………………………….