Walking and sightseeing can be a chore for teens and tweens but put them on a bike and it becomes an adventure. All of these five US cities have really great bike tours. You won't be disappointed and the kids will LOVE IT!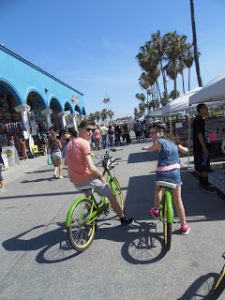 Mark and Nicole on Venice Beach
Take a walk past Santa Monica Pier to Perry's, an icon of the beach scene for nearly forty years. Perry's have twelve cafes dotted along the coast from Santa Monica to Venice Beach. A cycle is a great way to take in the views. I recommend rental by the hour rather than a tour because once we got to Venice Beach the kids wanted to stop at the stalls and soak up the atmosphere. The kids loved this windy cycle path even though we had to dodge the roller-skaters along the way. The last of the hippies and hells angels gather here and there are funky cafes to stop by for a break. Two hours is long enough to take in the cacophony of music and it's five dollars to visit the freak show or get a henna tattoo.
Washington DC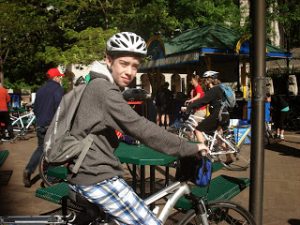 The Bike and Roll Tour (39$ for adults 29$ for kids) is the very best way to visit the presidential monuments. Fully guided, the tour took us past The White House, Washington Monument and down National Mall from Lincoln to Jefferson down by the Potomac River. The Einstein statue outside the Science Museum was a great stop and I made sure my son rubbed the statues nose to ensure wisdom to help him with his studies.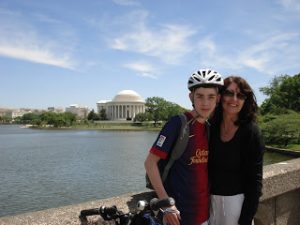 Jefferson Memorial Washington DC
Urbanadventours is the best way to see the city of Boston from Fenway Park through the Emerald necklace and back to The Freedom Trail. The City Tour is good for kids over ten-years as it does involve going on cycle lanes in the city centre and can be busy. It takes three hours and costs $55. www.urbanadventours.com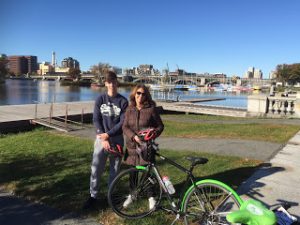 Take a bike or quadcycle around Central Park. A quadcycle is $35 per hour and the perfect amount of time to leisurely see the lake and the sights. Kids love to be on the move so this is a great way to get to see the Alice in Wonderland statue, Strawberry fields and the chess and checker house. www.bikenewyorkcity.com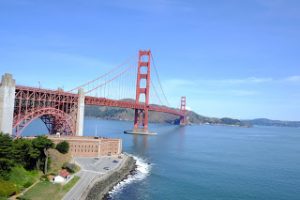 Golden Gate Bridge
The very best way to see the bridge and absorb the breathtaking view of San Francisco Bay is by bike. It is a long cycle but the kids won't be board. A guided tour takes up to three hours and ends at the pretty town of Sausalito where we stopped for lunch and took a ferry ride back to the city. www.baycitybike.com. Tours are $55 dollars per person but you can do this without a guide and rent by the hour.