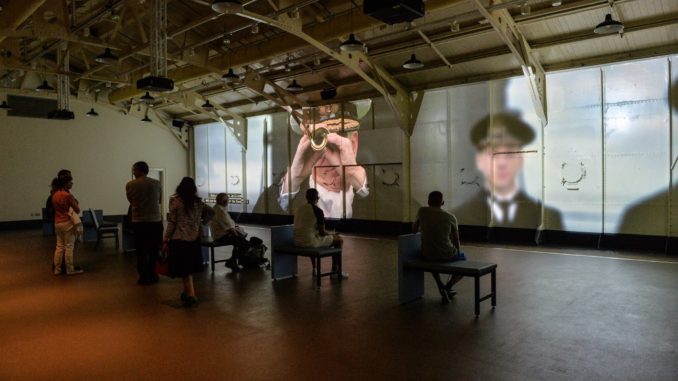 Another attraction for the Titanic Quarter. I love Belfast and it's only up the road so if you are paying a visit this summer then why not drop into the HMS Caroline, one of the world's most historically significant war ships, which reopened to the public in July. Over winter the ship underwent extensive repairs to the hull and a permanent advanced mooring system has been constructed.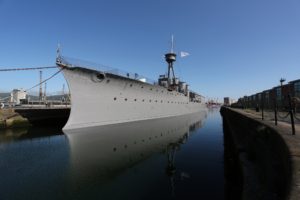 Situated in Belfast's Titanic Quarter, the state-of-the-art floating World War I museum is the only survivor of the Battle of Jutland, considered the greatest maritime battle ever fought. The ship is now a beautifully restored treasure trove of maritime history – and it's like the crew only left yesterday.
The visitor experience in Belfast's Titanic Quarter allows visitors to discover a range of historic spaces including the Captain Crookes Cabin, engine room, sick bay and galley kitchen. Visitors can explore, through a mixture of historic restoration, state-of-the-art special effects and hands-on interactive exhibits, the importance of the Battle of Jutland and discover what life was like at sea for over three hundred crew who served on board.
Maritime lovers should also revisit nearby Titanic Belfast, voted the World's Leading Tourist Attraction. Make your way through 9 interactive galleries and explore extremely rare artefacts connected to RMS Titanic's launch which have just been unveiled.
Lord Pirrie's 18 ct gold pocket watch, two original launch day tickets and a broken rivet from RMS Olympic have been added to Titanic Belfast's galleries. Each one is very special due to their intimate connection to Titanic's construction and launch in Belfast.
For further information on the maritime history of Belfast and for suggestions on a short break to Northern Ireland, log on to www.discovernorthernireland.com/belfast