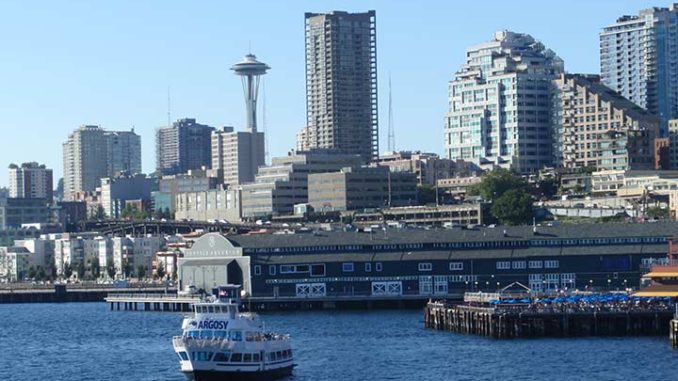 It's that time of year when everybody plans their summer holidays and where they would to travel in 2019. Trends are coming in from many sources and skyscanner is a good one to watch for places people would like to go. Surprisingly top of the list is Agadir in Morocco and I always say that this is one of the most exotic places to travel to and remain close to home. Four hours will take the Irish traveller to this country of contrasts and Marrakech is a city like no other.
If you are thinking of going state side then Seattle is up there at number two of desired American destinations. As well as being the gateway to the Pacific Northwest it is also the hub for many of the best cruises to popular destinations – most notably Alaska.
These packages are coming in at a reasonable price with Tour America
/https://www.touramerica.ie/ DUBLIN: 01 8173535CORK: 021 2429222BELFAST: 028 90998494sales@touramerica.ie  
4 nights in Seattle from only €699ppPrice includes return direct flights 4 nights at the Four Points by Sheraton DowntownBased on 4 sharingTravel Date 17 OctoberOur Ref 641218
9 night Seattle and Alaska fly cruise from €1499 pp  
Ref: 641028Departs 13th Sep 2019Includes direct return flights to Seattle
2 nights pre cruise in Seattle7 nights onboard Star PrincessBased on 2 adults sharing inside cabin
* * * * * * * * * * * * * * * * *
Dalaman in Turkey comes in at number four in the Skyscanner top list and it is not surprising with direct flights from Dublin.
Offering Blue Flag beaches, lively tourist resorts and historical sights, holidays to the Dalaman area of Turkey fly off the shelves.
Holiday hotspot
Slicing into Turkey's south-west coast, the Dalaman area has been attracting visitors since ancient times. Back then, it was the destination of choice for Greek gods like Pegasus and Apollo.
The turquoise coast
The region's appeal begins with its beaches. Known as the Turquoise Coast, the Dalaman area's shoreline is a chain of coves, bays and long stretches of sand. Icmeler and Olu Deniz are bumper beach resorts. Their shorelines are accessorised with bars, restaurants, shops and watersports. The famous Blue Lagoon in Olu Deniz, meanwhile, is such a sight for sore eyes, it's been turned into a national park. Then there's Sarigerme, a relative newcomer to Turkey's tourism market, and the proud parent of a 12-kilometre beach.
Ephesus
The Dalaman area's coast is just the tip of the iceberg. The region's mountainous backbone is encrusted with traditional hamlets that can be explored on 4×4 safaris. The Dalaman area is also within daytripping distance of historical sites like Ephesus which, in its glory days, was the second-biggest city in the Roman Empire in 129BC. It is home to the Temple of Artemis one of the seven wonders of the ancient world and mentioned in the book of revealations. The Library of Celsus is in excellent condition and a major historic site.
TUI have a great offer
Dublin to Dalaman, 7 nights all inclusive 4* TUI Family Life Tropical, Sarigerme, from €2,419 (2+1 – includes free child place), depart July 29. www.tuiholidays.ie, call 1850 45 35 45 or visit a TUI Store/travel agent.
* * * * * * * * * * * * * * * * *
Sri Lanka has been voted number one destination to visit in 2019 by Lonely Planet. This exotic country is surprisingly accessible to reach with Atar airways via Doha and good value too with Navan Travel
Paradise in Sri Lanka-   http://itaa.ie/2019/01/08/amazing-sri-lanka-3/
TRAVEL AGENT: Travalue.ie, Navan Travel
7 nights in the Centara Ceysands Resort
Based on 2 people, at €1299PPs.
June 2019
Price includes:
Superior Room in the Centara Ceysands Resort
Return flights with Qatar Airlines via Doha
Return Airport Transfers
Half Board Basis Stay
Sri Lanka is somewhere that everyone should visit; we have a great offer travelling in June 2019.
Contact Travalue.ie on 046 9068600 for more info or email info@travalue.ie
* * * * * * * * * * * * * * * * *
Untouched Albania
If you think you know Albania, think again. This Balkan gem offers rugged coastlines, unspoiled beaches, towering snow-capped peaks, lush national parks and UNESCO World Heritage Sites – a kaleidoscope of culture and authentic local charm.
Whether you are discovering ancient ruins by horseback in Gjirokastër, sampling traditional food with the locals in Berat, hiking towards hidden waterfalls in rural Albania, independently wandering the colourful streets of Tirana or exploring Llogora National Park by foot, our small group tour of Albania is designed to allow you to uncover one of Europe's best kept secrets.
Staying in a combination of 3 and 4 star hotels, and beginning the holiday with a 2 night stay on the Greek Island of Corfu, TDactive Holidays will get you off the beaten track in a country that has remarkably managed to avoid mass tourism. There is still a beautiful undiscovered ambience to the country, but it will not be long before the secret is out. If you are looking for something different, look no further than our Albanian adventure.
Prices start from €1,379pp for 10 nights including return flights, B&B hotel accommodation, all transfers and guided excursions with an expert local guide, departing 11th September 2019.
For more info or to book, click here or call 01-6371633
* * * * * * * * * * * * * * * * *
Greece is another hot destination from skyscanner figures and The Travel Department are offering a very interesting itinerary in the steps of Alexander the Great
Greece in the Footsteps of Alexander the Great
From €1,019pp
7 nights
Return flights, transfers, B&B/half-board hotel accommodation & excursions with an expert local guide
Departs May – November 2019
Highlights:
Begin your Greek adventure with a half day guided sightseeing tour of Athens including entry to the Acropolis
Visit the Meteora monasteries – now a UNESCO World Heritage Site
Guided tour of Thessaloniki, the second-largest city in Greece, considered Greece's cultural capital
Full day guided excursion to Pella, where Alexander the Great was born, and Edessa, famous for its waterfalls
Full day exploring Aigai (modern Vergina), the famous museum site where you will see the tomb of Phillip II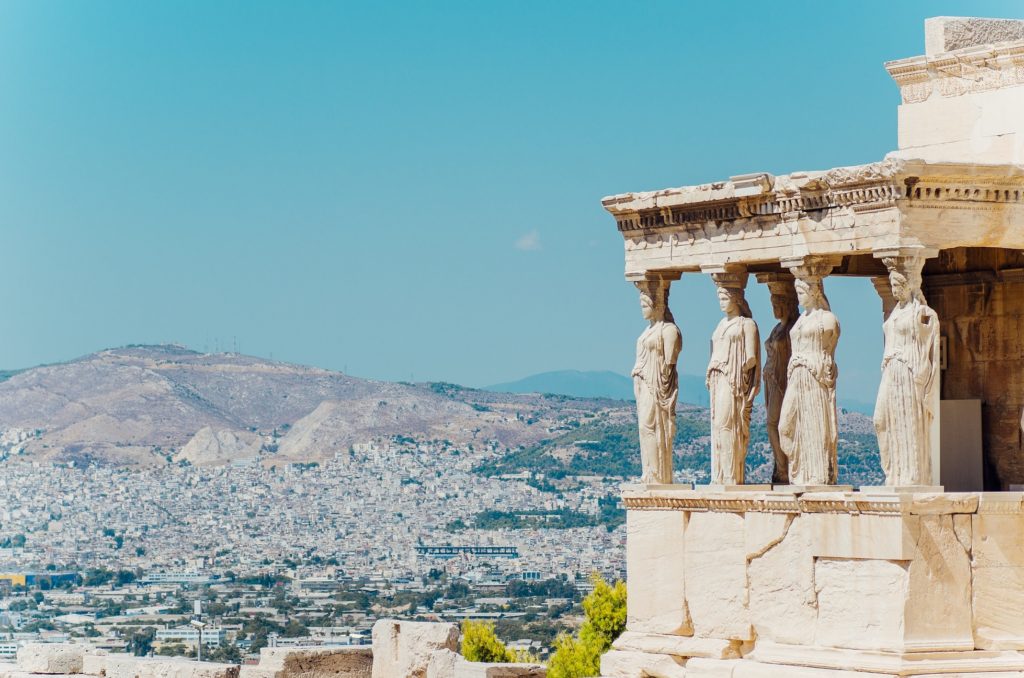 TUI also have a good Greek package to Paphos – standing at number two most popular destination with skyscanner.
depart June 10. Dublin to Paphos, 7 nights all inclusive 4* Louis Phaethon Beach Club, Paphos, from €929pps (save €170pp),
* * * * * * * * * * * * * * * * *
This might be the year to try cruising and if you have kids MSC have a great price with Click and Go

Fly/Cruise to the Western Med from €799pp onboard MSC Seaview
7nights (May – October 2019)
Inside From €799 per person sharing
Balcony from €999 per person sharing
Itinerary: Barcelona – Corsica – Genoa – Pisa – Rome – Cannes – Palma – Barcelona
Price Includes:
  Return flights
  Priority boarding &carry on bag
    7 night cruise
   All meals and snacks
  Entertainment
Link: – https://www.clickandgo.com/holidays/cruise/msc-cruises
I'm finishing off with a fabulous deal to Portugal which is my personal favourite for family holidays – at this price Portugal is tremendous value
4* top selling Algarve family holidays in May 2019 from €929 per family
From €929 per family for the 4 star Rocha Brava Apartments. Price is per family based on 2 adults + 1 child sharing for travel in May 2019.
Price includes:
·        7 nights in the 4 star Rocha Brava Apartments, Carvoeiro, The Algarve
·        One double standard on a self catering basis
·        Return flights from Dublin to Faro
·        Airport Transfers 
·        Airport taxes & charges
·        Link to offer: https://www.clickandgo.com/design-your-own-holiday/customise/2019-05-13/7/2:10:0/SC/DUB/0/8884/248675/929?search=all/The_Algarve/2019-05-09/7/2:10:0//DUB/0