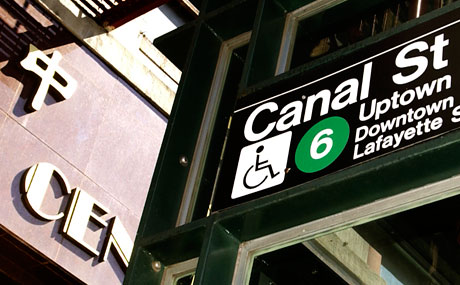 New York has to be one of my favourite cities. I love it so much that I set my second novel there – Three Nights in New York. I always seem to stay for three nights too which is the perfect time to see lots and leave loads more for the next time!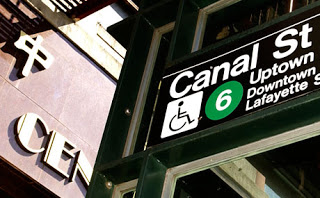 Below is information for people with disability who need to know in advance suitable places to visit.
NYC & COMPANY HIGHLIGHTS ACCESSIBLE
NEW YORK CITY ATTRACTIONS AND EVENTS
—All Five Boroughs Offer Accessible Attractions and Events for People with Disabilities—
New York City's official marketing, tourism and partnership organisation, is highlighting New York City as an accessible and inclusive destination featuring attractions and events not to be missed in all five boroughs.
In celebration of the 25th anniversary of the passage of the
Americans with Disabilities Act (ADA)
this month, the City hosted its first annual Disability Pride NYC Parade on 12th July, bringing together people of all abilities to celebrate the accomplishments of the community. The ADA Legacy Tour, a national year-long tour that raises awareness of and excitement about the anniversary, then visited all five boroughs.
Today, NYC & Company is hosting a special NYC & Company Talks: ADA—Beyond Compliance to Service meeting at The Roosevelt Hotel. This first-ever symposium aims to further educate the City's hospitality businesses to focus on creating a more accessible and welcoming social environment in New York City. Victor Calise, Commissioner of the Mayor's Office for People with Disabilities, and Peter Slatin, founder and president of The Slatin Group, are guest speakers at the event.
"This year we designate July NYC Disability Pride Month in commemoration of the 25th anniversary of the Americans with Disabilities Act – one of the most important civil rights laws in the history of this nation," said Mayor de Blasio. "I am proud to welcome visitors with disabilities to this city, which is home to so many historical and cultural institutions, as well as recreational activities, that are committed to accessibility, equality and inclusivity for all."
"New York City's tourism industry has been at the forefront of making improvements to ensure that the City's attractions are easily accessible to all visitors," said Fred Dixon, president and CEO of NYC & Company. "The City should be enjoyable and accessible to everyone drawn to its vitality, energy, culture and cuisine."
Whether you're a visitor or local resident, the City's newest attractions are all accessible for patrons with disabilities:
·
The Whitney Museum of American Art, which recently reopened in its new Meatpacking District location, offers verbal description and touch tours for people who are blind or have low vision, tours in American Sign Language for the deaf or hard of hearing and family access programs for children on the autism spectrum.
·
One World Observatory
is fully ADA compliant, and all exhibitions and restrooms are fully accessible with elevators to every floor of the observatory.
·
With its new Peopling of America Center, guests visiting the Ellis Island National Museum of Immigration can discover tactile models of the island and borrow wheelchairs and assisted-listening devices. Braille brochures and audio description tours are also available.
For the entertainment-enthused visitor wishing to experience some of the City's top sports teams and the best of Broadway, there are many options:
·
Barclays Center
in Brooklyn, home to the Brooklyn Nets and most recently the New York Islanders, offers guests with disabilities assisted-listening devices, elevators, induction loop locations, interpreting services and wheelchair and companion seating.
·
The Staten Island Yankees, a minor league affiliate of the New York Yankees, also have wheelchair-accessible seats at the top of the seating bowl, as well as along the box and reserve sections.
·
Many of New York's beloved Broadway shows, such as The Lion King and Wicked, are part of theBroadway Accessibility Initiative, which provides services including I-Caption devices for deaf and hard-of-hearing patrons and D-Scriptive devices for blind and low-vision patrons.
At some of New York City's classic attractions, cultural organisations and parks, guests can enjoy their experience with easy access including:
·
Special programming and devices for patrons with limited mobility, sight and hearing impairment, dementia, autism and developmental and learning disabilities at the Intrepid Sea, Air & Space Museum, The Metropolitan Museum of Art and the Museum of Modern Art
·
Free wheelchair rentals and accessible exhibits at The Bronx Museum of the Arts and the New York Hall of Science in Queens
·
A unique tour program

on Saturday

mornings at the American Museum of Natural History, as well as specially trained museum guides who host monthly tours of specific exhibitions and engage with participants through extensive verbal descriptions and touchable objects
·
Full access to Coney Island's New York Aquarium exhibits, with guides to let visitors know of low-light areas, touch exhibits and assistive listening
·
Lowered viewing walls, binoculars and ramps at the Empire State Building and Top of the Rock. Visitors are also allowed to bring service dogs into all public areas at both attractions
·
Adaptive Hubs at NYC parks with fully accessible recreation
centres
, basketball courts, beaches, pools, sports fields and more, as well as adaptive sport and recreational activities throughout July
When travelling around the City's five boroughs, visitors can be informed of accessible travel options and be matched with a volunteer greeter from Big Apple Greeter. When the 7 Subway Line Extension opens later this summer, riders with disabilities will be able to easily access the train platform with the use of two inclined elevators. The MTA also offers wheelchair accessibility on both local and express buses.
For other accessible attractions around the five boroughs, visit

nycgo.com