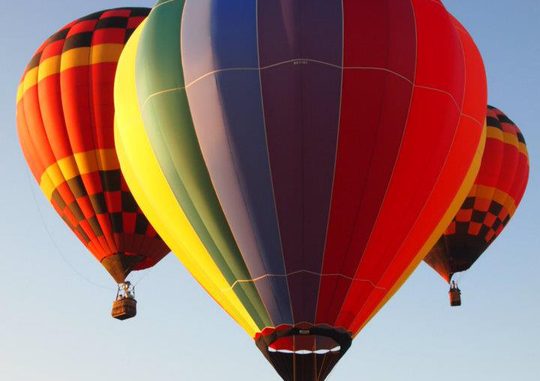 Heading to Florida this summer, then don't forget to Experience Kissimmee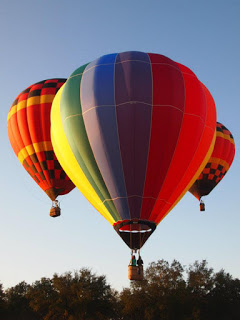 Visitors flock to Kissimmee and the surrounding areas to visit world famous theme parks and lose themselves in the fantasy for a time. But Kissimmee also has some truly unique opportunities for fun and adventure so discover the variety of attractions and activities on offer.
If high flying adventure is on your bucket list, then head on over to Warbird Adventures, where you can take the controls of an authentic WWII fighter plane. Explore the great outdoors in a canoe or in an airboat and test the limits of your adventurous spirit.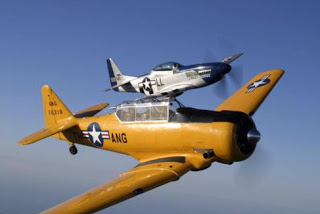 Warbird Adventures:
 This is the real thing. Come fly like the aces of yesteryear in some of the most significant military aircraft in history and prepare yourself for the experience of a life-time ! Whether you want a thrilling aerobatic adventure or a smooth straight-and-level flight, the experience will never be forgotten. You take the controls in the front seat for your Discovery flight and one of our very experienced instructors will teach you everything you want to learn about flying these pieces of history. It's a 100% hands on experience. 
Airboat Rides
: There's nothing like the wind-in-your-hair adventure of "flying" across the water in an airboat. Visitors from around the world travel to Kissimmee to climb aboard and travel at speeds of up to 40 mph to get to the best spots for alligator and bird watching (Side note: Did you know Osceola County is home to the largest number of nesting bald eagles in the lower 48 states?). A number of airboat operators launch out of area lakes – including Boggy Creek Airboats, Marsh Landing Adventures, Spirit of the Swamp Airboat Rides and Wild Florida Airboats and Wildlife Park.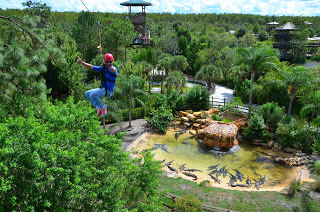 Ziplining: 
The first step is the hardest when you're strapped into the zipline harness and you're contemplating stepping off the platform to embark on a long zip ride to the other side. But the feeling when you successfully land on the other side is indescribable. Kissimmee is home to some of the best zipline and obstacle course attractions in the country, including a zipline rollercoaster at Forever Florida Ziplines and Adventures in the Wild. A new attraction guaranteed to test your agility and stamina is Orlando Tree Trek Adventure Park, offering an elevated obstacle course that includes ziplining, suspended bridges, Tarzan swings and much more at heights of 10 to 60 feet above the ground! One of Florida's original roadside attractions also has the Screamin' Gator Zip Line. You won't be able to resist dazzling your friends and family with stories of ziplining over a marsh with hundreds of alligators and over jumping crocodiles.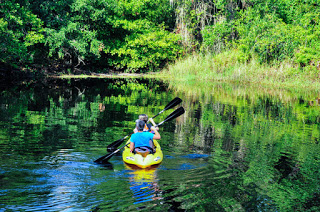 The Paddling Center at Shingle Creek: 
Some of Florida's most beautiful scenery can be found in Kissimmee, particularly along Shingle Creek, which are the headwaters of the Florida Everglades.  Guests can climb into a canoe or kayak – single or tandem – and take a journey under a cypress-tree lined creek. The attraction truly is an oasis nestled amidst the hustle and bustle of the theme parks.