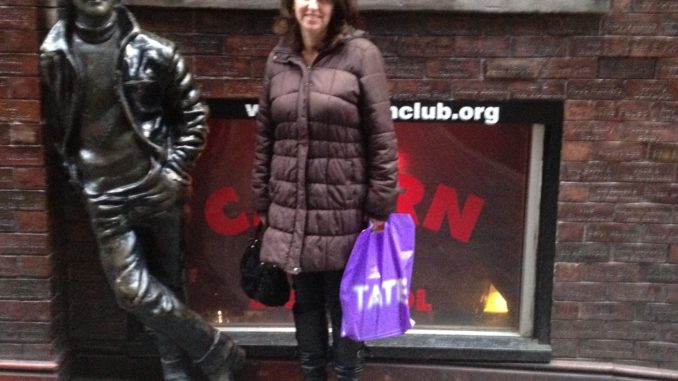 It's that time of year again when football is a very important topic in our house. The season has started off well for Liverpool FC and my son has already started to drop hints about a return to Anfield. My article about our last trip is available on the Sunday World website and to read it just click here http://www.sundayworld.com/entertainment/travel/weekend/scouse-of-fun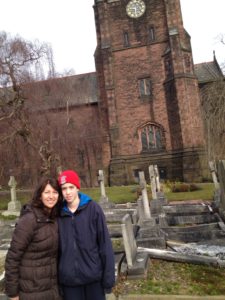 It really is a lovely city to visit and there is a lot more to see than football. I managed to fit in a Beatles Pilgrimage too. Here we are at the original Strawberry Fields. A local cab driver brought us on a tour of all the Beatles sights and it's a great way to get to see everything when you have a pressing appointment like a football match to go to.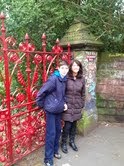 I look forward to our return but we have some other destinations to see first and I will be blogging soon about our visit to Bluestone Park in Wales – you will be able to read about it in the Irish Mail on Sunday too.
Happy travels
Michelle 🙂