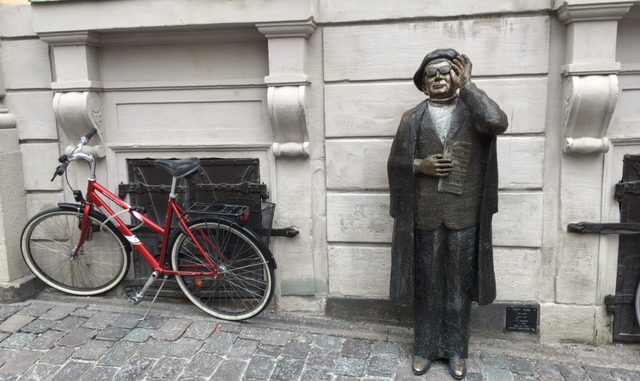 What a fabulous adventure we had in Stockholm this summer. If you missed my article in last Saturday's Irish Daily Mail you can catch it here.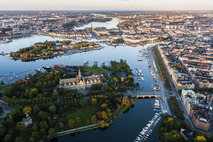 I'm in the eurovision room at the Abba Museum and my 13year-old daughter Nicole is pretending she's not with me. Unlike his sister though, Mark, my 16-year-old son, isn't too cool for school and is up for a good old boogie with his old mam.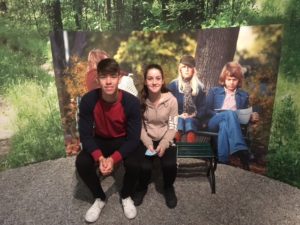 We're only in the recording booth now and singing Waterloo. And what's even better Benny, Bjorn, Agnetha and Anni-Frid are here too.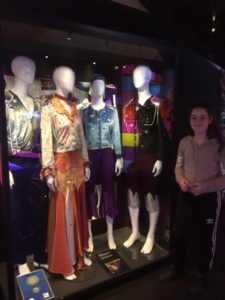 It's the stuff eurovision dreams are made of. Alas, I would be lying if I told you that the disco idols had reformed and we were in on it, these are holographic figures of the band. But, hey, I'm happy to pretend, and it is the next best thing. I burst into Mamma Mia. Well, you have to, don't you?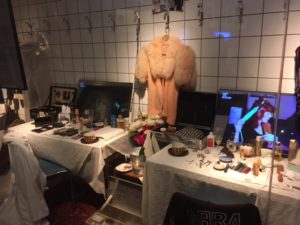 And guess what, we were good and get a big cheer from the small audience that had gathered to watch us. As a keepsake we get to watch our performances later that day online. Now if Ireland want to end their eurovision jinx…? Only saying.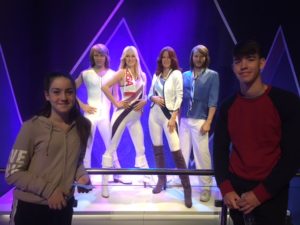 The Abba Museum in the middle of Djurgarden is great fun and as the slogan says, we walked in and danced out. It is popular, as you would expect, so it's probably best to book online We're here on a three-day city mini-break and the first thing to do is get yourself a Stockholm pass – it'll save you on entrance fees and getting around. Included in the price is unlimited travel on the big red sight-seeing bus.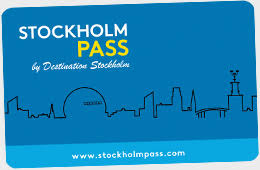 We stayed on Norrmalm, surrounded by the islands of Kungsholm, Gamla Stan and Sodermalm all of which we explored. A novel part of the hop-on-hopoff bus route is the partial travel by barge as the waterways form a vital part of this island city. Personally, I'm not a fan of Scandic crime novels but the Millennium series by Steig Larson didn't pass me by and I'm always interested in a bit of trip fiction when I travel. The trendy suburb of Sadamalm was a no-go area only ten years ago but is now a bustling hipster suburb in the process of a huge renovation project. Housing the photographic museum, the area is filled with trendy shops and big brand stores found behind quirky shop fronts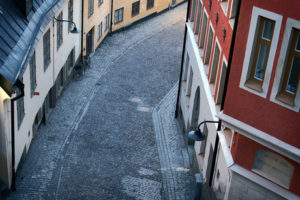 We spend our first evening sitting in the sunshine in this suburb of Medborgar-Platsen with what appeared to be the rest of the city as they pile out of work. A plate of fish and chips works out about €8 and I have a beer which at €7 isn't extortionate. Around the corner the girl with the dragon tattoo may well pass by but the teens are tired outand a half-hour stroll takes us back to base on Norrmalm.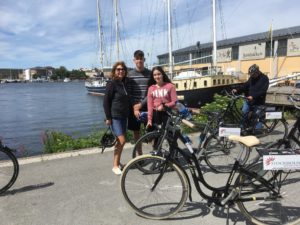 But we're not here to rest, let's get on our bikes. I book us a three-hour tour with Stockholm Adventures and weave through the beautiful shops filled with amber jewellery and viking inspired wood and leatherwork.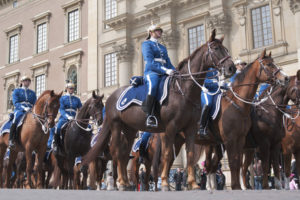 We pass the Royal Palace but miss the changing of the guard which takes place daily at 12.15 pm. But we do get to see
The Nobel Museum in the middle of Gamla Stan which I decid will stimulate my two. There are guides dotted around
the museum, one who appears to be a student of science conducts an experiment in diagnosing blood types.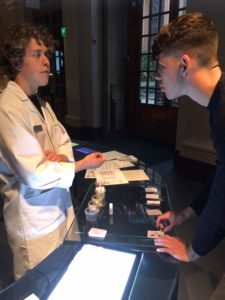 The
teens are amused and don't notice that they are getting an education. There are also inter-active displays explaining the accomplishments of previous Nobel Lauretts. We especially liked the Dalai Lama's glasses.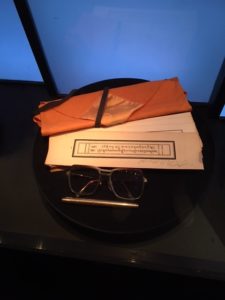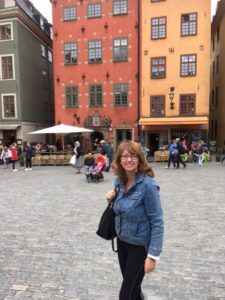 Djurgarden, where the Abba Museum is, is on its own lush green island and is home to the children's book museum and the Skanen, the outdoor museum which is a living 500-year history of rural Sweden. One-hundred and 50
buildings were relocated to this site which also houses a zoo.
The most visited attraction in the city, even more popular than the Abba Museum, is the 16th-century Vasa Museum
where you'll see a preserved ship which embarrassingly only sailed for 30 minutes on its maiden voyage before sinking in the harbour, where it stayed until salvaged in 1961.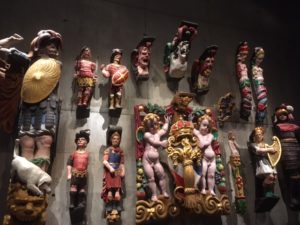 King Gustavus Adolphus was so vain he ignored his engineers' design and insisted on carrying too much cargo and
decoration. Luckily for us it is beautifully preserved and on display.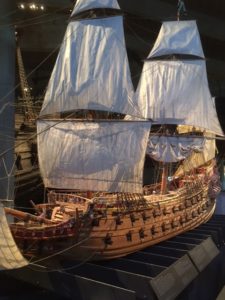 Arrive early as the queues can be long. Seeing the kids had been good, they were due a treat, and me too, so we finished off our Stockholm tour in the Tivoli Gardens home to GrÖnalund amusement park. Over the summer, big bands come and play here. It's an old-fashioned theme park and refreshingly nostalgic in comparison to those found in Disney and Orlando.
And just to give Nicole a break I promised not to sing. But I will say: Stockholm, thank you for the music for giving it to me!