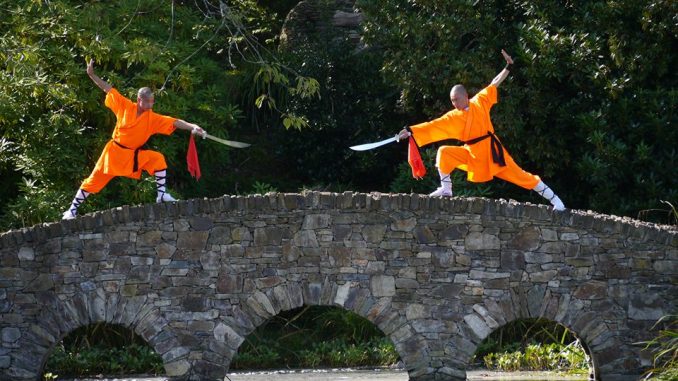 This week I returned to one of my favourite luxury hotels anywhere in the world. Monart is located in Enniscorthy, Co Wexford, 130km south of Dublin and just 40km from Rosslare seaport on Ireland's Southeast corner. The multi-award winning adult only Destination Spa is set in over 100 acres of lush Irish countryside. The Shaolin Monks are back but you must be quick if you don't want to miss out.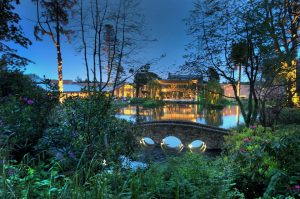 Monart is set in a magical location for luxury, peace and rejuvenation seekers and the adult only rule was a big draw for me when my kids were small and I needed a break from my demands as  a mother. I used to say a weekend in Monart was like a week away anywhere else for a truly restful experience. Now that my kids are teens I'm looking forward to bringing them when they are old enough to go there. The landscape is perfectly designed in circles which breathe in total harmony with nature. The trees and water features wipe away the stresses of city living in a way that is difficult to find in many hotels.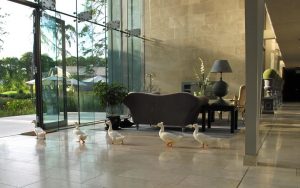 So now you know that I'm a fan then  you might wonder why I have never visited while the Shaolin Monks were there. The monks have been a fixture of Monart for the last six years. This autumn two Masters of Shaolin from the Henan Province in China who have trained all of their lives at the Shaolin Temple will spend a three-month residency from September until mid-December. And indeed after hearing rave reviews about them and finally experiencing their skills I realise what I've been missing.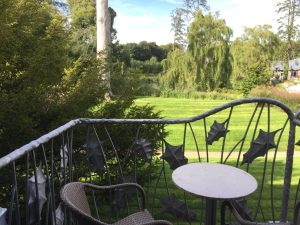 I met Master Yang and Master Ma who will teach and carry out performances of Shaolin life and Chinese Culture with instruction in meditation and movement skills to reduce stress, enhance health, improve breathing, release tension and harmonise the link between body and mind during their residency. There's also optional instruction in T'ai Chi, Kung Fu, Qi-Gong and meditation.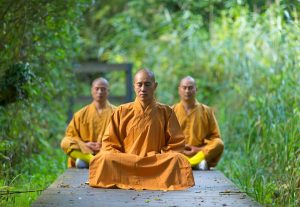 On my arrival I was in good time for the daily 6pm Shaolin performance of Kung Fu and weaponry. The Masters showed a sample of Qi-Gong which I'd the pleasure of practising and found it a very gentle and effective method of relaxation, similar to Yoga. With slow movements the eight of us in the class were shown the initial steps with great care and we each had to preform the sequence by the end of the session to ensure we would know what to do on our own.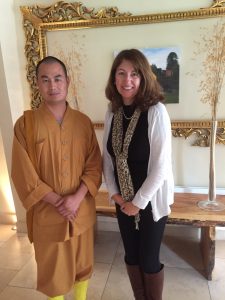 All of the classes are free but do not miss out on a massage from the Masters. At €120 it may seem extravagant but I can honestly say that it was the very best massage I have ever experienced. Master Ma put a white sheet over my body before massaging sometimes firmly but by the end of it my body felt as light as a feather. This massage was designed by the Shaolin to keep the muscles and body healthy, find areas of weakness, and in ancient times ensure the warriors could continue fighting throughout China.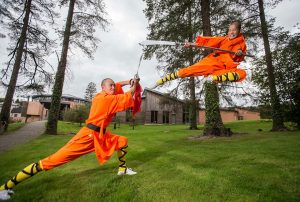 The Shaolin Experience offers guests a two night stay with breakfast each morning and dinner at the renowned restaurant on one evening plus an hour long Shaolin Warrior Massage and unrestricted use of one of the most extensive thermal suites in the country.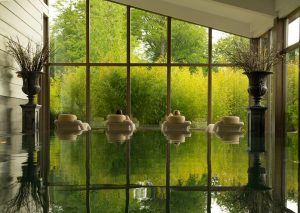 With indoor and outdoor saunas, a Kneipp Cure Pool, aromatic steam room, salt grotto, mud chamber, dry flotation, hydrotherapy pool, caldarium, and a samarium with mood lighting and a steam infusion the spa is also one of the best I've experienced and afterwards I got cozy in one of the in-wall relaxation loungers, designed for curling into.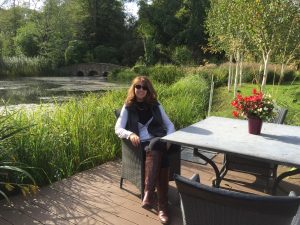 I almost forgot to mention the food. Monart was recently voted best hotel restaurant in Wexford. I can vouch for that and it has the very best breakfast of any 5* hotel I've been to in the world. On this occasion as I have done on every other time I've eaten at Monart, I got my just desserts. I finished off my meal of Sea Bass with a passion fruit and lemon delight with mouthwatering lemongrass icecream. So while I was being very good with my meditation and healthy living it was nice to be a little naughty as well!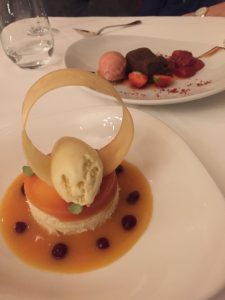 During the Shaolin Experience at the adult only Monart Destination Spa guests can enjoy two nights accommodation with breakfast on each morning and dinner at the renowned restaurant on one evening plus an hour long Shaolin Warrior Massage and access to all of the Shaolin classes including Meditation, Qi-gong and Tai Chi. Complete unrestricted access to the 2,000 square foot luxury thermal suite and relaxation areas in also included; from €309pps mid-week and €379pps during weekends until December 12th 2016.  For further details see www.monart.ie
The package also includes access to all of the Shaolin classes. Monart's gorgeous guest-rooms and heavenly gardens offer plenty for a healing-centered getaway.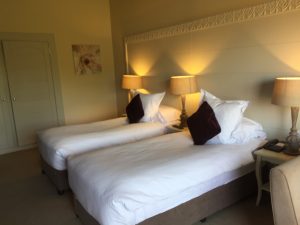 Look out for special offers by signing up to Monarts newsletter and you can save a lot by booking well in advance. For more information go to http://www.monart.ie/