Newstalk Christmas Markets September 18th 2019
Listen back to Podcast here Christmas Markets Newstalk's The Hard Shoulder
It may seem a little early to be discussing Christmas but already many tours for Lapland and Christmas Markets are booking up and selling out.
What is a Christmas Market?
A Christmas Market is a Street Market usually held during the four weeks of Advent. These markets originated in Germany, but are now being held in many other countries. The history of Christmas markets goes back to the Late Middle Ages in the German-speaking part of Europe, and in many parts of the former Roman Empire that includes many eastern regions of France.The Christmas markets of Frankfurt was first mentioned in 1393, Munich's in 1310. In Austria, Vienna's "December market" can be considered a forerunner of Christmas markets and dates back to 1298
Starting with Belfast – if you want to cut your teeth on a Christmas Market experience then a drive to Belfast is a good place to start. Whether you go for a bit of shopping, or to enjoy a good feed – Belfast Christmas Market has it all!
Visit the Belfast Christmas Market in the City Hall grounds from 16 November 2019 for an award-winning taste of Christmas.
With over 30 international traders offering incredible foods and delightful gifts ideas, you'll never be stuck for choice! All your food favourites will be on offer, such as:-
French crêpes
Dutch pancakes
Belgian chocolates
Exotic burgers
Giant bratwursts from the iconic Schwenkegrill and much more!
https://visitbelfast.com/event/belfast-christmas-market-2019/
* * * * * * * * * * * * * * * * *
The Travel Department are great for city breaks and for first time Christmas Market Goers
Here are two of their packages
Gdańsk Christmas Markets – from €399 (https://www.traveldepartment.ie/gdansk-christmas-markets?dp=dub)flying with Ryanair
This is the perfect destination for a laid-back, relaxing Christmas break. Visitors will be pleasantly surprised by the beautiful architecture, rich history and relaxing atmosphere. This 3-night Christmas trip features a guided walking tour of the Old Town in Gdańsk. You'll see the Golden Gate to the Old Town, visit Mariacka Street, see the historic Town Hall and the symbol of Gdańsk, the Neptune fountain.
Berlin Christmas Markets – from €419 (https://www.traveldepartment.ie/berlin-christmas-markets-holiday?dp=dub) flying with Ryanair
On this 3-night break, you will enjoy a guided tour of the capital, taking in highlights such as the Brandenburg Gate, the Berlin Wall and Checkpoint Charlie. As well as learning about Berlin's fascinating history, you will have free time to explore the glittering Christmas Markets and try out some of the countless places to eat and drink.
* * * * * * * * * * * * * * *
WINTER WONDERLAND with Insight Vacations
9 DAYS | 23 NOV 2019
WAS: €1,795 | NOW FROM: €1,580 PPS*
Discover a Winter Wonderland with Insight Vacations!
Join Insight Vacations on a 9-day premium escorted journey through a Winter Wonderland, exploring Germany, Austria, Liechtenstein and Switzerland during the most magical time of year. Surrounded by snow-capped mountains, nothing could be more enjoyable than rubbing shoulders with the locals, while you snack on homemade gingerbread and sip mulled wine in cosy cafes and colourful Christmas Markets.
During your journey, enjoy unique Insight Experiences such as meeting a local stallholder at a Munich Christmas Market and tasting the delicious Lebkuchen with a fragrant cup of Glühwein local to the region. Or perhaps you'd like to enjoy a delightful horse-drawn carriage ride through Innsbruck, surrounded by the mountains and valleys of Tyrol. No matter your tastes, you're sure to be delighted by this spectacular journey showcasing some of Europe's best highlights.
Plus, if you book this journey by 30 September 2019, you'll save €215 per person!
As an Insight traveller, you'll enjoy an altogether deeper, more enriching experience; not just meeting local people, but joining them for unique opportunities to share their stories, passions, customs and expertise. We'll take you to places that you otherwise wouldn't get to if you travelled independently. Escorted group touring with Insight Vacations allows you to explore the world safely and securely, in good company and at exceptional value for money. Not only that, but you can relax safe in the knowledge that your itinerary has been carefully planned with the benefit of local knowledge – leaving you free to simply enjoy every moment of your journey.
FEATURED OFFER THIS WEEK: WINTER WONDERLAND
9 DAYS | 23 NOV 2019
WAS: €1,795 | NOW FROM: €1,580 PPS*
FROM €175 PER DAY | ALL INCLUDED DINING & EXPERIENCES WORTH APPROX. €362
TRIP HIGHLIGHTS:
Christmas Markets: Lose yourself in the festive atmosphere.
Rothenburg ob der Tauber:During the holidays, it dazzles with its 500-year-old Reiterlesmarkt lending a festive air to the cobbled streets and buildings. See the animated town clock and explore the most well-preserved medieval town in Germany.
Salzburg: Walk through the formal gardens of Mirabell Palace, where the 'Do, Re, Mi' scene was filmed for 'The Sound of Music.' Your Local Expert will also show you Mozart's birthplace on the Getreidegasse, the domed cathedral and the splendid Residenz Fountain.
Innsbruck:Meet your coachman and enjoy a delightful horse-drawn carriage ride, surrounded by the mountains and valleys of Tyrol.
Vaduz:Admire the Royal family's residence, Vaduz Castle, which overlooks the capital and is surrounded by year-round snow peaked mountains.
Hall in Tirol:Perfectly situated in a 700-year-old building in the charming town of Hall in Tirol, savour a medieval banquet of Austrian specialties with wine.
PRICE INCLUDES:
8 Breakfasts and 4 Dinners with Wine, all with tea or coffee.
12 included experiences.
8 nights accommodation in centrally located 4*-5* hotels, such as the Hotel Astoria, sat in the middle of all Lucerne has to offer, with magnificent mountains and astonishing culture.
Transfers to and from the airport.
Our highly-skilled Travel Director will ensure your journey is seamless, serving as your expert guide, consummate organiser, and friend overseas.
Enjoy the comfort of Insight's luxury, air-conditioned, 40-seat coach with double the standard legroom and onboard washroom.
We carry your bags for you and promptly deliver them to your hotel door. Hotel and restaurant tips are included – you'll never have to worry about how much to give, nor search for foreign currency. We also include all taxes and porterage charges at hotels.
This outstanding escorted journey brings you award-winning comfort and style paired with the highest levels of personal service. Including luxury hotels, gourmet dining and exclusive experiences, Insight Vacations journeys are handcrafted to bring you the full authenticity of each destination. Our luxury coaches have fewer seats, business class legroom and a professional and friendly Travel Director with in-depth local knowledge.
TO BOOK THIS JOURNEY, CALL AN INSIGHT EXPERT ON 1800 98 98 98 OR VISIT INSIGHTVACATIONS.COM.
Also with Insight Vacations
RHINE HOLIDAY MARKETS
8 Days | 5 December 2019 | Basel to Cologne
Was: €2,599 PPS
Now:  €1,799 PPS*
A festive journey destined to delight travellers of all ages. Switzerland, France and Germany provide the perfect backdrop for this true connoisseur's Christmas market cruise. Discover the roots of our Christmas traditions as you explore some of Europe's most charming towns. Browse for unique ornaments in Basel's Christmas Market. Sip vin chaud as you stroll to Place Kléber to behold the enormous, brilliantly lighted tree that Strasbourg offers modern celebrants.
* * * * * * * * * * * * * * * * *
Keith Prowse are experts with theatre and music tours but with their Vienna package you can have music and The Christmas Market
BERLIN
CHRISTMAS MARKET TOUR
Departs 05 December 2019
Return flights Dublin-Berlin
3-nights in the * Hotel Park Inn by Radisson Berlin Alexanderplatz BB
Airport transfers with guide assistance
City Tour of Berlin finishing at the Berlin Christmas Markets
4* €499pps
Including airline taxes and charges
Vienna – Music, Art & The Christmas Markets:
29 November 2019
Return flight from Dublin, taxes
• Three nights bed and breakfast in the 4* Austria Trend Parkhotel Schonbrunn
• Three-course welcome lunch on arrival
• Half-day 'Highlights of Vienna' sightseeing tour finishing at the Christmas Markets at the Schonbrunn Palace mulled wine and a Christmas pastry
• An evening of dinner and music at the Schonbrunn palace, with three-course dinner followed by concert in the Palace Orangery where you will hear the beautiful works of Mozart and Strauss accompanied by vocalists and ballet dancers.
• Guided tour of the Caracaggio & Berni exhibition at the Kunsthistorisches Museum
• Lunch in the Cupola hall at the the Kunsthistorisches Museum
• Free time for independent sightseeing
• Private coach and guide assistance for all transfers and excursions
4* €899pps including airline taxes and charges
Call 01 878 3500
reservations@keithprowse.ie     www.keithprowseattractions.com
* * * * * * * * * * * * * * * * *
Christmas Markets in Prague with Click and Go
from only €176pp for flights and accommodation
---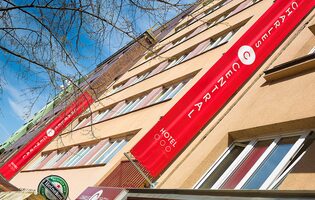 Charles Central Hotel
Prague, Czech Republic
Room:  1 x Double/twinBoard: Room Only
From: Wed, 11 Dec 2019 To: Sat, 14 December for three nights
Flights*
Outbound Ryanair – FR7326 Dublin – Prague Direct flight  12:05 – 15:30
Inbound
Ryanair
 – 
FR7327
Prague
 – 
Dublin
Direct flight 11:35 – 13:15
Return Ryanair flights from Dublin to Prague
*Note: Flights are non refundable.
* * * * * * * * * * * * * * * * *
A Trip to Lapland is a major bucket list Adventure and I left it too late to bring my children so if it is beyond your budget this year then maybe it is something worth saving up for?
Dawson Travel in Cork
Santa's Sleepover Lapland
1 Night
Flight ex Cork
Departure dates 09th & 10th of December
Pohjanhovi Hotel
Fr. €3,159
(Based on 2 adults and 1 child)
Price Includes:
Returns flight
20KG baggage allowance
Accommodation
All transfers
Thermal suits and boots
Private meeting with Santa
Snowmobile
Reindeer ride
Husky ride
Toboggans
Gingerbread decorating
Ice and snow activities
Contact Dawson Travel for more information
call 021 4274397 http://www.dawsontravel.ie/
* * * * * * * * * * * * * * * * * * *
Lapland with Sunway
Sleigh Bell Spectacular – 2 Nights / 3 Days
Experience Christmas like you always imagined – the Christmas of your dreams with this memory-making trip for all the family. Ride across beautiful scenery and snow-laden forests  in the snowmobile. Meet Rudolph and his friends as they prepare in their forest home. The highlight of the trip though is the visit to Joulukka to meet Santa Claus. Each family gets a private visit and the chance to chat and take photos. Make friends with the cheerful postal elves in Santa's Command Centre and watch them get ready for Christmas. Dash through the snowy surroundings by toboggan. Indoor fun includes ginger bread decorating. This magical Christmas break in the Arctic wilds of Finnish Lapland is one children and adults alike will remember forever.
Stay at the Sky hotel or one of the cosy cabins.
Ex Dublin
Departures 01st/03rd /05th/09th/11th/17th/19th & 21st December
Prices from €1389 per adult €1169 per child
Triple Treat – 3 Nights / 4 Days
Santa will be the centre of this winter wonderland experience. Meet him in his cosy home in the Arctic Circle and bring Christmas alive for you and your family. Make really special memories no matter your age. You and your family will have a private visit with Santa but you can also see behind the scenes at Elf School and Santa's Toy Factory. You can even send a letter home from Santa's post office after meeting him.
Get swept up in the magic of Christmas with a snowmobile safari into the wilderness, tobogganing and a husky ride all the while taking in Lapland's winter landscape. visit the Snow Village, a magical world of ice and snow. Each year, around 20 million kilos of snow and 350,000 kilos of crystal clear natural ice are used to build the spectacular Snow Village which changes in shape, size and design to amaze visitors year after year.
Stay at the idyllic Saaga Hotel situated in the heart of  Yllasjarvi – a small village near Kittila.
Ex Dublin
Departures 05th / 08th /11th / 14th and 17th December
Prices from €1469 per adult €1199 per child
What's Included for all 3 trips –
Return Flights
Accommodation
20K Baggage allowance
Thermal suits and boots
Meals as per your package
Activities described above.
Call (01) 231 1800 or see https://www.sunway.ie/lapland/ for more information.