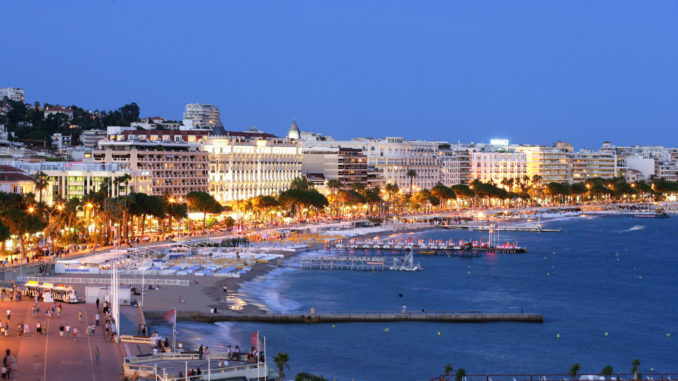 Newstalk The Hard Shoulder
Easter Breaks March 28th
check out my article in national geo traveller for things to do in Dublin
https://www.nationalgeographic.com/travel/destinations/europe/ireland/dublin/top-activities-things-to-do/
If you are looking for a break this Easter I've been chatting to Ivan about some nice ideas for travel and a staycation.
Dublin
Starting at home in Dublin – some people might take a trip to Dublin or use it as a staycation?
Some never get to truly experience their hometown or get to see what it has to offer through the eyes of a visitor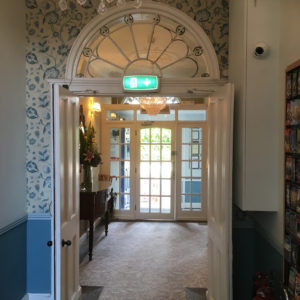 Where to stay? Stauntons on the Green– lovely old work decor with modern conveniences bang in the centre of the city but silently quiet for a great night's sleep. They have the very best breakfast I've had anywhere in Ireland complete with papers and old world charm.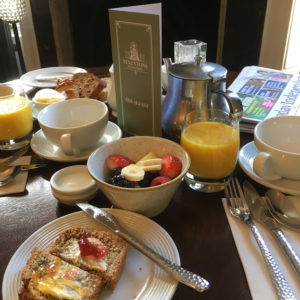 Rack rates start at Standard Double with breakfast €240 but you can pick up a
great rate online I found a cosy room for two at €134 during Easter week
What about this lovely add on that can take you to Stephen's Green A picnic package – €55 for 2 people: Including a large bottle of mineral water, fruit platter, a delicate selection of finger sandwiches along with a variety of pastries. Locations for picnic include Stauntons on the Green own private garden, St. Stephen's Green or the Iveagh Gardens. Picnic is set up 10 mins in advance of arrival and 24 hours' notice required.
https://www.stauntonsonthegreen.ie
……………………………
Where to eat? The Vintage Kitchen is Dublin's best kept secret – fantastic value and you can bring your own wine. Located beside Mulligan's Pub on Poolbeg Street you may have to wait to get a booking but it's worth putting your name on the waiting list
Due to high amount of emails we will respond within 24 hours. Sunday & Monday we close and only see emails upon opening Tuesday. Thank you for your patience.
Lunch : Tuesday -Saturday 12  – 2.30 Dinner  Tuesday- Saturday 5.30 – 10 pm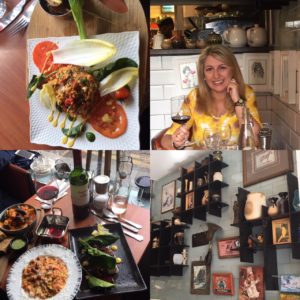 Corkage: only €4 for wine at lunch or €5 for wine at dinner
What to see? History buffs might like to visit the GPO Witness History exhibition. Well documented museum with historical artefacts and Opening Hours
Monday – Saturday: 10:00 am – 5:30 pm
Last Admission 4:30 pm
Sunday and Bank Holidays: 12:00 pm – 5:30 pm
Last admission 4:30 pm
Closed New Year's Day, St. Patrick's Day, Easter Sunday, Christmas Eve, Christmas Day and St. Stephen's Day (Dec 26th)
Ticket Prices
Adult – €14.00
Family From €37.00
For discount rates please book online and click here
The Little Museum of Dublin offers a wonderful slice of the history of Dublin through the centuries with fascinating artefacts from the 20th Century that everyone will remember such as The Dublin Millennium Milk Bottle. Part of a trabant is on view in the U2 memorabilia room.
The exhibition changes downstairs throughout the year and artefacts are constantly added to the main collection.
Children are welcome in the Little Museum. Tickets cost €10 adults €8 for kids, while families (2 adults and up to 3 children) pay just €20. To buy your tickets now, click here.
* * * * * * * * * * * * * *
If you really want to get away I've something nice in France, Italy and Spain
Easter Abroad – Travel Department
https://www.traveldepartment.ie/cannes-the-cote-dazur-holiday?dp=dub&co=france&mm=n04&du=n7&pr=0;8000&dpId=36042&datePriority=20190418
From €769pp
7 nights
4* B&B hotel accommodation
Departing 18th April 2019

Highlights:
Return flights, transfers, accommodation & excursions included
A full day excursion taking in the harbour of Monaco and the Monte Carlo Casino in the morning, before visiting the Rothschild Villa in the afternoon
Travel to the hilltop village of St-Paul-de-Vence, which has been inspiration for artists past and present
Venture on to Grasse, which is regarded by many as the perfume capital of the world
Explore Antibes, which is renowned for its Old Town and the famous Millionaire's Quay
Discover Nice, which is one of the most popular cities to visit in France. Nice boasts lots of cultural attractions including a colourful flower market and the Promenade des Anglais
Three full days of leisure time to explore, sightsee, relax or do some shopping at your own pace. Your guide will be happy to suggest places/activities of interest
Cannes & the Côte d'Azur
The Côte d'Azur or the French Riviera in the South Eastern corner of France is home to some of the best-loved Gallic towns and cities. It has been the playground of the rich and famous since the 19th century and all of its allure remains. From the opulence of Monte Carlo to the tranquility of St. Paul-de-Vence, this 7-night holiday has something for everyone.
This hugely popular holiday includes excursions to Monaco and Monte Carlo with entrance to Rothschild Villa & Gardens. Another day trip will bring you to the medieval town of Grasse, which is the perfume capital of France & the painter's village of St. Paul-de-Vence. You will also visit Antibes & Nice, a one day excursion which includes the Old Town of Antibes, Millionaire's Quay and the magnificent Nice Promenade. There will of course be plenty of time to enjoy your surroundings at your own pace and discover the many hidden gems in this beautiful region of France.
* * * * * * * * * * * * * * * * * *
Italy with Topflight
Topflight's Italian Holiday Sale is now on.
The sale offers exceptional value on Topflight's quality Italian holiday selection. There are offers throughout the summer season with discounts across every resort and every date! It is a great opportunity to get your Italian holiday booked and look forward to experiencing 'La Dolce Vita' in Italy this summer.
Whether you are a culture vulture, a family looking to sample some Italian holiday action, a couple looking for a romantic interlude, a solo traveller or a discerning traveller looking for an Italian escorted tour experience with a difference, look no further than Topflight's Italian Holiday Sale with holidays from Dublin, Cork & Belfast.
The sale must end on Sunday 31st March.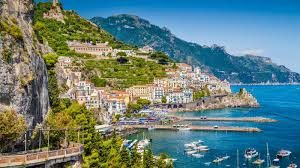 Here are a couple of offers for over the Easter period.
4* superior Hotel Bristol, Sorrento
Travel 14th April – was €1299 now €1169pps
Travel 21st April – was €1299 now €1069pps
For further details on the hotel, see:
https://www.topflight.ie/summer-sun/italy/sorrento_amalfi_coast/sorrento/hotel_bristol
or
Escorted Tour – The Highlights of Puglia
Travel 22nd April – was €1069 now €799pps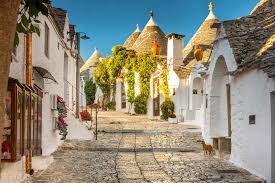 For further details on this escorted tour, see:
https://www.topflight.ie/summer-sun/italy/puglia/puglia_brindisi/palazzo_virgilio?data_filter_travcount=2&select_week=null&data_filter_airport=DUB&data_currency=EUR
* * * * * * * * *
Croatia
Treat the Family to an Easter break away to beautiful Dubrovnik!
Dubrovnik is a city in southern Croatia fronting the Adriatic Sea. It's known for its distinctive Old Town, encircled with massive stone walls completed in the 16th century. Its well-preserved buildings range from baroque St. Blaise Church to Renaissance Sponza Palace and Gothic Rector's Palace, now a history museum. Paved with limestone, the pedestrianized Stradun is lined with shops and restaurants.
Our price of €2396 is based on 2 Adults and 2 Children travelling on the 21st Apr from Dublin including return flights, checked in luggage, 7 nights in the Villa Erne Apartments in a 2 bed apartment on a self catering basis.
Contact us on 0469068600 or email info@travalue.ie
https://www.travalue.ie
https://www.travalue.ie/family-holidays/holiday/easter-in-croatia/
* * * * * * * * * * * * *
Two offers to Spain
If we have time here is a great value family holiday to Cambrils Spain – close to Reus and Barcelona
Camping Holiday from €969 per family
https://www.clickandgo.com/design-your-own-holiday/details/2019-04-17/7/2:10:0/SC/DUB/0/9150/80039/965?search=all/Costa_Dorada/2019-04-17/7/2:10:0//DUB/0
Majorca
https://www.clickandgo.com/design-your-own-holiday/details/2019-04-21/7/2:10:0/SC/DUB/0/4208/303404406/1144?search=all/Majorca/2019-04-21/7/2:10:0//DUB/0