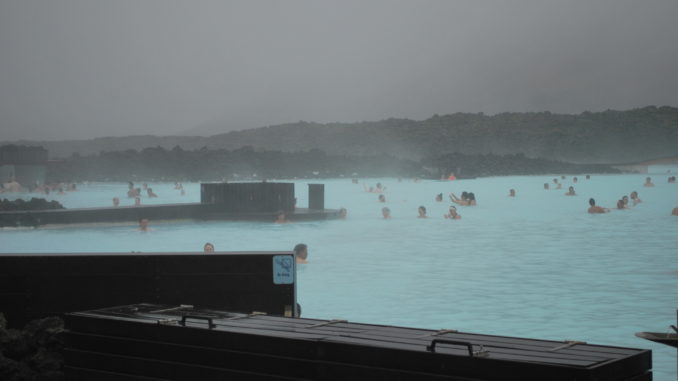 I'm making a list and I'm checking it twice – I'm going to find out where's naughty and nice! Christmas may be around the corner but I'm already in New Year mode plotting and planning the must see and do places for 2017. I've been researching the coolest spots and can reveal that National Geographic Traveller Magazine has chosen Donegal as their top destination for 2017. On this weeks show I'm also giving you the beef on Canada and Iceland because it's the perfect way to have two holidays in one with low-fares airline WOW!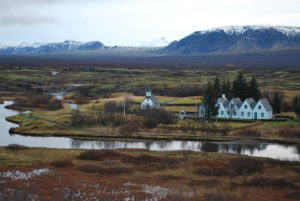 Iceland is expensive but with the correct planning and preparation it's a great place to have an adventure – Snowmobiling from Mountaineers of Iceland is just one of the cool activities on offer from Reykjavik Excursions.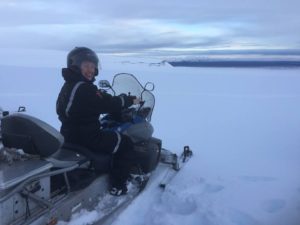 ICELAND has been a cool destination for the last couple of years and travellers and visiting in their droves and there's very good reason why.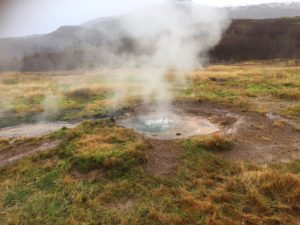 If you want to take the pain out of planing and organising then this offer from the travel broker will take care of all your need. Do read my review of this fascinating country here http://thenoveltraveller.com/iceland-wow-adventure/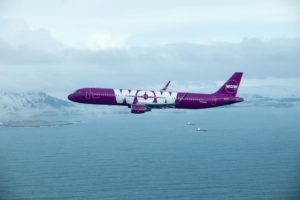 It's  a country of contrasts and incredible landscapes. With 2017 being the optimum year to view the Northern Lights then it really is the best time to plan that trip and with such low fares from WOW air there's no excuse.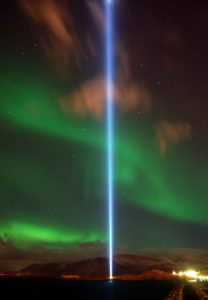 With flights starting at €69.99 return from WOW it's worth looking into all that this wonderful country has to offer. I've found a complete package from the Travel Broker below http://www.thetravelbroker.ie
Price From €1,350 per person sharing twin, based on 3* accommodation in Reykjavik (Hotel Reykjavik Lights or similar, depending on availability)
From €1,600 per person sharing twin, based on 4* accommodation in Reykjavik (Radisson BLU Saga or similar, depending on availability)
Included in price:
–           Accommodation for 4 nights in Reykjavik           Breakfast at your hotel
–           Coach transfer from KEF airport to your hotel, via the Blue Lagoon          Entrance to the Blue Lagoon including towel
–           Northern Lights
–           Reykjavik Sightseeing (3 hours) by coach and guide
–           Whale Watching (3 hours) including pickup
–           Cheers to Iceland programme
–           Full day Golden Circle Excursion by coach and guide
–           Snowmobile on Langjokull Glacier
–           Full day South Shore Adventure by coach and guide
–           Mid Glacier Hike on Solheimajokull Glacier
–           Coach transfer from your hotel to KEF airport
If you'd like to see Iceland in style then there's big news from Celebrity Cruises who will be starting an itinerary to Iceland in 2018 and the exciting news is that the ship will be based in Dublin Port. Celebrity Cruises are the first large carrier to do this so we look forward to seeing the Eclipse in the not too distant future. If you'd like to book your place on board then go to cruise holidays in Abbey Street if you are in Dublin or Tour America in Cork and they will look after you well. http://www.cruiseholidays.ie
Iceland and Ireland from €1389pp
Includes and overnight in Reykjavik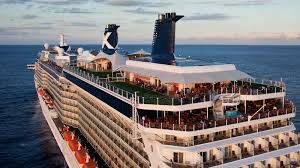 Canada, Montreal
Canada has been googled more than any other country after the recent visit of the young royals this summer and it's shaping up to celebrate all sorts of anniversaries. Montreal is going to be 375 next year and Canada will be 150 years part of the confederation so considering Montreal doesn't need excuses for festivals 2017 is guaranteed to be a cracker. With flights to Montreal via Iceland on WOW Air it means that prices have never been cheaper. Flights to Montreal start from €165.99, with flights to Toronto from €145.00. The WOW Stopover option allows passengers to explore Iceland on either leg of their transatlantic journey at no extra cost. For more info see www.wowair.ie. All prices quoted include taxes and charges.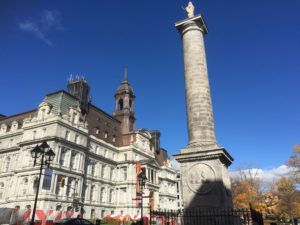 The Jacques Cartier Square is lined with street cafes in summer that lead down to the waterfront and stars like Bruce Willis and Keanu Reaves are often in town filming. We binged on muscles and Poutine at Le Fripon cafe and enjoyed the local cider.
It's easy to get lost in lovely galleries and shops in this part of town. Street Art is everywhere in this student city that's roughly the size of Dublin. It's built on a island and has a really European feel – with everyone speaking in french you will think at times you are in an alternate Paris.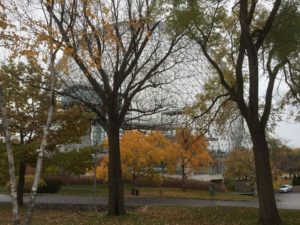 The remains of EXPO 1967 at Parc Jean-Drapeau are being carefully renovated for the sixtieth anniversary next year. Expo was situated on the island where the Montreal grand prix race is held, it's a cacophony of gold and red in late autumn. The track is used for local cyclists and rollerblading off season.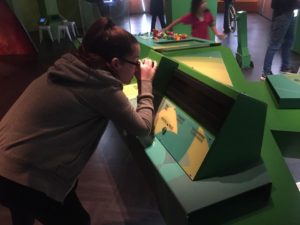 We hopped on the Metro to the planetarium for a performance of 'We are Stars'. We hurtled through space while lying on beanbags in the middle of the Theatre of Chaos. The film is shown on the ceiling as young and old are absorbed in the thirty-minute story. Nicole fiddled about with the interactive exhibits in the Planetarium before going next door to The Biodome to see indigenous Canadian wildlife. There's lots to see and do with the kids in Montreal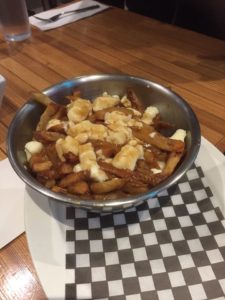 Don't forget to order Poutine – a delicacy of Chips gravy and cheese!
Toronto
Chelsea Hotel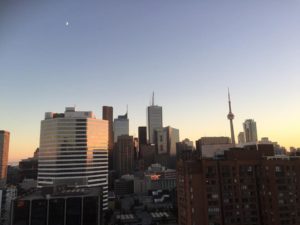 We took train on Viarail to Toronto and five hours pass quickly, even though the WIFI wasn't up to the teen's high standards. The Chelsea Hotel, the biggest in Canada, was our home three nights. It's also exceptionally family-friendly with a swimming pool and the kids adored the newly refurbished family suites with a whooping three double-beds in our huge room. The choice of eating in the buffet downstairs is really good too and buying lunch for a family is considerably cheaper than European city prices.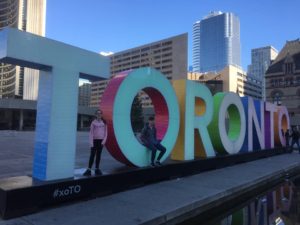 To get our bearings we took a tour with Toronto Bicycle Tours. http://torontobicycletours.com/ Our host Terrance provides full equipment including drinks and snacks. He took us through the heart of Chinatown, top spots like Kensington Market, the pastures (where office workers eat their lunch among sculpted cows) and all the way down to Lake Ontario.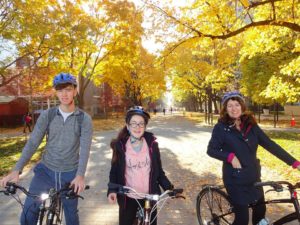 The hours whizz by as we figure out the main sights that we will get to next day, including the Hockey Hall of Fame and Casa Loma which has been the setting for many Hollywood films. The highlight of the tour of course is The CN Tower, at one time the tallest building on earth. The view is a tidier version of New York and prices in the 360 restaurant are reasonable too. It's also next door to Ripley's Aquarium which will take up an entire afternoon between the two.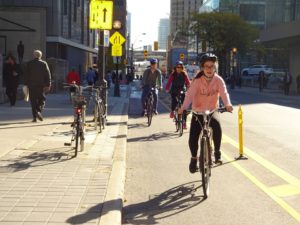 Niagara Falls beckoned as we are picked up at our hotel by our Sri-Lankan Guide.  With free WIFI on the coach the happy teens didn't even grumble when we stop off to sample the region's ice-wine.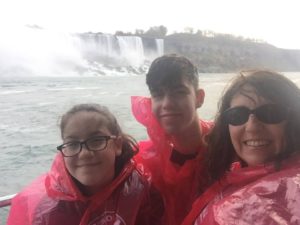 We were soaked as The Hornblower boat caressed the falls but the thrill was worth the wet. If you are heading to Niagara then we recommend King Tours http://www.kingtours.ca to take you there if you plan on a visit.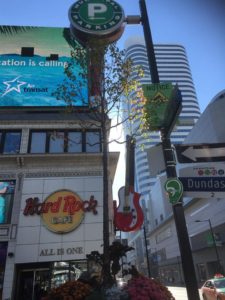 Shopping at Yonge and Dundas Square is a must. This strip has all the atmosphere in the centre of town and you will be forgiven for thinking you are in Times Square! With such low airfares and the weak Canadian dollar, we might be back next year?
 https://www.touramerica.ie/ Tour America have this great price for travel and accommodation on a two centre holiday in February to Toronto and Montreal from only €769pp!
Price includes all flights,
3 nights in Toronto hotel & 3 nights in Montreal hotel.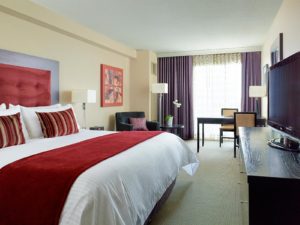 Chelsea Hotel, Toronto
Room for 1 adult, 2 children starting from €142 a nightHotels.com (
https://ie.hotels.com/ho129625/chelsea-hotel-toronto-toronto-canada/
)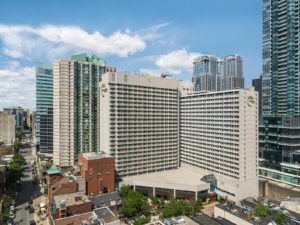 Donegal Ireland
Hidden Ireland has two properties in Donegal
BRUCKLESS HOUSE
Bruckless House, the home of the Evans family, is an attractive 18th century Classical house. Listed nationally as a protected building, it has a traditional cobbled farmyard and is set in 18 acres of parkland. Bruckless House borders Bruckless Bay, and has a spacious informal award-winning garden of the Robinsonian kind, which features in the Donegal Garden Trail and in guides to Irish gardens.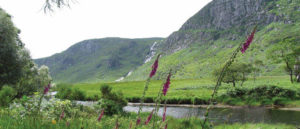 There is mature woodland around the House and which is carefully developed and protected. Connemara ponies are bred here and can be seen in the parkland and grazing down to the shore-line. From Bruckless House the visitor can explore the many interesting and significant local archaeological sites or simply enjoy some of the most beautiful and unspoilt Atlantic Coastline. Sea angling, shore diving and horseback riding in the immediate vicinity. Bruckless House is a suitable base to explore Slieve League (the highest sea cliffs in Europe) and Glenveagh National Park. There are two golf courses within easy reach, as well as several excellent restaurants. Free WiFi for all guests.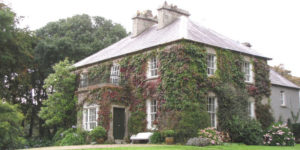 Directions:
Bruckless House is located 18 kms west of Donegal Town on the N56 main road to Killybegs. Having travelled through Dunkineely and passed the Bruckless village nameplate, ours is the first driveway on the left immediately off the road.
PROPERTY INFORMATION
Double room, private bathroom €120.
Single room, private bathroom €60.
Double room with adjoining single room, sharing bathroom €160.
No dinner offered. Excellent restaurants in the area.  We are happy to recommend places that our guests might try and make reservations for them.
Open times  – from May to September inclusive.
SatNav: 54.647252, -8.3955171Joan Evans,Bruckless House, Bruckless, F94 DVY1, Co. Donegal
Tel: +353 74 9737071
info@bruckless.comwww.bruckless.com
FREWIN RAMELTON,  CO. DONEGAL
Formerly a rectory, Frewin is a fine Victorian house in mature, wooded grounds on the outskirts of Ramelton, Donegal, skillfully restored and modernised by its current owners, Thomas and Regina Coyle. Both are natural hosts and their warm, genuine welcome makes their guests instantly at home. At the top of Lough Swilly, Ramelton is a charming heritage town on the River Lennon and a historic early port, with many important buildings from the 17th and 18th centuries. This is one of the most beautiful parts of Ireland with wonderful empty beaches, rivers, lakes, a spectacularly rugged coastline and the mountains of the Glenveagh National Park.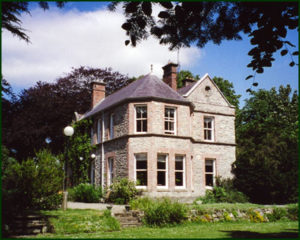 Ramelton is a charming heritage town at the mouth of the river Lennon, once prosperous as a centre of the linen industry and a port, and still largely unspoilt today. There is an early church and the many merchants' houses, one of which currently houses the Donegal Genealogy Centre, are fine examples of 17th century and Georgian architecture, and there are a number of large stone warehouses along the quaysides.
At the head of Lough Swilly, a deep inlet of the sea reaching right into the heart of County Donegal, Frewin is located in one of the most beautiful parts of the county. The area is surrounded by high mountains, yet is within a short drive of wonderful, almost-deserted beaches, the spectacular coastline of Lough Swilly, Mulroy Bay and Sheephaven, small rivers, lakes and wild open countryside, all bathed in the brilliantly clear Donegal light. Nearby is the Glenveagh National Park, centred on the Victorian-baronial Glenveagh Castle with its specacular gardens, and Derek Hill's Glebe House and Gallery at Church Hill.
Letterkenny is just seven miles off while the new summer ferry service across Lough Swilly, to Inishowen and the Foyle estuary makes day trips to the Walls of Derry, the Giant's Causeway and the North Antrim coast even more accessible. With many fine golf courses and restaurants in the area, Frewin is a splendid base for touring Ireland's North West.
PROPERTY INFORMATION
Three rooms.
B&B room rate €150-€160.
Single occupancy €85.
Dinner €50, by arrangement only.
Private parties and group bookings
Open 2 January to 20 December.
Credit Cards: MasterCard, VISA.
SatNav: 54.953256, -7.719790
FACILITIES
Coast
Heritage
Mountains
Town House
Walking
WiFi
CONTACT INFORMATION
Thomas & Regina Coyle
Frewin, Ramelton, Letterkenny, F92 DW77, Co. Donegal
Tel: +353 74 915 1246
Mobile: +353 87 9543347
Family-run, often by descendants of those who built the houses originally, and ranging from some of the country's grandest and most important Georgian buildings to charming rural rectories, quirky small-town townhouses to big city mansions, staying with Hidden Ireland is a chance to be part of a genuine family history, sharing the owner's historic home where guests become a welcome member of that family.
It is the families who run these jewels that set them apart from any other kind of getaway. Each has their own charm – and occasional eccentricities! – but all emphasise comfort, and proper food, in surroundings full of character and personality. Hidden Ireland houses are united by their owners' authentic old-school Irish hospitality, and dining with Hidden Ireland is an opportunity to explore a genuine field to fork ethos and a commitment to heritage recipes and forgotten skills. Fine traditional food – frequently using home-grown ingredients – is the star of the show, and the murmur of conversation around the dining table, perhaps set with old silver and cut glass and flowers from the garden, is often watched over by family portraits. Turn up barefoot or in a ballgown – the relaxed and informal approach rules in Hidden Ireland.
Just in time for the celebration of 30 years of Hidden Ireland, the group that represents this wonderful collection of historic country houses where visitors can stay and dine, the Hidden Ireland hardback book features houses in sixteen different counties, and from all four provinces.
This stunning coffee table book offers privileged access to these houses and their owners – from a stately home in landscaped parkland in County Monaghan that has remained in the same family's ownership since it was built in 1734 to a Georgian mansion in County Cork that has diversified into glamping and on-site gin distilling.
Featuring eclectic interiors, family portraits and prized collections of art, antiques and fine porcelain, as well as the marvellous architecture and magnificent gardens that these houses are known for, James Fennell's evocative photographs combine with Josephine Ryan's lively, authoritative text to tell the story of Hidden Ireland – the history, the style and above all the personalities that are at the heart of these glorious houses.
If like me you'd rather just go and stay at one of these properties then why not go straight to the website http://www.hiddenireland.com/