The Five Star luxury cruising ship L'Austral boarded guests from Dublin Port on May 9th to take a tour of Ireland and the UK for the next few days. Five Star cruising is very much like staying in a small boutique hotel with refined luxury, yet being a smaller ship means that the possibility of exotic destination are endless.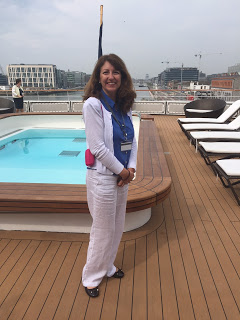 I spoke with Stephen Winter, the International Sales director, who flew in from Paris to tell me more about the company. Ponant is a French company and French styling and cuisine is at the core of this brand. Relaxed elegance is insured on these ships and with a fleet of five and in operation for twenty years it is growing steadily and offering something different for the much-travelled cruise passenger. Catering for the active retired, average client age is 60, but with destinations such as the Antarctic, River Amazon and transatlantic to South Africa this brand offers experiences for the young at heart.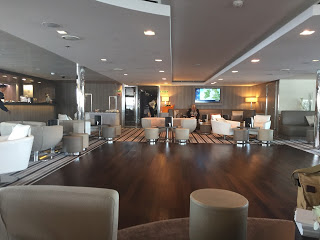 I had a peek at the cabins and the four treatment rooms in the spa and was convinced that I would be more than entertained on this cruise ship. Many clients take back to back cruises as the ship itinerary changes often without repeating its course.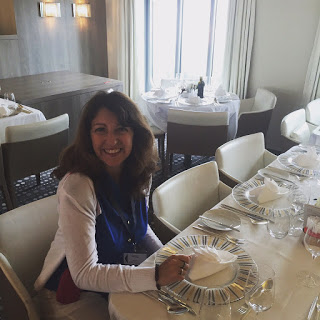 Fine dining room with Haute Cuisine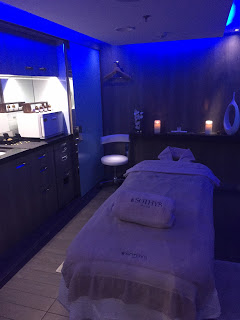 Treatment Room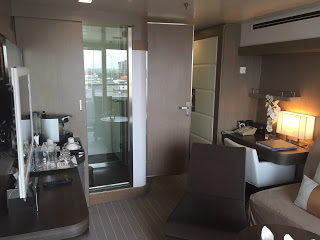 Owner's suite on board L'Austral
These cruises are not cheap but then again the experience is something uniquely special and perhaps worth saving for. Booking early means making huge savings and as there are only 130 cabins, cruises book up often years is advance, so it's a good idea to plan ahead.
The ship has a small swimming pool and plenty of areas to lounge and sunbathe
If like me you have a dream to reach the Antarctic someday then this is one way of doing it in style. With 26 Zodiac dinghies on board there's plenty of room for all the guests to get up close and personal with the wildlife on one of earth's last remaining wilderness, I wonder what Shackleton would have thought!
For more information see http://en.ponant.com/