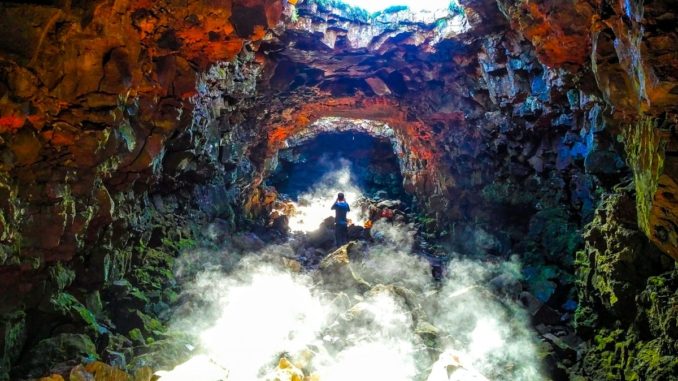 Exclusive festival packages for WOW air passengers ahead of Iceland's Secret Solstice festival, featuring the Foo Fighters and The Prodigy
Line-up also includes Chaka Khan, Rick Ross, Big Sean, Seth Troxler and many others
WOW air travel packages include flights, transfers, accommodation and a festival ticket starting at €590*
Side events will show off Iceland's unique landscape, including glacier and lava tunnel parties
Iceland's low-cost airline WOW air has teamed up with music festival Secret Solstice to offer revellers a range of exclusive travel packages.
The three-day festival, now in its fourth year, takes place in the Icelandic capital of Reykjavik during 72 hours of daylight from 16-18 June 2017. This year's line-up includes big names from across the musical spectrum, including the Foo Fighters, The Prodigy, Chaka Khan, Rick Ross, Big Sean, Seth Troxler, Kerri Chandler, Richard Ashcroft, plus many others.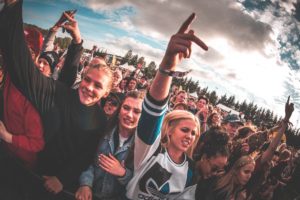 Starting at €590*, packages are available to book now, and include flights to Iceland from Dublin and Cork, airport transfers, accommodation options including on-site camping, hostels, guesthouses and luxury hotels, and the festival ticket.
The experience doesn't end there. Festival-goers will be able to attend a number of unique side events, including the world's only party inside a glacier (the second biggest in Europe) and the 'Midnight Sun Boat Party'. New this year is 'The Lava Tunnel', two exclusive underground, acoustic music events in the 5,000-year-old Raufarhólshellir lava tunnels. Be sure to book your tickets soon—only 50 people will be allowed into each show.

The Secret Solstice is one of the world's greenest festivals and is committed to minimising its environmental impact. The festival was certified carbon neutral last year by Natural Capital Partners.
WOW air's direct routes from Dublin and Cork to Reykjavik cost from just €60 one way, with a flight time just over two hours.
More information on the festival and package options can be found at: www.secretsolstice.is