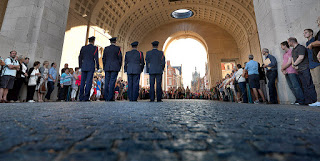 This week's Travel Tuesday on TV3's the Midday Show features accessible holidays.
I'll be discussing a hotel chain in Spain which is fully accessible and 40% of it's employees have disabilities. A truly inspiring project.

Group Travel international – GTI Ireland are also going to feature with some of their great tours and I am choosing a self catering option in lovely county Down which has full disabled accessibility.

The Novel Traveller
**********************************************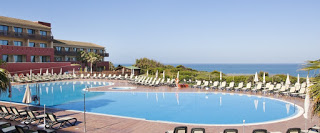 Ilunion hotels are a chain found only in Spain made up of
 25, 3*4* & 5* hotels which are part of a very special Social Project.
When a company bases its business model on a firm commitment to do things differently, and to bring out the best in all people, be they employees, clients or suppliers, it is not only contributing to a positive social change, it is creating a better world, and it is lending a hand for us to participate as well.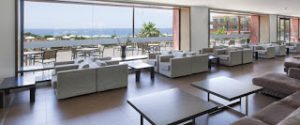 The ILUNION Hotel group was founded in late 2014, representing a business outlook for social integration of people with disabilities while maintaining the balance between its economic and social values.
ILUNION Hotels is a company that was created with a clear social purpose. This is a chain with a difference, as it offers a product that is top notch, up-to-date and high quality, along with values based on equality, solidarity and kindness, focused on client satisfaction.
However, they go beyond any other hotel chain or tourist company, because they do not settle for any less than excellence in all that they do and, especially, regarding integration and accessibility, because they are leaders and champions of tourism for everyone, accessible tourism in all its aspects:
Ilunion are the only 100% accessible hotel chain. All of their hotels are certified on universal accessibility.

They are a 100% sustainable chain, and the first to receive the QSostenible certificate mark for all of its buildings.
Ilunion are also 100% socially committed, promoting integration through employment and making it possible for people with disabilities to join the workforce. Over 40% of their employees have some type of disability.
The price for a three night:
– ILUNION Auditori: from 85€ for night
– ILUNION Barcelona: from 100€ for night
– ILUNION Bel Art: 85€ for night
– ILUNION Almirante: 95€ for night
– ILUNION Pio XII: 75€ for night
– ILUNION Atrium: 75€ for night
– ILUNION Alcalá Norte: 60€ for night
– ILUNION Suites Madrid: 80€ for night
– ILUNION Bilbao: 70€ for night
– ILUNION Málaga: 80 for night
****************************************
GTI – Group Travel Ireland – Battlefield holidays are suitable for disabled holiday makers. 




WW1: Flanders & The Somme
| | | |
| --- | --- | --- |
| | | |
| | WW1: Flanders & The Somme | |
| | | |
| | WW1 Flanders & The Somme from Cork | |
GTI specialise in TAILOR-MADE tours for groups. They can put together a quote & itinerary based on any group's requirements, whether it's cultural, sports, agriculture, music, history or simply a group of friends wishing to travel together. They understand the interests & requirements of each group are different and use our detailed
knowledge to plan your ideal itinerary. Your complete trip is designed around your group's interests and budget, with their specialist knowledge at your disposal to perfect your travel plans!
For individual customers, GTI provide diverse, fascinating ESCORTED HOLIDAYS to unique destinations across the globe.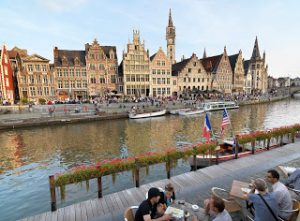 Ghent
GTI's BATTLEFIELD TOURS visit some of the greatest battlefield & military history sites in Europe with a focus on Irish involvement.
Some groups which we have arranged tours for:
–        Active Retirement
–        Sports & Cycling Clubs
–        Retired Associations – e.g. Teachers, Military
–        Private groups e.g. family over 15
Once there is over 15 travelling we can do it!!
We sell our holidays exclusively to the IRISH market and we specialise in a smaller group size of generally 15 – 25 people travelling
WW1: Flanders & the Somme

Follow in the footsteps of Irish Soldiers  
06 – 09 & 19 – 22 Sep 2016

Follow in the footsteps of Irish soldiers on this remarkable 4 day tour and discover the WW1 battlefields of Flanders and the Somme where over 200,000 Irishmen fought. Guided by a professional historian with extensive knowledge of the role of Irish regiments, this tour visits key WW1 sites. A truly historic era in the world's history, now you have the opportunity to see what happened for yourself.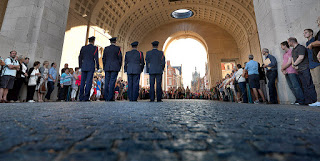 Last post at the menin gate
Day 1 – Dublin to Brussels, Memorial Museum Passchendaele 1917 & Menin Gate Memorial
Fly from Dublin to Brussels. Meet your Tour Manager on arrival and transfer by executive coach to Ypres. Visit the world renowned

 Memorial Museum Passchendaele devoted to the 1917 Battle of Passchendaele (also known as the Third Battle of Ypres). It displays relics of the Great War including an extensive collection of impressive photos & in carefully replicated trenches visitors can imagine themselves in WW1. Continue to your hotel for check-in. 
This evening hear the Last Post performed at the Menin Gate Memorial. This is one of the most visited memorials on the Western front and stands in commemoration to the 54,896 missing soldiers who lost their lives during battles in the area. Every evening at 8pm the noise of traffic ceases and a stillness descends over the memorial as the emotive "Last Post" is sounded in honour of these lost soldiers. Return to your hotel for overnight. 
Day 2 – The Somme Battlefields
Breakfast at your hotel. Depart for the battlefield sites of the Somme. First visit the site where Father Francis Gleeson preformed The Last General Absolution of the Munster Fusiliers at Rue du Bois & Le Touret Memorial where over 900, 1914-18 war casualties are commemorated. You will then visit Loughnagar Crater, blown along with 16 others on the morning of 01 July 1916 as a two-minute precursor to the start of the Battle of the Somme offensive. The crater measured 300ft across and 90ft deep while debris from the explosion rose some 4,000ft into the air. Continue to the 16th Irish Division Memorial at Guillemont marking some of the bloodiest fighting of the whole Somme campaign.
Next visit The Ulster Tower, a memorial to the men of the 36th Ulster Division. Inside the tower is a small chapel with a number of paintings and plaques from the various towns and boroughs of Northern Ireland while at the entrance to the tower is a plaque commemorating the names of the nine men of the division who won the Victoria Cross during the Somme.
Continue to Thiepval Memorial. Standing in an isolated windswept position on the Somme, Thiepval is the largest and one of the most emotive "Memorials to the Missing" from any war. Then visit Newfoundland Park Memorial. Here you will remember the opening day of the Battle of Beaumont Hamel where 733 of 801 men, of the 1st Newfoundland Regiment, were killed or wounded. Finally stop at Pozieres Memorial before returning to your hotel for overnight. 
Day 3 – Flanders Battlefields
Breakfast at your hotel. Today visit the battlefield sites of Flanders including the Francis Ledwidge Memorial to the renowned Irish poet in Artillery Wood Cemetery. Continue to Langemarc German cemetery, the only German cemetery in the Salient. Visit John Condon's Grave in Poelcappelle cemetery. Private John Condon of the Royal Irish Regiment, who at 14 is thought to be the youngest battle casualty of WW1 commemorated by the Commission.
Continue to Tyne Cott cemetery, the largest Commonwealth war cemetery in the world, the sheer number of graves making it difficult to take in. Inside the cemetery two mourning angels kneel on top of dome-covered pavilions at either end of the memorial wall, highlighting the harrowing nature of the conflict in the surrounding area of Passchendaele. Next on the itinerary is the Island of Ireland Peace Park & the Irish Round Tower at its centre. This memorial is of particular significance as it was the first time Irish Catholic and Protestant soldiers united together to fight side by side against a common enemy.
Continue to the 16th Irish Division Memorial at Wytschaete, commemorating the 16th Division's capture of Wytschaete on 07 June 1917, the opening day of the Battle of Messines. Your final stop today is Willie Redmond's Grave in Locre. Willie Redmond was the brother of John Redmond, leader of the Irish parliamentary party. Return to your hotel for overnight. 
Day 4 – In Flanders Museum, Ghent & Departure
Breakfast at your hotel and check-out. Today visit the award winning In Flanders Field Museum before travelling to the beautiful medieval city of Ghent where you will have some free time to explore before returning by executive coach to Brussels Airport for your return flight to Dub
*************************************
Located in a rural setting, yet within walking distance of Castlewellan Town Centre, Newton Lodge is a purpose built self-catering holiday accommodation. It offers open plan living and dining with all modern conveniences. It sleeps eight with four bedrooms (two with en suite) Completed in 2013, the proprietors, Dessie & Catherine O'Neill have strived to make the home comfortable and welcoming and have gone that extra mile to ensure the bungalow is as accessible/wheelchair friendly as possible.
The property is accessed with ramps to the front and side and all doors have 926mm (36") clear opening. The open plan kitchen is designed with a wheelchair accessible sink and induction hob. One of the four double rooms is fitted with a ceiling hoist which offers access from beds (profile bed and single) to en suite bathroom. The large en suite bathroom includes, bath, level access shower facility, raised toilet with drop and grab rails and wheelchair accessible wash basin. There is also an assistance buzzer for emergency use. All bedrooms have wall mounted TVs and fitted furniture. Two bedrooms are furnished with zip & link beds offering more flexibility and the fourth has a king size bed. It is ideally located for those who enjoy the outdoors with forest parks and beaches close to hand.
It is a superb base for mountain biking, hill trekking, pony trekking, water sports and golfing. The hosts will endeavour to meet any special requirements which may be needed. Families and groups are welcomed at Newton Lodge.
Castlewellan
is set within the Mourne Mountains which is truly an Area of Outstanding Natural Beauty. Within walking distance is Castlewellan town centre with its Lower and Upper Squares offering a variety of shops and restaurants.
Located in a dramatic setting of mountains and sea, this is one of the most outstanding tree and shrub collections in Europe. The beauty, vigour and perfect shape of the trees in the National Arboretum attract tree enthusiasts from around the world. However, Castlewellan has numerous features that draw wider attention. The garden is a mixture of informal and formal design with terraces, fountains, ornamental gates and flower borders. To walk around the forest park's mile-long lake, encountering some intriguing modern sculptures on the way, is to enjoy a great experience of eighteenth-century landscaping.
One of the Forest Park's key attractions, the Peace Maze, is one of the world's largest permanent hedge mazes, representing the path to a peaceful future for Northern Ireland. Planted in 2000 with community involvement, it is maturing quickly and visitors attempt to solve their way to the peace bell in the centre of the maze.
*Access available for people with limited mobility on scooter. Manual wheelchairs – the total distance including the Peace Maze and Gardens is around 6 miles and would recommend a challenge to any pushers at any one visit. Please see map included of the Lakeside Walk.
Newcastle
Seaside Resort, with its beautiful beach and world renowned Golf Course provides a pathway to the Slieve Donard and Mourne Mountain Range. There is also an outdoor swimming pool, an indoor play facility not to mention a boating lake, pitch and putt, tennis courts and amusement arcades. A new Golf Driving Range and Crazy Golf Course, has just been completed.
Downpatrick
, the County Town of Co. Down, is a 20-minute drive away. It has a large visitors centre depicting St Patrick's story. The old gaol is now a museum and St Patrick's Cathedral and St Patrick's grave, form part of The St Patrick's Trail, which also includes wells and wishing chairs. Steam Train enthusiasts have refurbished some of the railway track and train rides are available during holiday periods. There is also a large leisure complex with swimming pool and gym facilities, a 5 screen Cinema Complex together with Indoor Soft Play Area for small children.
Belfast City
is approximately 25 miles from Castlewellan. Places of interest include The Titanic Centre, City Hall, Stormont Castle and Gardens, Belfast Zoo, Odyssey Arena with 3D Cinema, W5 interactive science museum, Grand Opera House, Belfast Castle, Ulster Museum, Botanic Gardens, Dundonald Ice Bowl and Ten Pin Bowling.
Newry City
, approximately 20 miles away provides a great venue for Shopping enthusiasts and also has a wide range of Restaurants, Cinema, Go-Karting and Golf Driving Range. The Buttercrane and The Quays shopping centres both provide mobility scooters, disabled parking bays and disabled friendly toilets.
For a wider short break to Northern Ireland why not take in the stunning Causeway Coastal Route which was rated one of the Top Five Road Trips worldwide and when you drive it, you'll see why.  Start your journey in Belfast and follow the coast road through the nine Glens of Antrim, winding between picturesque villages and unforgettable scenic locations, including Rathlin, Northern Ireland's only inhabited off-shore island, and Binevenagh with its dramatic cliffs. The route peaks at the Giant's Causeway on the North Antrim coast, before continuing west toward the walled city of Derry~Londonderry. The ever-changing tapestry of scenery and colours, set against a dramatic coastal backdrop will take your breath away – making it the perfect place for a leisurely tour. 
http://accessibleholidaysni.co.uk/