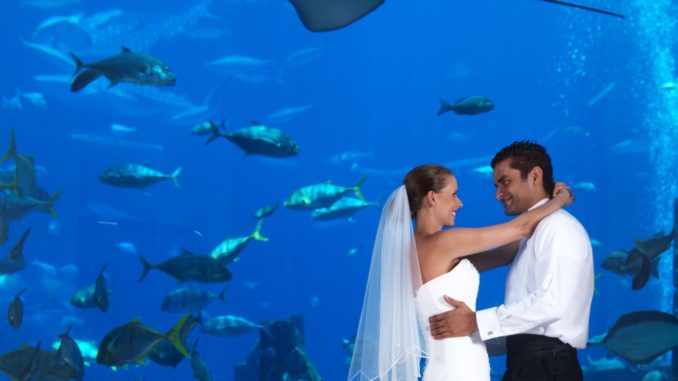 Are you planning your big day? It can be made even more exciting by doing it in an exotic destination. But there are facts that you need to consider if you do plan to tie the knot abroad. Go to the citizens advice bureau first to find out the facts.
If you or your partner are an Irish citizen(s) and are thinking of getting married outside of Ireland, you should realise that the legal validity of your marriage is governed, in part, by the laws of the country in which you marry. In most, if not all cases, the legal formalities abroad are very different to those in Ireland. For example, a church marriage abroad is usually a purely religious ceremony with no legal effect. Because it is not recognised in law in the country in which it takes place, it cannot be regarded as a legal marriage in Ireland. This is the case even though a marriage in the same church or denomination in Ireland can be legally binding.
It is very important, therefore, that you make sure to meet all the legal requirements of the country you are marrying in or you can have a civil ceremony in Ireland first and then follow up with a symbolic ceremony abroad. See this link for more information citizens advice bureau

Las Vegas
Where can be more fun and exciting than Las Vegas? It's also one of the easiest places in the world to get married and performs around 300 marriages per day! Famous for its plethora of wedding chapels, I've found the ultimate choice for any Elvis fan. The Graceland Chapel, where John Bon Jovi's was married, is managed by Irish man Brendan Duffy who will walk you up the aisle to your favourite Elvis classic.
I found so much inspiration in Las Vegas that I set my fourth novel there and plotted it around a wedding! It's available on kindle here 4am in Las Vegas and also in all supervalu stores for a limited time!
Booking for larger groups can bring prices down too and I've got a great deal from Tour America below.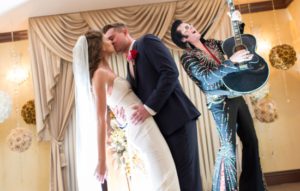 One of the many package options are the Loving you Elvis Wedding Package
Limousine pick up from hotel and transfer to get marriage licence
Use of the chapel
Elvis will escort the bride down the aisle and give her away
Elvis will sing three songs: before, during and after the ceremony
Bride's small rose bouquet and groom's rose boutonniere
Professional Photography
12 poses from which to choose:
(6) 4×6's and (1) 8×10
Graceland marriage certificate holder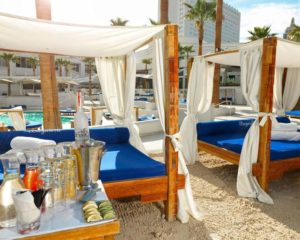 Tour America
11Nov17
Flights
Tropicana hotel x 5 nights
Loving you Elvis Wedding package
ONLY €1799 per couple
Our Ref: 603777
For all you need to know about Las Vegas see the official website http://www.lasvegas.com/
Dubai

Any fans of water and being under the sea will love to spend their big day at the luxurious Atlantic on The Palm in Dubai. Not only can you enjoy your reception against the backdrop of giant ray and sharks but you can sleep in a suite surrounded by fish also.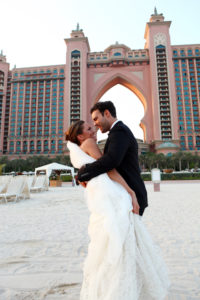 I checked this luxurious hotel out recently and sampled the exotic cuisine in Seafire Steakhouse where the chef hails from Glasgow.
Some incredible dishes from my recent visit to Atlantis on The Palm.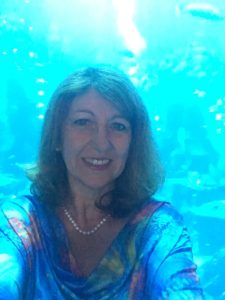 You will be blown away by the range of activities and restaurants in this super hotel which has a huge water park and offers swimming with dolphins. The sun shines year round in Dubai and is especially nice for  a winter or Autumn wedding. Other restaurants include Gordon Ramsay's and Chef Nobu but if you want to dine under the sea then Ossiano is the perfect setting.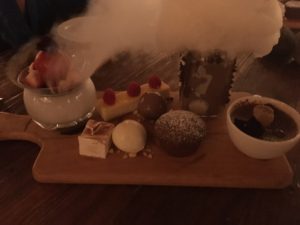 If you are thinking of hosting your wedding at Atlanits on the Palm prices start from €75 per person for a wedding party. For more information see  https://www.atlantisthepalm.com/ 
Finish off your wedding night in a suite under the sea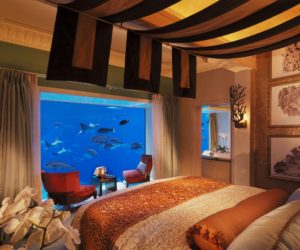 If you would like to find out more about Dubai as a destination to celebrate your nuptials or Honeymoon check out travel counsellor Lisa King who is based in Dubai Travel counsellors.ae
Croatia
Croatia is hot property for holidays this year but it is also popular for weddings and not too far to travel if you have a larger group or big family. Dubrovnik is also a setting for Game of Thrones which makes it a magical backdrop for photos and unforgettable memories. It's possible to get legally married if you follow the stipulations and as 70%  of Croatians are catholic a religious ceremony is easier to perform with the correct documentation.

It's not too pricey to get there either and Croatia tours have lots of offers for July and August so it might be worth popping over and checking it out if you are planing your big day.

see great offers on Croatia Tours website based in Dublin from croatia.ie
July 19th 2017

DUBROVNIK

Villla Tosic

1-bedroom apartment, SC

 

779

DUBROVNIK
4* hotel Neptun,

Sea View and Balcony Room, B&B

1179
What about this for a novel idea to keep all the family happy?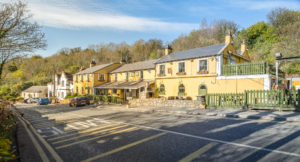 Dublin and Cancun

If you are getting married in Ireland and need to pick a chic venue before jetting off on your honeymoon destination then Anglers Rest at Strawberry Beds offers beautiful setting and not too far from the Airport.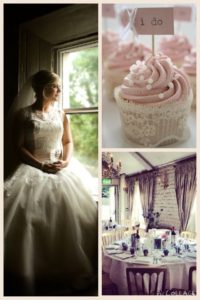 This trendy setting offers perfect seating for around 100 guests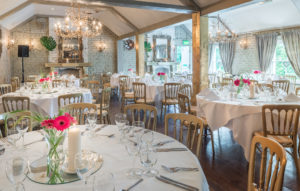 For more information see website http://theanglersrest.ie/
Prices range from about €40 per guest
Then after celebrating with all the clan slip off to Cancun and have your own private ceremony on the beach.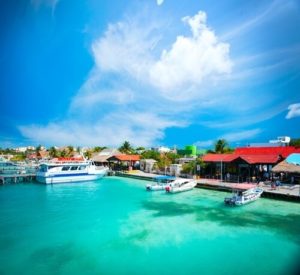 Cancun – The Luxury Option
Symbolic ceremony
Wedding organisation and on site co-ordinator
Preparation and ironing of couple's wedding day attire
Bouquets and boutonniere for wedding couple
Wedding cake and sparkling wine toast for up to 10 guests
Newlywed package (welcome letter, fresh fruit, bottle of sparkling wine, breakfast in bed with Mimosas (once per stay)

This offer is with www.touramerica.ie call to their offices in Dublin or Cork or click here
18 Nov 2017
Includes Flights and all below
Secrets The Vine x 7 nights – Preferred Club Junior Suite Ocean View Room (Amazing all-inclusive 5 star resort)
Secrets Wedding in Paradise Package
€4469 per couple (including all food and drinks)
Our Ref: 603778