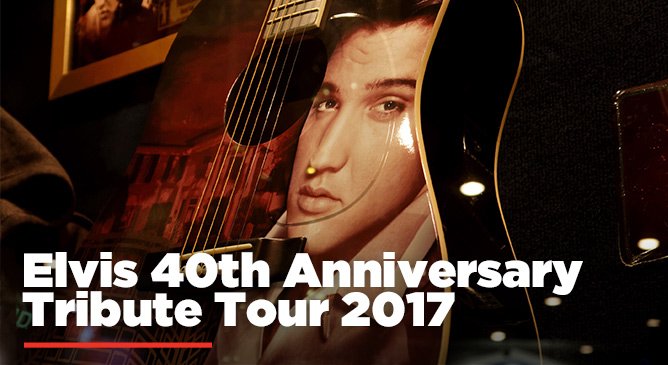 Few things, except perhaps travel of course, move the soul like music. So this week I've picked out a variety of trips that will appeal to lovers of pop, rock and classical music. Starting with the King, some may remember that day in 1977 when the world was shocked with the news of Elvis's death – I was only little at the time but I knew it was a big deal and now it's possible to retrace his steps on this special tour designed for Elvis fans.
Elvis Tour to Nashville, Memphis and Graceland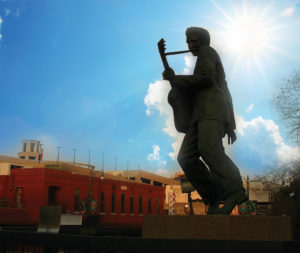 Tour America's Elvis 40th Anniversary Tribute Tour 2017 is the ultimate tour for any Elvis fan. This special tour takes you to all the places associated with the life of Elvis. One of the highlights of the tour is attending the Elvis Anniversary Vigil on the night of 15th August. This is a MUST for any Elvis Fan.  Please book early to avoid disappointment.  Limited places available.
Price per person: €2979pp 
A deposit of €250.00 secures your place on this fabulous tour with Tour America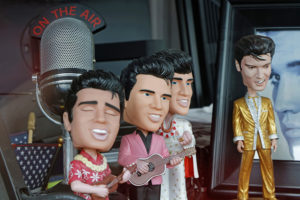 Departure Date : 09 August 2017
  Includes:
Deluxe 56 person motor coach as described
Hotel accommodations including all taxes
Country Music Hall of Fame & Studio B
Nashville tour guide for 3 hours
Admission to Alabama Music Hall of Fame
Admission & tour of Fame Studio
Tour guide services in the Tuscumbia/Muscle Shoals area
Elvis Birthplace & Museum
Sweet Magnolia Tours' guide as described
Super Cycle donation
Elvis Lauderdale Court Apt admission
Graceland Platinum Admission
Sun Studio
Rock n Soul Museum
Liverpool
Closer to home, the birth place of the Beatles and popular music, I've some offers to Liverpool. Like them or loathe them the Beatles were one of the most iconic bands of all time and you can visit all their old haunts on a tour or just hail a cabbie and offer him £20 to drop you around to Paul's gaff, Eleanor Rigby's Grave in the grounds of the church where the band had their first gig. If he's really accommodating ask him to take you to Strawberry Fields and Penny Lane.

It will give any Beatles fan a thrill. Stopping off in the Cavern is a must and you have to stop off at the Hard Days Night Hotel around the corner where all the decor is inspired by the Beatles. The shopping is great in Liverpool and people are incredibly warm and friendly. With the Pound sterling so low it's a great time to go across the water and check out this lovely city.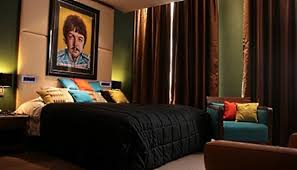 I've got two deals from the Irish Travel Agents Association below and don't forget that Stena Line are offereing 21% off their Dublin to Holyhead route between now and the end of March 2017 to celebrate the 21st birthday of the route. In a couple of hours you will be in Liverpool and have the luxury of your car with you www.stenaline.ie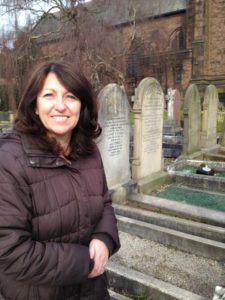 Travalue.ie
Liverpool post-Christmas getaway including Beatles Story Museum Entrance – €195 pp
3 night break to Liverpool to take in some of the post-Christmas Sales PLUS entrance tickets to the famous Beatles Story Museum
Fly from Dublin on 28th December including 3 nights in Days Inn Liverpool City Centre Hotel & the Beatles Story Museum Entrance Tickets
http://itaa.ie/2016/11/16/liverpool-city-break-with-beatles-story-museum-tickets/
SuperBreak.ie
The Beatles Story, Liverpool – from €147.50 per person
Crowned as the cultural capital of North West England, there's plenty to see and do in the exciting city of Liverpool. The award-winning Beatles Story at Liverpool's Albert Dock focuses on the life and times of one of the greatest bands of all time, and follows their journey to becoming worldwide superstars. This is a must-see for all Beatles fans!
PRICE: From: €147.50 per person based on two nights at the 3*  Best Western Hallmark Hotel Liverpool Feathers, entry to The Beatles Story – Fab Four and return flights from Dublin to Liverpool. Valid for arrival on 18th December 2016. www.superbreak.ie 01 695 0000
https://ie.superbreak.com/themeparks-attractions/the-beatles-story
Finally for lovers of classical music I've a selection of great tours next summer from the ITAA that will make many Mammys, Grannys and Aunties week at the knees!
The Travel Broker have a great package to see Andrea Bocelli in Tuscany
See Andrea Bocelli in Tuscany – 1-4 August 2017, from €799pps
Enjoy a 3-night break in the stunning surroundings of Tuscany and get to see Andrea Bocelli performing in his home town of Lajatico at the Teatro del Silenzio – a fabulous, open-air amphitheatre.
Depart Dublin Airport at 09.45 and on arrival, you will be transferred to Lucca for your 3-night stay in the 4* Grand Hotel Guinigi. The next day you are free to enjoy Lucca at your own pace and if you are feeling energetic, there is a train service from Lucca to Florence, which takes approximately an hour and a half. The following day, in the late afternoon, you will be transferred to Lajatico for the concert in the "Teatro del Silenzio" with Andrea Bocelli. As in the past few years, Andrea Bocelli will be joined by several artists in this spectacular setting, giving a performance you will remember all your life. The next day, after an early breakfast, you head back to Pisa for your flight home.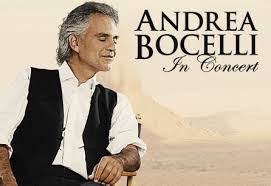 The price is €799 per person sharing a twin room and includes:
–  Return flights from Dublin to Pisa
–  Return transfer to your hotel in Lucca
–  3 nights B&B accommodation in the 4* Grand Hotel Guinigi
–  Coach transfer to Lajatico for the performance
–  Tickets to the Andrea Bocelli performance in Lajatico on Thursday, 3rd August 2017
Also from The Travel Broker
Experience Andre Rieu in Maastricht 13-16 July 2017, from €649pps
Depart Dublin Airport at 13:05 on a flight with Ryanair to Cologne. On arrival, you will be transferred to Maastricht. Your hotel in Maastricht for your 3-night stay will be The 4* Golden Tulip Apple Park. The following day is free to explore the beautiful medieval city of Maastricht. The day after is the day of the concert; take time to enjoy the build-up as the fans gather for the concert, creating a joyous atmosphere. In the evening, make your way to Vrijthof Square for the Andre Rieu Concert and take your seat for this marvellous experience of music, song and humour by the world's best-loved classical star. After some last-minute shopping or sightseeing the following day, say goodbye to Maastricht as we set off for Cologne and the journey home.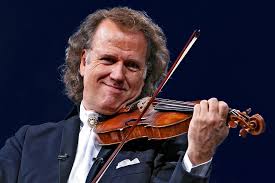 The price is €649 per person sharing a twin room and includes:
Return flights from Dublin to Cologne
1 carry-on bag per person
Return transfer to your hotel in Maastricht
3 nights' B&B accommodation in the 4* Golden Tulip Apple Park, Maastricht
A regular complimentary shuttle bus to Maastricht city centre during the daytime
Contact the Travel Broker to book, (01) 833 3921 or email info@travelbroker.ie
Finally what about a little bit of Puccini in Prague
Opera in Prague – Puccini's Madame Butterfly, 5th May 2017, 3 nights, from €749pp
This Prague Opera and Music tour programmes include a panoramic tour of this medieval city with a visit to Prague's historic Castle district.  We also visit Kutna Hora, a medieval town to the east of Prague which developed around silver mining and now a designated a UNESCO world heritage site.  Also included is pre-performance dinner and category one tickets for performance events.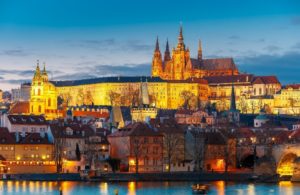 Your tour also includes a production of Mozart's opera "Don Giovanni" at the National Marionette Theatre.  Prague is known for its use of puppetry in its art and "Don Giovanni" has been performed at the intimate National Marionette Theatre since 1991.Here you will experience one of Prague's proudest traditions first-hand. The theatre's tall puppets, dressed in 18th-century costumes, have been enchanting audiences young and old for nearly two decades. The opera is presented using puppets carved from wood and it is a truly unique way to see the amusing "Don Giovanni".
Fly direct from Dublin to Prague for a 3 night stay where you will see Puccini's Madame Butterfly in the National Theatre
http://www.shandontravel.ie/european-city-breaks/holiday/opera-in-prague-puccini-s-madame-butterfly/