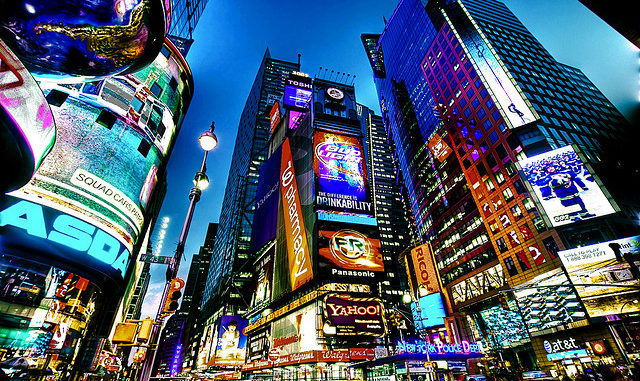 This Travel Tuesday we are looking at shopping trips for a winter break.
Booking a flight independently is a choice for many but with the latest news from Ryanair many passengers want to know where they stand with the new cancellation system that they have put in place so I'm publishing a statement from the Irish Travel Agents Association to clarify. Make sure that you download the apps and get the latest information to see if your flight is going ahead.
Dublin, 16th September 2017  The Irish Travel Agents Association (ITAA) has expressed strong concern over the cancellation of flights by Ryanair at short notice.
Cormac Meehan, President of the ITAA, said, 'Given the dominant position of Ryanair in the Irish aviation market place, this action has caused severe problems for thousands of travellers travelling to and from Ireland. For many, holiday plans have been ruined by this action where the option to change holiday accommodation is not possible or can only be done at a significant cost."
"Ryanair's actions will also have a considerable impact on route schedules internationally where many travellers are dependent on their Ryanair flight to connect to onward international flights. We are calling on Ryanair to publish a full list now of all flights they intend to cancel. The uncertainty of their actions is causing great unease amongst intending travellers."
Meehan continued, "The ITAA condemn this action at such short notice. Ryanair have shown utter disdain on the consumer. We look forward to the response from the Commission for Aviation Regulation."
This will have an impact on many passengers so my advice is to make alternative travel arrangements if your journey is completely necessary. The reason may be to facilitate pilots holidays but in many cases there will be a flight available later that day.
Aer Lingus Seat Sale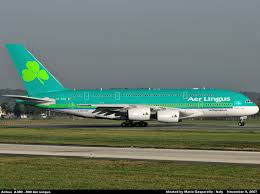 There's a terrific seat sale with Aer Lingus to European destinations running until September 25th for travel between November and February to the following destinations
Dublin Frankfurt from €34.99
Dublin Dusseldorf from €29.99
Dublin Munich from €39.99
Cork Munich from €49.99
Dublin Berlin from €39.99
Dublin Hamburg from €29.99
Dublin Madrid from €39.99
Dublin Malaga from €49.99
Cork Malaga from €59.99
All fares quoted are one-way including taxes and charges.
Sept Sale runs until midnight 25th September for travel from November to February.
What about trying somewhere completely different?
Glasgow for Christmas Shopping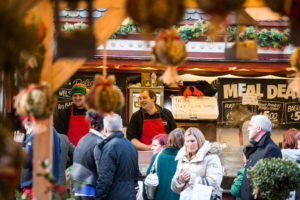 Fly to Glasgow with Aer Lingus for as little as €24.99 each way.
check out https://peoplemakeglasgow.com/
To find out more about what's happening there this Christmas
Check out my post about Christmas Shopping in Glasgow here http://thenoveltraveller.com/glasgow-christmas-cracker-last-minute-shopping
Germany for Christmas Markets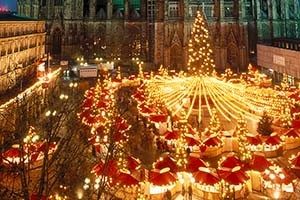 http://www.germany.travel/en/specials/christmas/christmas.html
Beautifully decorated stalls offer handicrafts and gifts, festive baked treats, glühwein and delicious regional specialities. All the while, choirs and brass-bands provide festive musical accompaniment. Throughout Germany, Christmas markets celebrate seasonal customs and traditions in delightful historical settings. Particularly popular with visitors are Nuremberg's Christkindlesmarkt and the Striezelmarkt in Dresden.
Choose from more than 150 of the most beautiful Christmas markets in Germany.
Shandon Travel
021 427 7094 |www.shandontravel.ie
Munich Christmas Markets Package
Hotel: three-star Hotel Schweiz
Price: €265pp
Departure: Multiple departure dates in November & December 2017
Includes: Two-hour guided Christmas Markets tour
Description:
The Schweiz city hotel is located in the tourist centre of Munich, just a few minutes walk from the city centre.
This popular hotel comprises a total of 57 rooms spread over 6 floors. Amongst the facilities count a foyer with a 24-hour reception desk, a lift and a dining room with highchairs for infants.
The rooms each come with a bathroom with a shower or a bathtub, a direct dial telephone, satellite/ cable TV and internet access. Guests may take advantage of the sauna. Breakfast is on offer in the mornings.
There are many shops, a diverse selection of bars and restaurants as well as lively nightlife venues to be found in the vicinity of Hotel Schweiz.
Links to the public transport network can easily be reached on foot, just 300 metres away. Transfer to the airport takes about thirty minutes.
This Christmas Market city break package includes a two-hour guided tour of Munich's Christmas markets. Shop for handicrafts and regional delicacies at several Christmas markets around Munich's Old Town.
Learn about German Christmas traditions and the history of the markets from your guide. Sample lebkuchen, a traditional gingerbread-like cake that's a local holiday favourite.
Price is based on 2 adults sharing and includes:
Return flights and taxes from Dublin
3 nights 3* bed & breakfast accommodation in the Hotel Schweiz
2 hour guided tour of Munich's Christmas Markets
Not included:
Subject to availability. Terms and conditions apply.
ClickandGo.com
(01) 539 7777 | www.ClickandGo.com
4* Berlin for 3 nights from €219pp
4* Berlin Mark Hotel, Berlin
Staff Pack
3 nights room only accommodation
Return Aer Lingus Flights
https://www.clickandgo.com/design-your-own-holiday/details/2017-12-05/3/2::0/RO/DUB/0/2568/125/216?search=all/Berlin/2017-12-05/3/2::0//DUB/0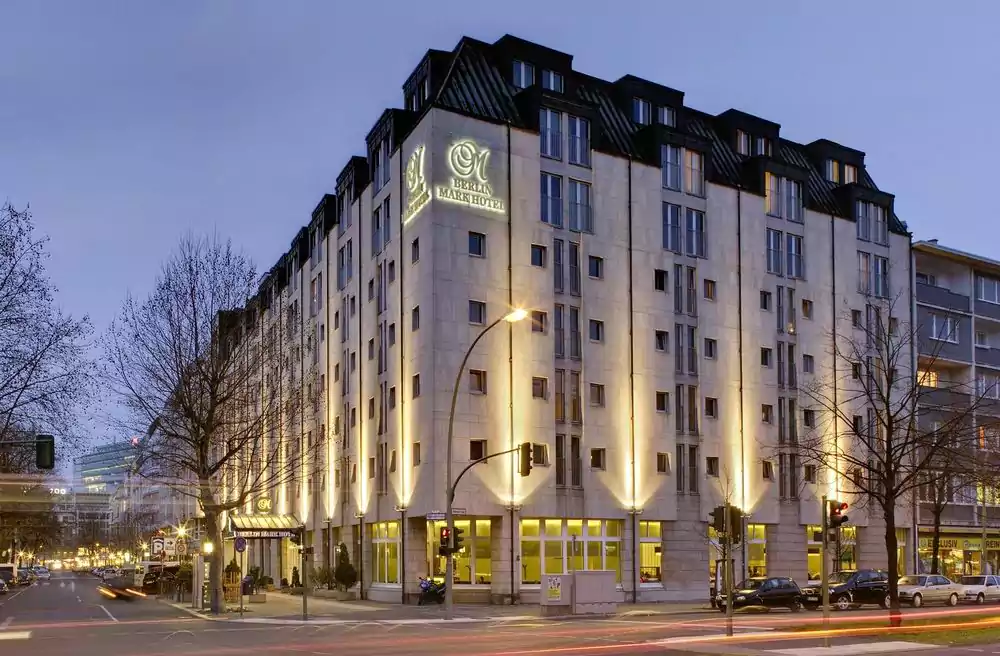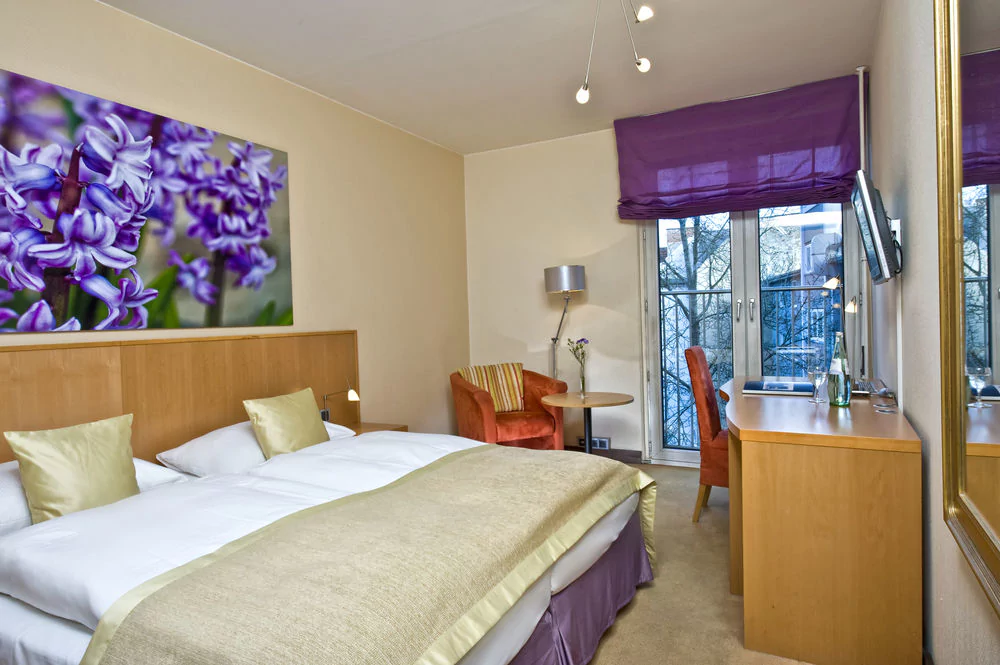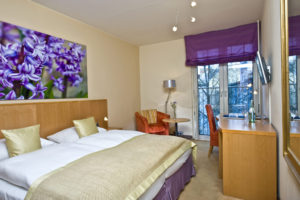 4* Budapest for 3 nights from €199pp
4* Mediterran Hotel, Budapest
3 nights room only accommodation
Return Flights
https://www.clickandgo.com/design-your-own-holiday/details/2017-12-17/3/2::0/RO/DUB/0/780/125/207?search=all/Budapest/2017-12-17/3/2::0//DUB/0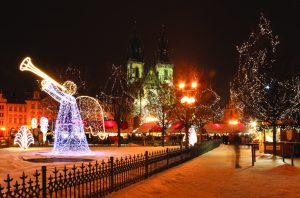 4* Prague for 3 nights from €199pp
4* Theatrino Hotel, Prague
3 nights bed & breakfast accommodation
Return Aer Lingus Flights
https://www.clickandgo.com/design-your-own-holiday/details/2017-12-18/3/2::0/BB/DUB/0/5832/206/202?search=all/Prague/2017-12-18/3/2::0//DUB/0
Every year, the city centre of Cologne is touched by the magic of the festivities in the run-up to Christmas. When the Christmas markets in Cologne open their gates. The aroma of baked apples, cinnamon biscuits and mulled wine will waft through the alleys, and many differently themed Christmas markets will invite people to stroll, shop and explore.
Departing Dublin 4th, 6th or 11th December 2017
3 Nights. €389 pp
Price Includes:
Return Flights Dublin to Cologne with Ryanair
Return Airport/Hotel Transfers
3 nights accommodation in the 4 Star Leonardo Hotel Cologne based on 2 sharing
Breakfast daily
Insiders tour of Cologne
One carry-on bag of 10 kg pp
City tax included
Taxes included
For more information click here http://itaa.ie/2017/09/12/cologne-christmas-markets-tour/
The Dollar has weakened so it's a good time to go stateside – with some terrific fares from Norwegian there has never been a better time
4* city break to New York from €499pp in February 2018 
From €499pp for the 4* Wyndham New Yorker Hotel. Price is per person based on 2 adults sharing for travel in February 2018.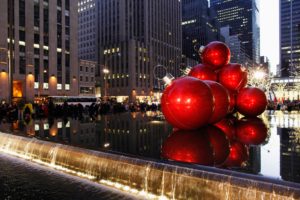 Price includes:
3 nights in the 4* Wyndham New Yorker Hotel, New York
Standard room on a room only basis
Direct Return Aer Lingus flights from Dublin to New York
2 checked-in bags
Airport taxes & charges
If you are lucky and have relatives living in New York and you are looking for just a fare then there really is incredible value this side of Christmas with Norwegian Airlines
–          From Cork airport, Norwegian offers 3 weekly flights (Tuesdays, Thursdays and Saturdays) to Providence-Boston (TF Green Airport) offering simple and affordable connections to the Boston and greater New England areas
Flights from Cork are available from €119 one-way, €210 return
–          From Shannon airport, Norwegian offers 2 weekly flights (Wed, Sun) to Stewart International Airport in New York, and 2 weekly flights (Mon, Fri) to Providence-Boston
Flights from Shannon are available from €129 one-way, €230 return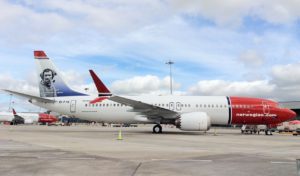 –          From Dublin airport, Norwegian offers daily flights to Stewart International Airport in New York, and 5 weekly flights (Mon, Wed, Thurs, Fri, Sun) to Providence-Boston
Flights from Dublin are available from €129 one-way, €230 return
–          From Belfast International Airport, Norwegian offers 3-weekly flights (Tue, Thu, Sat) to Stewart International Airport in New York
Flights from Dublin are available from £125 one-way, £230 return
–          Flights are available to book at www.norwegian.com/ie  
Why not spoil yourself in New York with a stay at a https://www.kimptonhotels.com/
Get a room at The Muse for $389 pn during the shopping season!
The Muse Hotel, located in the heart of the theatre district and Times Square, in the city that never sleeps, your guests will be in the center of it all.  Feel like a star in our newly renovated guest rooms that offer a stylish décor and glamorous bath amenities by Atelier Bloem.
Times Square shopping includes stores such as the Disney Store, The Gap, American Eagle, Mac, Forever 21, H&M, Any Taylor Loft, Express, Sephora, Swatch
One Block away is Rockefeller Center more shopping at stores that include Banana Republic, Bose, Anthropologie, Anne Fontaine, Brookstone, Cole Haan, J Crew, L'Occitane, Lego, Michael Kors, The Nintendo Store, Swarovski
Two Blocks away you can shop on the famed 5th Avenue with Sak's Fifth Avenue, Louis Vuitton, Gucci, Bergdof Goodman, Cartier, Hendri Bendel, Tiffany, Valentino, Kate Spade & BCBG just to mention a few.
A few must see Holiday Windows include: Sak's 5th Avenue, Bergdorf Goodman & Macy's