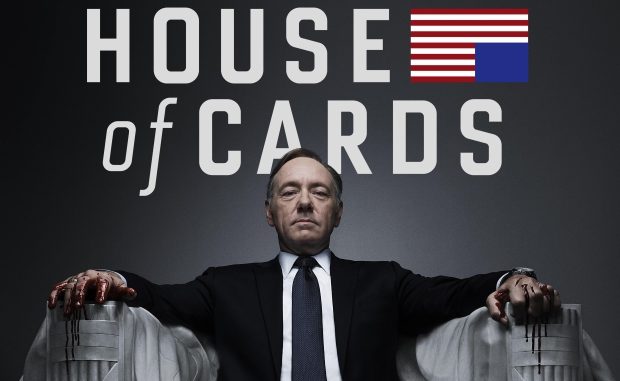 This week we are taking a look at TV series and ways that you can enjoy walking in the footsteps of your favourite characters. I'm kicking off with a very popular tour which has places left for January departure to the UK.
When I started watching Emmerdale, it was called Emmerdale Farm and it was my father's favourite soap. He used to say it was the best bit of fresh air that he got all day. (Which wasn't true of course as he had two border collies) But it did appeal to him for it's rural background and it will resonate with those that want to experience the Yorkshire Dales first hand.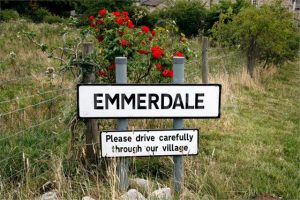 A drive through the Penines will take you to Bronte country – with stunning scenery that will make you feel as if you are driving through the opening credits of Emmerdale. The coach will take you to Otley near Leeds which is the fictional town of Hotton in the soap and you might get lucky and spot a Dingle heading in for a pint.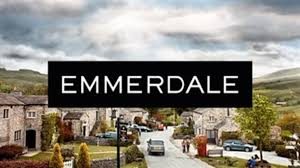 Then it's on to the 'Emmerdale village' where you can see the inn that was once used as The Woolpack. The church where Jack Sugden was married is still there and if you take a trip to the post office, Emmerdale memorabilia is available to buy. Our Midday Girl, Eleanor Hutch took a trip there and you can read all about her visit on the evoke website. Read about Eleanor's trip here evoke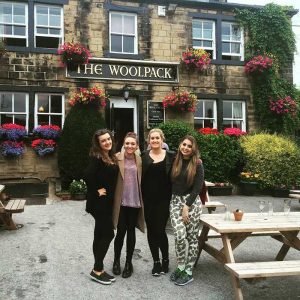 The Emmerdale Experience
Ex Cork & Dublin
Itinerary 20th – 22nd January
| | | |
| --- | --- | --- |
| From: | Pick up point | Time |
| Galway | Go Bus Coach Station | 03.45 |
Transfers from Galway are direct to Dublin with Go Bus. There are no pick ups along the way.
But there are from these towns
Ex Wexford
04.45hrs            Depart from Wexford [North Station, Redmond Square
05.05hrs            Pick-up in Enniscorthy [Supervalue, Abbey Square]
05.25hrs            Pick-up in Gorey [at the hospital]
05.45hrs            Pick-up at the Beehive pub
Ex Limerick
03.40hrs            Depart from Limerick [The South Court Hotel]
04.00hrs            Birdhill, Jct 27 M7 Applegreen Services
04.30hrs            Moneygall, Jct 23 M7 Barack Obama Plaza
05.15hrs            Pick-up at The Maldron Midway Hotel, Portlaoise
05.50hrs            Pick-up Naas (Courthouse)
Ex Letterkenny
03.15hrs            Depart from Letterkenny [Opposite bus station]
03.35hrs            Pick-up in Lifford [at the bus station]
04.40hrs            Pick-up in Monaghan at the Diamond
05.30hrs            Pick-up in Dundalk at the Crowne Plaza Hotel
06.00hrs            Pick-up in Drogheda @ Woodies DIY off Jct 10 M1
Please transfer to the Celtic Horizon Tours coach at the North Wall.
Benidorm
Did you watch Benidorm?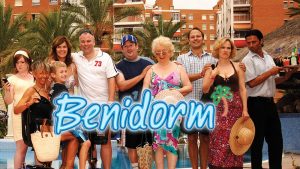 I'm not an expert on this series but it was hugely popular and I did switch on a couple of times. I do recall it was very funny and Spain is always popular with the Irish Holiday maker. This year a wacking great 1.4 million of us travelled there. To see what is on and the best time to go there to catch festivals and other events take a look at the Spanish Tourist Board Website http://www.spain.info/en_IE/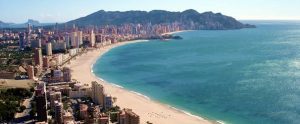 If you are thinking of exploring this lively town then The English Square is great at night, with many lively night clubs and bars including Chaplin's Disco Dancing Nightclub, Broadway Cabaret, Zodiac Show Time Bar, Beachcomber, Hippodrome, Bahamas Disco Pub, Champions, Cafe Benidorm,  Sinatra's Disco, Sol Pelicanos, Neptune's Bar, Heartbreak Bar, Morgan's tavern Pub.
The Old Quarter of Benidorm separates the two Benidorm beaches, Playa Poniente and Playa Levante. There are many boat trips available from Benidorm harbour. As for outdoor sports and adventure in Benidorm; holidaymakers can experience the fun of going on 4WD drives, jeep safari, routes by moonlight & sunset cruises, trips on the Guadalest reservoir in solar-powered boats, VIP cruises and parties in the Benidorm bay, bike rides, forest rides on mountain bikes, sailing catamaran trips, jet-ski rides, canoeing, abseiling, climbing, diving, archery, paintball, Nordic walking and mountain hikes, hang gliding, horseback riding, karting and Benidorm enjoys two great golf courses (The Villaitana Levante (72 par) and Poniente (62 par) courses).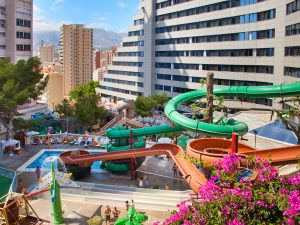 Direct flights, Dublin to Alicante (1 piece of hand luggage), Aer Lingus – Ryanair Transfers, airport to hotel (approx 45 minutes),
Staying in selected hotels or self catering accommodation.
6th November: 5 nights in the Magic Cristal Park Hotel
Or the Magic Aqua Rock Gardens on a half board basis from €299 pp based on two sharing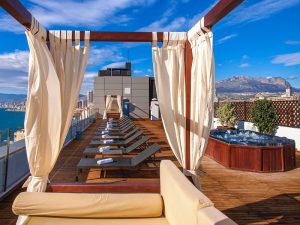 4th May:   Family 2 Adults and + 2 Children (children 12 years & under)
7 nights in the Magic Cristal Park Hotel on an All Inclusive basis from €1260 per family
http://en.hotelmagiccristalpark.com/services/
FULL DETAILS 
From Cassidy Travel, HOLIDAY HOTLINE 0818 332 500
WEBSITE    www.cassidytravel.ie
7 nights in a 3* seafront hotel in Benidorm – close to shops, restaurants and lively bars –  on a Bed & Breakfast basis, including return flights from Dublin with Aer Lingus and shuttle transfers works out at €525 per person.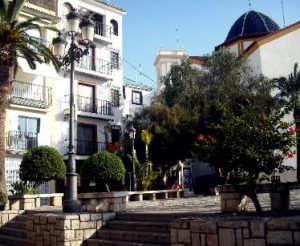 If you want to upgrade to a 4* hotel  in Benidorm but with more frills, such as a children's water park and health and beauty spa, the price is €632 per person.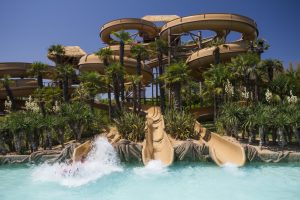 This deal is from TravelBroker and the Itaa
Miami Vice
Were you a fan of Miami Vice in the 90's? Well you can get there for less after next April with Wow Air, and why not make it a two-centre holiday and stop off in Reykjavik on the way for a couple of days. The Icelandic capital is very on trend at the moment and I'll be reporting after my trip with WOW in November!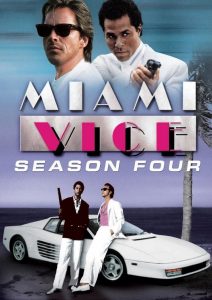 Icelandic airline to offer low-cost transatlantic fares from €139* one way to Miami, via Reykjavik Iceland 
Beginning in April, flights will operate three times a week
Eighth U.S. destination to be connected to Ireland via Iceland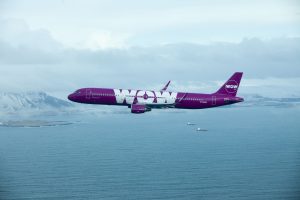 WOW air, Iceland's low-cost airline, today announced fares from Dublin Airport to Miami, via Reykjavik Iceland, for as low as €139* one way for Irish passengers. This is the eighth U.S. destination to be connected to Ireland via Iceland since WOW air's inaugural flight from Ireland in June 2015.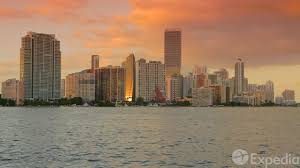 The airline will begin flying to the sunny southeast of Florida in time for summer 2017, with inaugural flights to Miami beginning in April.
Flights will operate to Miami International Airport, via Reykjavik Iceland, three days a week on Monday, Wednesday and Friday.
WOW air's expansion to Miami follows the successful launch of transatlantic services from Dublin, via Reykjavik, to Boston, Washington, D.C, Montréal and Toronto in 2015 and to Los Angeles and San Francisco in January 2016, with the addition of the New York service to begin in November 2016. Get to their website here https://wowair.ie/
If you do plan to visit Miami then the Biltmore Hotel is a really special hotel that will have you feeling like a star in a movie set.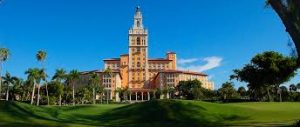 I also recommend the Kimptons for location and hip luxury. https://www.kimptonhotels.com/stay/epic-hotel-miami-fl All you need is Crocket and Tubs calling by!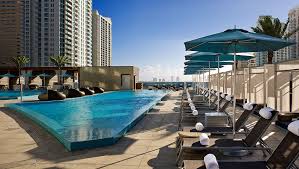 House of Cards: Washington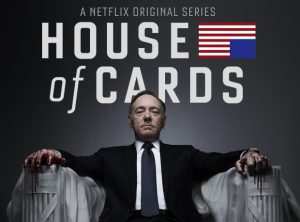 If, like me, you can't wait for the new season of House of Cards, then why not get your power fix with a trip to Washington?  Although most of this series was filmed in Baltimore all the scenes in the opening clips are of the United States Capital and it is one of the most beautiful cities that I have visited. I took my son there and enjoyed the free entry into all the museums.

The city is so clean you could eat your dinner on the pavement and there is always something going on.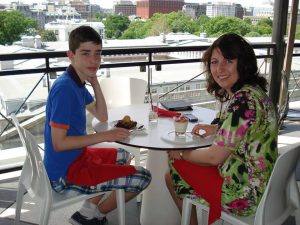 The White House is a little smaller than we expected but we had a most memorable lunch in the rooftop of the W Hotel that we will always treasure.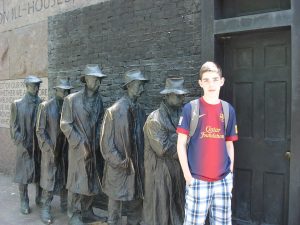 A walk through the president's memorials is better than any history lesson. We took the Bike and Roll Tour which brought us through all the main sites from Washington Obelisk, to Lincoln's memorial and the Mall. We particularly enjoyed the FDR monument which is one of the most interactive and interesting due to the president's pivotal time in America's history. Most of the population didn't realise that he spent much of his presidency in Wheelchair and his wife, Eleanor, was an important contributor to his policy making. Which is probably not too unlike the Underwoods in House of Cards but in a less inspirational vein!

I've a great value deal from Tour America to Washington in March
Click here for the latest deals https://www.touramerica.ie/
Washington
fr€699 per person
Direct flight with Aer Lingus Dublin –
Washington
3 Nights The Embassy Row Hotel
Based on 4 sharing
Date of departure:
23.03.17
Our Ref: 522722
Tour America                              Tour America
62/63 Middle Abbey Street    
31 Parnell Place
Dublin, Ireland                        Cork Ireland
Tel: (353) 1 817 3500              Tel: (353) 21 2429222
The Vikings: Ireland's Ancient East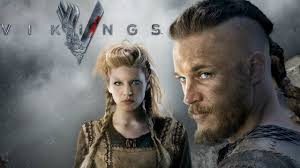 We are finishing up with  a trip to the new must visit trail of The Vikings which is also part of Ireland's Ancient East. Set amongst the spectacular scenery of Wicklow, the Garden of Ireland, you would be forgiven for thinking that you were on a Norwegian Fjord. John Boorman used the stunning Powerscourt Waterfall and nearby lakes in his movie Excalibur which is one of my all time favourites.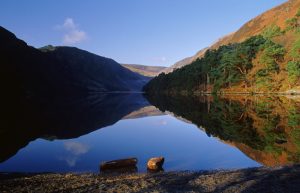 There are so many lovely places to stay in Wicklow and the Blue Book has some really nice hotels with fabulous food. One of my favourites is Hunter's Hotel which oozes charm and where I enjoyed a romantic weekend with my husband a couple off years ago. I remember the meal was especially good.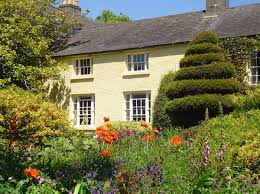 Hunters Hotel, Co. Wicklow
Description: Hunter's Hotel, Wicklow, Ireland's oldest coaching inn, is located 45 minutes by car from Dublin and 90 minutes from the ferry at Rosslare. The hotel has been operated by the Hunter/Gelletlie family since 1825. Hunter's Hotel is situated just 5 minutes from Mount Usher Gardens, one of Ireland's most celebrated gardens. Enjoy one nights' Bed & Breakfast with Table D'hôte Dinner from €95.00 per person sharing. Valid to: 31.12.2017 From: €95.00 per person sharing,
For more information, please see www.irelandsbluebook.com or contact Hunters Hotel directly on 040 440106
The real viking trail follows Ireland's Ancient East you can find inspiration on the website here http://www.irelandsancienteast.com/
Also part of Ireland's Ancient East is the Boyne Valley and I just had to mention these beautiful award winning cottages at Bettystown in Co Meath.  Thatcher's Rest was voted  'Best Holiday Home in Europe Award 2016'Voted 'Best Beach House in Europe' by the European Holiday Home Association (ehha.eu)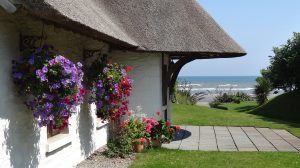 Liz and Roger Pickett operate a 3 night minimum rental in all of our cottages. Thatcher's Rest Cottage 5 Star Award Winning cottage, providing accommodation for 6,  is €1260 all inclusive for a 3 nights stay or €2940 for a weeks stay which again is all inclusive.  Rose Cottage also a 5 Star cottage is available at a special low occupancy rate for 2 at €545 all inclusive for 3 nights and €1275 for a weeks rental. For more information  web:     www.cottages-ireland.com tel:        00353 4198 28104 email:   info@cottages-ireland.com
Finally, on Ireland's Ancient East the beautiful Dunboyne Castle Hotel has some nice offers for  a midweek retreat
Package
Stay & Dine Package for 2 sharing
Stay on this amazing special offer and enjoy overnight accommodation for 2 sharing in a deluxe room, 3 course Table d'hote Dinner menu in the award winning Ivy Restaurant followed by a Full Irish Breakfast the following morning.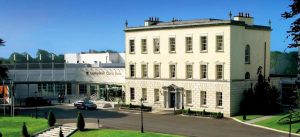 Package includes:
• Overnight accommodation in a deluxe room
• 3 course Table d'hote Dinner menu in the award winning Ivy Restaurant
• Full Irish Breakfast the following morning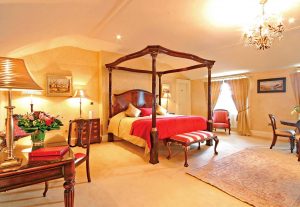 With Prices From € 179.00 per couple midweek and € 199.00 per couple weekends you can really enjoy a relaxing break in luxury.
Go on…spoil yourself!