Aberdeen
This week The Novel Traveller is searching out the best shopping to make your Euro go further and see somewhere exciting and new in the process. With the countdown to Christmas edging ever closer I went across the pond with Aer Lingus Regional on their new route to Scotland. Aberdeen is to Scotland as Galway is to Ireland, a university town with unique shops, pubs and surroundings.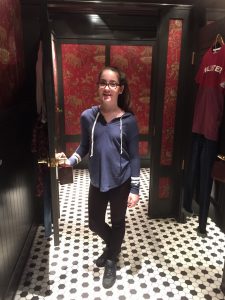 My Daughter Nicole, who I also refer to as The Novel Shopper, took a note of prices as we went through Dublin Airport to see if there really are savings to be made with the weak pound.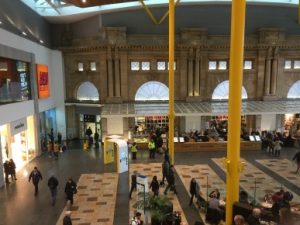 She loves Benefit and Mac makeup and here we didn't see a big difference on high street prices however we did see a 20% saving at Aberdeen airport on our return flight. Clothes however are a different matter and we did find savings on our first purchase at Superdry. Nicole purchased a double zip pop jacket which retails in Dundrum at €89 and we bought it for £69 at the Union Square Shopping Centre in the middle of Aberdeen – making a saving of about €15. We had a similar hit at the Hollister shop where she found a great top for €31 which retails for €35.
The superskinny jeans are €49 in Dublin but £39 in Aberdeen It's a small saving but a saving nonetheless. The real benefits are to be had in the bars. Alcohol in the UK is much cheaper and now there is reason to go for a hen or stag party.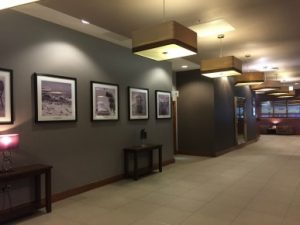 We stayed at the Jury's Hotel which is situated beside the main train station and shopping centre and a great location for Union Street. All roads seem to lead there and the quaint Belmont Street is home to a great find The Rye and Soda restaurant which boasts an incredible Gin Bar. On the waiters recommendation I opted for the Isle of Harris gin and it was served with a sprig of heather – I was impressed.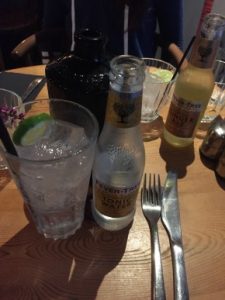 From this location a host of bar, some in converted churches are dotted around the streets and the revelry was good natured when I passed by at 10.30pm after our night at the Scottish Ballet in His Majesty's Theatre.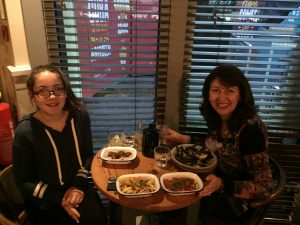 Check out this website for a delicious meal if you are staying Aberdeen http://www.ryeandsoda.com/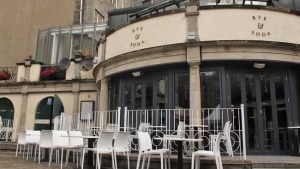 I opted for the muscles and they were yummy – I had to fight off the Novel Shopper from taking them off my plate.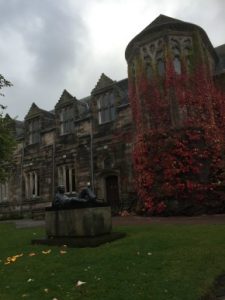 Next day we took a trip around old Aberdeen and home to Kings College and the cobble-lined streets with artisan pubs and coffee shops. This is one of the nicest parts of the town and the Granite slate is found dotted all over the city – Aberdeen has earned its title The Silver City because of the beautiful Granite. Nowhere is this more apparent than standing outside Marischal College where a statue of Robert the Bruce stood proudly with a traffic cone on his head. "That was put there by a student," the taxi driver said as we drove into Union Street. The student vibe mixed with a declining oil industry suggests that Aberdeen is a city in transition.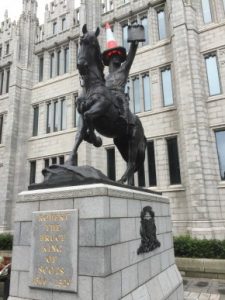 As the city becomes less a base for riggers, a rise in tourism is looking hopeful. An Oktoberfest and comedy festival were just two events on in Aberdeen in October and we thoroughly enjoyed the more cultured option of the European premier of Scottish Ballet's new season production. Would we return to Aberdeen? I'm not a shopper but yes I would, however next time I'd prefer to hire a car and get to see some of the local scenery which the Royal family has enjoyed for centuries in nearby Balmoral. As for the Novel shopper, she gave Aberdeen a huge thumbs up and said the Primark on Union Street was even better than Penny's in Dublin, well I can't beat that!
We flew with Aer Lingus Regional www.aerlingus.com from Dublin to Aberdeen Daily flights start from €19.99 one way
We stayed at https://www.jurysinns.com/hotels/aberdeen prices start from £62 for a double room
London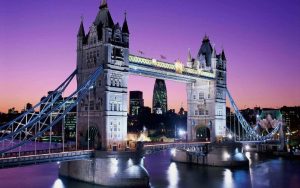 If you fancy bagging a bargain in the UK capital before Christmas I've some great deals from the www.itaa.ie for these agents
Travelpaths.ie
http://www.travelpaths.ie/
**************
London, West End Area : 25th – 28th November 
Dublin – London Heathrow 06:30 – 08:05
London Heathrow – Dublin 19:45 – 21:00
3* Bloomsbury Park – Twin Room B&B – €360pp
4* Holiday Inn Camden Lock – Standard Room RO – €342pp
4* Thistle Euston – Twin Standard RO (Non Refundable Room) – €376pp
SuperBreak.ie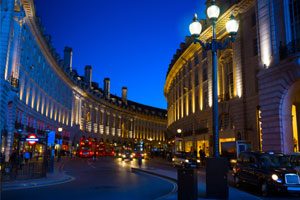 London Shopping Trip ( Christmas Shopping)
http://ie.superbreak.com/london.htm
Sunday 11th December 2016
3 * Royal National Hotel, Russel Square
2 Nights B&B with Dinner on 1st Night.
Flights from Dublin to Gatwick
Out 0630/0810
Return 1920/20450
Includes 1 checked in bag for all your Shopping
Free VIP Guest entry to Top West End Clubs
From €194.90 pp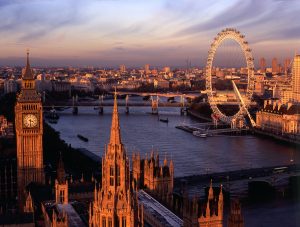 New York
It would be impossible to talk about shopping and not mention New York. it has to be the mecca for shopping and even with the strong dollar a bargain will always be found. If you want to have maximum attack then the outlet malls might be your best bet. I love shopping in SoHo as you will find trendier boutiques and alternative options – it's also where the best bag shopping can be found in Chinatown. do look out for sales with 70% off. Stores like Century 21 are ever popular even though we are used to designer saving in Irish stores now. Shoes are great for saving and I always recommend bringing a cut out shoe shape if you are buying for a member of the family that isn't with you. Shoe sized and dress sizes are very different in the USA so check them out first before buying.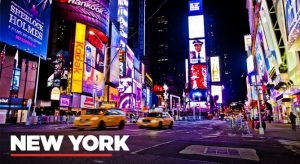 I've got a terrific deal with Tour America if you feel the Manhattan skyline calling.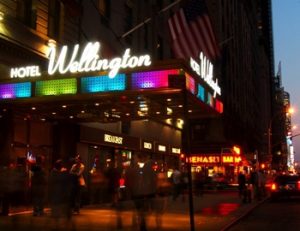 Tour America                              Tour America
62/63 Middle Abbey Street      
31 Parnell Place
Dublin, Ireland                         Cork Ireland
Tel: (353) 1 817 3500             Tel: (353) 21 2429222
New York fr€499 per person
Return flights with 
United
 Airlines, all taxes and charges
3 nights accommodation The Wellington New York
Based on 4 adults sharing
Date of departure: 
02 Feb 2017
Our ref: 522890
If you are travelling anywhere stateside then look up the Premium Outlets Site to see where the nearest mall is to your location
Shandon Travel
NEW YORK FASHION WEEK OFFER
9th February, 2017
4 nights in 3* Belvedere Hotel
from only €589 per person from Shannon
Milan
Italy has the best handbag shopping in the world. I love Rome and over the years have picked up trendy unique bags and most have matching purses. Shops like Carpisa are very different to big brands you will find in Ireland and they are really reasonable. Start off in the Via della Spiga and Via Manzoni to find D&G, Armani and Prada. One of the oldest shopping malls in the world is also on the must see list the Galleria Vittorio Emanuele II with luxurious architecture and Italian style. With great design this whole mall is something to look at. On Corso di Porta Ticinese  smaller and more alternative boutiques are de rigeur. Doesn't matter what you're looking for, there is no better place to find it than here! If you want some real culture check out Leonardo Da Vinci's last supper at The Dominican Convent but it's best to book beforehand so click here if you are planning to visit http://www.milan-museum.com/leonardo-last-supper-cenacolo.php.
There is a seat sale with Aer Lingus and Ryaniar at the moment but I think the best value can be had by booking with some of these travel agents.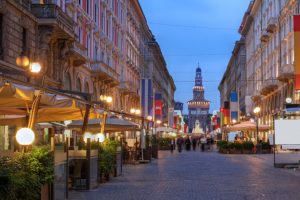 Madrid
The Spanish Capital is one of the loveliest cities in Spain and while most of us have been to the Spanish coasts the Capital has to be seen to experience the heart of real Spain. Stay anywhere close to the Gran Via and you can walk you way around this beautiful city
Shopping in Madrid is heaven – not to mention the food. I've some great deals there this winter from www.itaa.ie
Good to know:
 Opening times: most of the shops and shopping centers are open from 10.00 (10am) to 20.30 (8:30pm) or 21.30 hours (9:30pm). Traditional shops open from 10.00 (10am) to 14.00 hours (2pm) and from 16.30(4:30pm) to 20.30 hours (8:30pm)
 Sales: the winter sales generally begin in the second week of January and last until the end of February and the summer sales begin on 1st July and last until the end of August.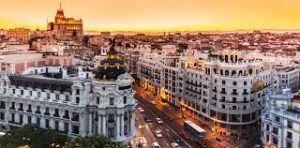 Travelpaths.ie
Madrid, Gran Via/Sol Area: 15th – 18th November 
Dublin – Madrid 06:25 – 10:00
Madrid – Dublin 21:30 – 23:10
3* Principe Pio – Twin Room RO – €200pp
4* Hotel Petit Palace Plaza Del Carmen – Double Inside Room RO – €233pp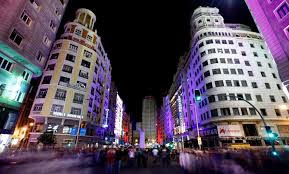 Arrow Tours
Madrid Shopping Trip
Enjoy a 2 night shopping break in Madrid for €144 per person sharing.
Travelling out on the 24th November and returning on the 26th November.
Price Includes : Return flights from Dublin, taxes, 10 Kg Hand Luggage plus
Accommodation in a Double room Bed and Breakfast
All Offer are subject to availability at time of booking.
Call us on 041 9831177  to Book or check out our website Arrowtours.ie
Flight Details
Dublin to Madrid   24th November  13:20 – 17:00
Madrid to Dublin   26th November  20:40 – 22:20
Hotel Details
Hotel Puerta de Toledo, Standard Double Room, B+B
Shopping is all very well But there is nothing more precious than making memories and spending time with those that we love. So if you have a shopaholic in your family this may well be the perfect way to do both!
Novel Travelling and Shopping!
Michelle x