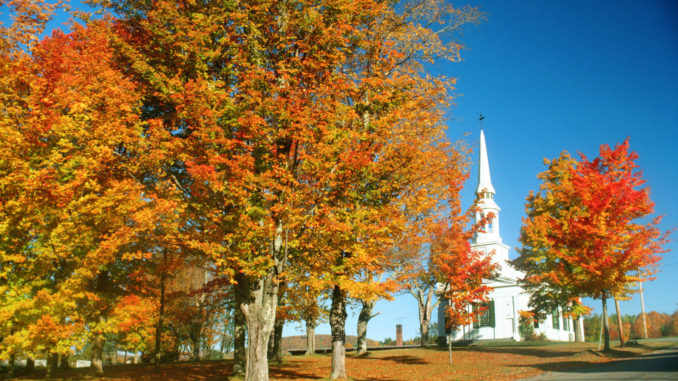 There's a nip in the air as the season of mists and mellow fruitfulness approaches. It's a good time to plan a Halloween or mid-term Break now that the kids have gone back to school. I've found a mix of breaks abroad and at home to give you something to look forward to as the nights draw in and the central heating gets turned back on.
Kicking off this week is a lovely tour of the perfect place to spent Halloween, New England. This 9 night tour with The Travel Department takes in the best of this stunning landscape. If you'd like more information about this lovely region see www.massvacation.com
New England in the Fall – 9 Nights – B&B
New England is truly one of the most picturesque and stunning places in the world to visit in the autumn months.  Over 7 full touring days, this holiday takes you on a journey along some of the most incredible coastal roads, through breath-taking mountains and into picturesque towns and villages.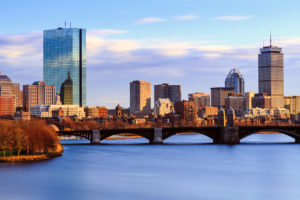 You will explore the bustling metropolis of Boston; enjoy the kaleidoscope of stunning colours in the White Mountains, Southern New Hampshire and The Berkshires; and soak in the stunning coastal scenery of Rhode Island and Cape Cod.
Staying in centrally located, hand-picked hotels, you will be accompanied throughout your 9-night holiday by your guide who will share their local knowledge and show you the best places to eat, shop, sightsee and relax, all set against the backdrop of falling Autumn leaves and stunning colonial architecture.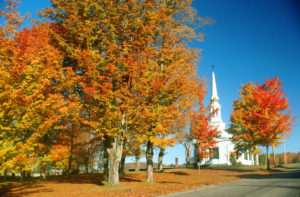 Prices starting from €2499pp including 9 nights' B&B hotel accommodation, return flights from Dublin, transfers and all taxes & charges, with flights departing on the 2nd of October 2018.
For more information on New England click here,
 Where better to get geared up for Halloween than the home of Dracula?
Transylvania Photography Holiday – 4 Night Holiday – B&B
The largest of the Balkan nations, Romania is a land of stunning mountain scenery, unspoiled countryside and historic towns, making it a fantastic holiday destination for anyone looking to develop their street, landscape and documentary photography skills.
Based in the charming, historic town of Brasov for four nights, you will have the opportunity to photograph the remarkable landscapes of the Transylvania region as you travel high into the Carpathian Mountains, taking in impressive vistas and lake views. You will also visit the picturesque medieval town of Viscri, famous for its traditional houses and Saxon fortified church, and Sighisoara, with its impeccably preserved hilltop citadel. Of course, no stay in Transylvania would be complete without a visit to the imposing fortress of Dracula's Castle.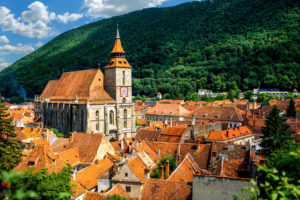 This tour is provided in association with Dublin Photography School and is suitable for anyone seeking to develop their digital photography skills, from beginners to those more advanced. Stewart Kenny, an award winning fine art landscape photographer plus an additional tutor from Dublin Photography School will accompany the group, offering tutorials, demonstrations, photography tips as well as unique and spectacular photographic opportunities.
Prices start from €699pp for 4 nights including return flights from Dublin, B&B hotel accommodation, transfers, excursions, taxes & charges, expert local guides and tutors from Dublin Photography School, with flight departing 11thOctober 2017.
For more information click here,
I've some deals for our viewers living in the south of the country. The autumn can be a really nice time of year in the Algarve and Andalucia where it's not too hot but still warm from the summer. Travel Fox have the following offers for anyone looking to fly out of Cork
Travelfox.ie
021 4976293 | www.travelfox.ie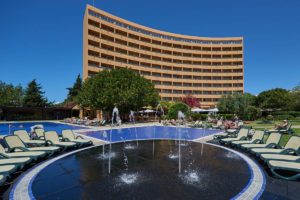 Golf package **** 28th Oct – Cork – Portugal –7 nights – Hotel Dom Pedro Vilamoura bed and breakfast including 2 rounds of golf – €699 per person
www.dompedro.com/Principal/Hoteis/Portugal-Algarve/Dom-Pedro-Vilamoura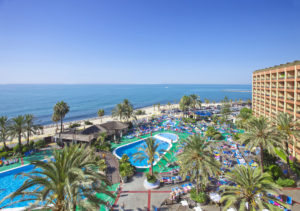 Late Sunshine for Family ****** Sunset Beach Club – 2 adults and 2 Children – 29th Oct Ex Cork – 7nights – from  €1499.00 including flights, and transfers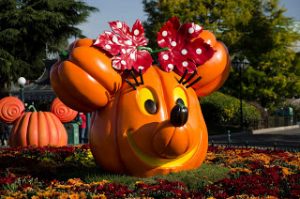 If you want to be thrilled and scared then there is nowhere like Disneyland Paris and I've a deal from Click and Go for all the family.
4* Disneyland Paris from €999 per family
4* Vienna House Magic Circus at Disneyland Paris Hotel ¦ Room Only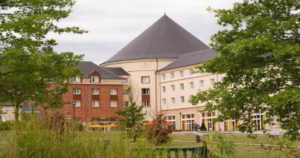 Vienna House Magic Circus at Disneyland Paris
This elegant hotel is excellently located east of Paris, just a few minutes from the famous theme parks of the Disneyland Resort. The hotel features a beauty and wellness centre, conference facilities, a restaurant and a bar. It offers a complimentary shuttle service to the Disneyland Paris Parks, Disney Village and the Marne-la-Vallée Chessy RER/TGV/Eurostar station.
Based on 2 adults and 2 children sharing
Includes flights /3 nights' accommodation
Tickets are extra – 4 Day Hopper Ticket: Adult (12+) €199pp and Kids (Under 12) €159pp
https://www.clickandgo.com/design-your-own-holiday/details/2017-11-02/3/2:10,10:0/RO/DUB/0/7863/12132/1005?search=all/Paris_Disneyland/2017-11-02/3/2:10,10:0//DUB/0
If you want a mixture of Sunshine and Theme parks then Portaventura is probably for you.
I've these offers from Cassidy Travel
Cassidy Travel
01 873 5000 | www.cassidytravel.com
HALLOWEEN BREAKS – PortAventura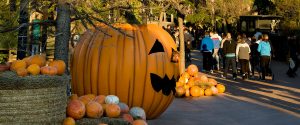 EL PASO HOTEL
29 OCT, 3 NIGHTS
BED & BREAKFAST
2 ADULTS 1 CHILD
Fr €1159
HOTEL CARIBE
29 OCT, 3 NIGHTS
BED & BREAKFAST
2 ADULTS 1 CHILD
Fr €1199
GOLD RIVER HOTEL
29 OCT, 3 NIGHTS
BED & BREAKFAST
2 ADULTS 1 CHILD
Fr €1209
*Prices per family & include 3 nights accommodation, 3 day park passes, flights into Reus from Dublin & transfers. Prices correct at time of print. T&Cs apply.
Halloween Breaks closer to home
Radisson Boo!! Fancy a trip to Dublin? Radisson Blu Royal Hotel, Dublin teams up with Dublin Bus Ghostbus Tour to offer a spooky city break this Halloween
For a truly terrifying city break this Halloween, keep it in the city with a visit to Radisson Blu Royal Hotel, Dublin, where you can embrace your inner ghoul with a trip on the Ghostbus Tour and an overnight stay in the chic and stylish city centre hotel.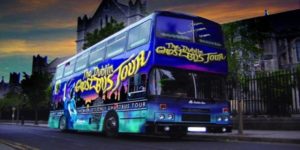 Check in and get ready for some fun as you board the Ghostbus from Dublin Bus HQ on O'Connell street, a short 15 minute walk from the hotel and embark on Dublin's famous tour of terror where you will be transported into a world of ghostly happenings, comedy horror and terrifying histories including a visit to St. Kevin's Graveyard, the Medieval Vaults at Dublin Castle and discover Dracula's Dublin origins. Return to the hotel's funky Sure Bar for a selection of bewitching brews to calm those nerves following the tour or if you're feeling peckish, V'nV Restaurant at Radisson Blu Royal Hotel offers a selection of delicious and seasonal dishes from Executive Head Chef, Tommy Butler.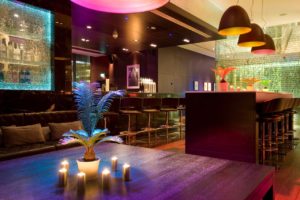 Valid from 23rd – 31st October the Radisson Boo! package from Radisson Blu Royal Hotel, Dublin starts at €200 for two people sharing including Ghostbus tickets (subject to availability) and one Halloween cocktail each.
www.radissonblu.com/royalhotel-dublin.
Halloween Camp at Fota Island Resort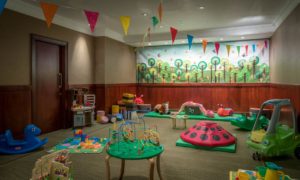 Fota Island Resort have plenty to keep the whole family entertained this midterm. The Halloween Camp will run from Monday 30th October to Friday 3rd November 2017, with a wide variety of fun and ghoulish goings on to keep the little ones entertained.
Young campers can look forward to a 'Rest in Pizza' making competition, a Monster Tea Party, face painting, spooky arts and crafts and Halloween themed games during day camp. (10am to 2.30pm Monday to Friday). A range of indoor games such as Halloween Charades, Monster Freeze Dance and Musical Pumpkins, followed by a kids' movie favourite can be enjoyed at the evening camp. As a special 'trick or treat' on Halloween night there will be a 'Mad Scientist' Halloween Party with a Halloween themed buffet. The 'Mad Scientist' Party will be hosted by qualified Physicist Professor Baloney. His wacky experiments are suitable for all ages with plenty of fun and laughs guaranteed, followed by a spooky Halloween disco and party games hosted by the Kids Camp staff.
Fota Island Resort's Halloween Camps are available to book. Prices for guests staying at the resort are from €10 per child for day camp and €15 per child for evening camp with buffet or €10 for evening camp without buffet. An overnight stay with breakfast for two adults and two children is available from €250.
For details or bookings contact Fota Island Resort on 021 488 3700 or info@fotaisland.ie or visit www.fotaisland.ie
Embark on a spooktacular Halloween Holiday at Delphi Resort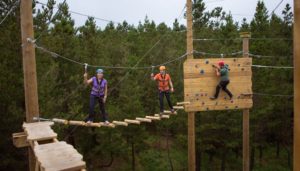 This October midterm, pack up your family for a spooktacular trip to Delphi Resort and create unforgettable memories that will last forever.  With 4-star hotel accommodation, a tranquil spa and excellent food, try Delphi Resort's incredible three-night family 'Halloween Holiday' package. Especially designed to cater for families of all ages and sizes.
A 'Halloween Holiday' at Delphi Resort is guaranteed to please the bravest of them all with plenty of fearful family fun and Halloween themed activities including the 'Forest of Fear,' 'The Dungeons of Doom' and up to twenty family friendly activities to choose from, there are adventures that all the family can enjoy together. Family activities are suitable for kids from as young as four years right up to those sometimes difficult to please teenagers! There is also a range of 'fun for the little ones' activities, designed to keep three to seven year-olds occupied including a Kids Little Monster Club each morning and Movie Nights each evening. Parents can join the kids on their daily activities or leave them in the expert hands of Delphi staff while you relax, maybe even visit the Delphi Spa for some time to yourself with one-hour complimentary access included as part of the package!
There are a variety of accommodation options from Family Rooms to luxury suites in the 4-star hotel with prices starting from €489 for a family of 4 in the 4* hotel for a 3-night package. Early bird discounts apply, find out more visit www.delphiresort.com call +353 95 42208 or email bookings@delphiresort.com.
Halloween at Tayto Park
20th October – 5th November
Bookings Opening Soon!
If you are looking for a great day out this year we have a selection of terrifying events here at Tayto Park, suitable for trick or treaters of all ages.
Morbid Manor (Night Time Event) – Confront the Darkness Ages 14+
An old manor stands abandoned… people fear this place, they fear what they may find inside, for a history of violence runs through its blood stained walls. Rumour has it that people have disappeared inside its walls. The stories of its past speak of pure evil, hidden rooms and murder. It is a place of death and once you step inside, there is nooooo escape!
And watch out, the carnival is in back town! Lock your doors. Hide your children. Nobody is safe, for when the sun goes down, the freaks come out to play!
For just €30 per person, entry includes:
Night Ride on 8 thrill seeking attractions including the Cu Chulainn Coaster.
Entry to the dreaded Morbid Manor & The Carnival.
Experience a 5d Horror Movie
*For just €20 per person, guests can enjoy 8 thrill seeking attractions without access to Morbid Manor!
Opening Dates: 20th, 21st, 22nd, 25th – 30th October from 7:30pm – 11pm
Ghost Hunters (Day Time Event) Ages 6+
The Spectral Forces Investigation Unit is looking for brave new recruits to join the team and help investigate a series of strange happenings at Morbid Manor! Reports have recently surfaced from local residents detailing a series of strange happenings. Preliminary investigations by local law enforcement have so far failed to provide an answer, but now the Spectral Forces Investigation Unit has been called in to help discover if the answer lies on the other side! Are you brave enough to join the team and enter Morbid Manor? Will you discover the secrets within?
Just €6 per person or included with wristband purchase.
Opening Dates: 20th, 21st & 22nd October and 28th October – 5th November from 12pm – 4pm
Halloween Fun Activities For All Ages
Free Halloween themed face painting and arts & crafts.
Beware… The Carnival is back! Can you walk amongst these misfits of the circus? They crave attention and will stop at nothing to put a smile on your face. Or a scream.
KIDS GO FREE! on October 31st if they are wearing a Halloween costume.
Included in entry price.
Opening Dates: 20th, 21st & 22nd October and 28th October – 5th November from 11am – 4pm
 Nowhere does Halloween quite like Vegas and if you can't get there this year then I can take you through the pages of my novel 4am in Las Vegas and it's only £2.99 on Amazon if you'd like to download here  or pick up a copy at your local SuperValu
Have a great Halloween wherever you decide to spend it!