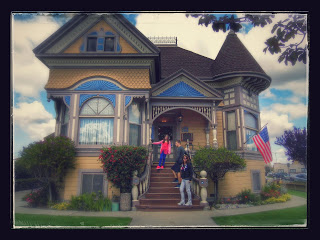 Planing on going abroad this summer? I've a great suggestion for some novel reading to whet your appetite.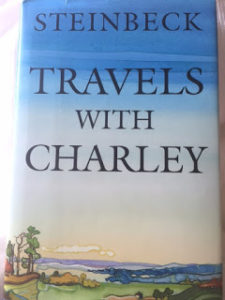 But before you make any travel decision, as a priority check that your passport is up to date.
Catch the show on TV3 here http://www.tv3.ie/3player/show/1107/120044/0/Travel-Tuesday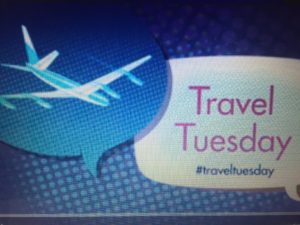 It's now easier than ever to renew your passport with Passport Express
Passport Express
How to apply
Passport Express is the only postal method accepted in Ireland when applying for your passport. Applications submitted by ordinary or registered post will be returned to the applicant and will not be processed. Apply through your local post office, in Ireland and Northern Ireland. If you are renewing an existing passport, the Passport Service aims to have passports back in 15 working days from the date we receive your application, provided the application has been submitted correctly.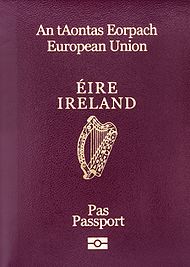 First-time applicants and applications to replace lost, stolen and damaged passports should allow twenty five working days for the return of passports from the day of posting. Additional identity and security checks are required in these instances.
It is important to note that these processing times are a guideline only and not a guarantee. They depend on properly completed applications and also on the volume of applications at any one time.
Please be aware that you cannot submit your application through a post office in Ireland/Northern Ireland if you live abroad. All applications must be submitted in your country of residence. This includes residents in Great Britain who must apply through either designated Post Offices in Glasgow and Liverpool or the Irish Embassy in London. Further detailed passport information is available on the Irish Embassy London website.
Please also note that you cannot submit applications by ordinary or registered post. All postal applications must be submitted via the convenient and secure Passport Express system.
You can get a form at your local Garda Station or Post Office. If you need to travel urgently and your passport is out of date there are procedures in place to get your passport in 48 hours.
Do you need a Visa to travel to your chosen destination?
Visas are important to get and your travel agent will inform you of them and be able to direct you to the right embassy. Get advise from the Irish Travel Agents Association at http://www.itaa.ie Some countries require you to have at least six months validity in your passport before your date of entry so check if you have this. Thailand is a popular destination where this is a requirement. Many other Asia countries including China, India and Malaysia do as well as most of South America. If you are travelling on cruiseships the companies often have an agreement set out with the authorities in the given country – Russia for example require expensive visas but if you are travelling in a set tour provided by the cruiseline then you do not need to get one. The USA and now Canada require an ETA visa which can be bought through the official government sites. Be careful to only go to the official sites as you can end up paying ten times the price on an unofficial site.
All information about visa requirements for individual countries is available on the embassy website for your county of travel.
Download the Travel Wise App Free from the DFA
Safety is an issue with heightened terror threats around the globe but now you can rest assured by downloading the Travel Wise app. Be vigilant with your belongings wherever you are travelling and aware that theft can happen in any country and especially a busy city. Countries are divided up into categories – normal precautions – high degree of caution – essential travel only – finally Do Not Travel.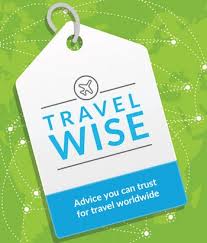 Explanations are made in detail or safety and security, local laws and customs, health and embassy contact. This useful app is great for young and old alike and may put your mind at ease when travelling to a country that you aren't familiar with.
Travel and Holiday Shows.
Two holiday shows which will help you decide on your next holiday are coming up soon. Don't miss Holiday World from Friday 27th January – Sunday 29th January in the RDS Dublin and in Cork from February 4th-5th at The Cork International Hotel. For more details click on these links http://www.holidayworldshow.com/
and here for the Cork fair http://www.corkinternationalairporthotel.com/cork-international-travel-fair.html
The Novel Travellers Book Choice to take you away in 2017
I've recently made a list of my top destinations to travel to in the USA. It's a huge country and you can take a lifetimes going from State to State. For some novel travel inspiration this week I'm looking to one of my favourite writers John Steinbeck. Author of such iconic masterpieces of the 20th century as The Grapes of Wrath (for which he won the Pulitzer Prize in 1940), East of Eden and Of Mice and Men. I've picked Travels with Charley as my book to whet your appetite for a trip to the USA this summer. As he pulled his truck out of Sag Harbour, he proclaims that he is in search of America. At the time of travel it is believed that he knew he was dying and this was his last great trip. Although written as a travelouge Travels with Charley is embellished with more than a little bit of fiction, he was after all one of the greatest american novelists and winner of The Nobel Prize for Literature.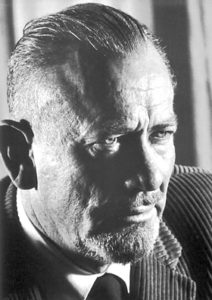 Born and raised in Salinas California, his family home is now a beautiful restored Victorian house where visitors can come for lunch or afternoon tea and be transported back in time. The basement is a shop where visitors can purchase books and memorabilia and the entire project is self funding by volunteers who love his work. http://steinbeckhouse.com/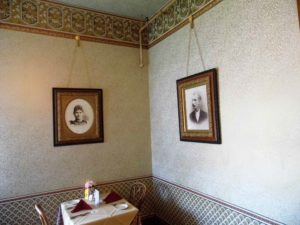 A ten minute walk away in the centre of the town is the Steinbeck Museum and here you can see Steinbeck's van, which he named Rocinante, (after Don Quixote's horse) in perfect condition http://www.steinbeck.org/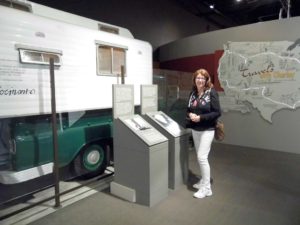 If you get as far as Salinas then Monterey is a must stop. Visit Canary Row the inspiration for his novel of the same name.
Tour America have a January sale on at the moment and you can enjoy direct flights to the west coast of America from Aer Lingus so check out their website for details www.touramerica.ie or phone them in Dublin or Cork