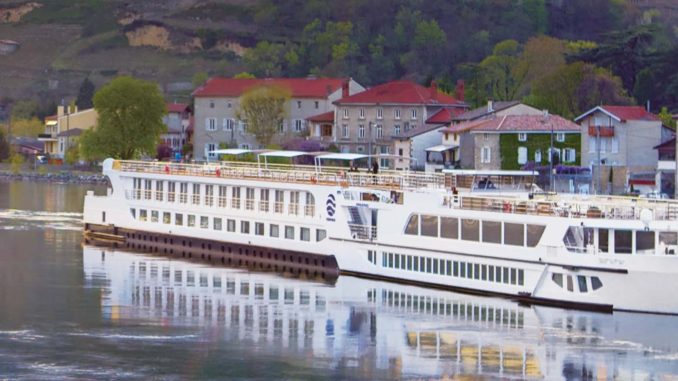 Uniworld has launched the "You Deserve the Best" offer. With this new offer, guests SAVE up to €750 per person on select European cruises or up to €1,000 per person on select wonderful Asia itineraries.
However, that's not all! In addition to the incredible savings, also include in the "You Deserve the Best Upgrade" offer is an automaticcategory upgrade worth up to €860 with any carefully selected cruise booking as well as a "Secret Sunday" overnight stay at The Lodge at Ashford Castle. Included in the "Secret Sunday" package is an overnight stay for two with breakfast and dinner in the award-winning Wilde's Restaurant and a packed lunch for your journey home.
Take a look at this cruise that is on offer with the "You Deserve the Best" offer.
Castles along the Rhine:
5 July 2017 | Upgrade to CAT 4
Cruise 8 Days from Amsterdam to Basel
Flowers tumble from baskets lining streets of half-timbered houses, and lights glint off quiet canals. The spires of medieval churches and castles appear around each bend in the river, and vineyards climb the verdant hillsides. Cruise along the Rhine—Germany on one side, France on the other.

On this cruise, guests can look forward to visiting Kaysersberg and Riquewihr, two of the most picturesque villages in the region, sampling local delicacies and getting a feel for daily life, or take a tour of the larger town, Colmar, considered one of the most beautiful destinations along the wine road. See the sights on a delightful canal cruise through the picturesque Petite France district, or if you wish to do as the locals do, opt for an Old Town walking tour with stops for pastries and coffee.
Stroll through Speyer's charming Old Town to the city's grand cathedral, a UNESCO World Heritage Site. Wine connoisseurs will want to go on a private tour and Riesling tasting at Castle Vollrad. Adventurers will want to soar up to the Niederwald Heights on a gondola, followed by a hike. Then, after a cruise along the UNESCO-designated Upper Middle Rhine, stroll through quaint Boppard.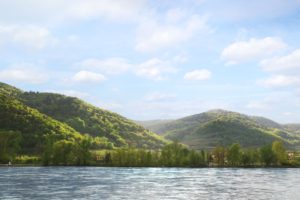 Watch the waters of the Moselle meld with the Rhine as you stand at the German Corner during your discovery tour. Those interested in history and architecture will want to stroll with a local expert through Old Town to the city's iconic UNESCO-listed Gothic Cologne Cathedral. For beer connoisseurs, you'll wish to visit a brewery to taste the traditional local brew of the city, Kölsch. And for lovers of art, you won't want to miss one of the most important contemporary museums in Europe, Museum Ludwig.
Beethoven and Byron loved the romantic landscapes of the Rhine River, and the beauty that inspired them is still yours to experience.
Cruise was: €3,469 pps
Cruise NOW: €2,699 pps
ABOUT UNIWORLD BOUTIQUE RIVER CRUISE COLLECTION:
Uniworld Boutique River Cruise Collection – the world's most luxurious all-inclusive river cruise line – features luxurious ships with an average capacity of 130 guests, exclusive excursions, gourmet cuisine, and one of the highest staff-to-guest ratio in the river cruise industry. Based in Los Angeles, California, Uniworld offers truly all-inclusive itineraries in Europe, as well as voyages in Russia, China, Vietnam and Cambodia, India, and Egypt – a total of 23 rivers in 24 countries worldwide.