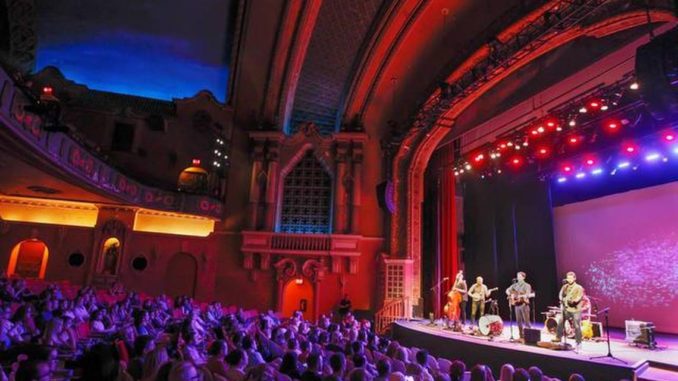 One of my favourite parts of the United States is the heartland and by that I mean Kansas and Oklahoma.
Here are some ideas for travel this summer.
GRAB YOUR BOOTS AND LET'S RODEO…
… in Chickasaw Country, OK!
From championship rodeos to western-minded youth competitions, Oklahoma rodeo events are full of family friendly excitement. South-central Oklahoma cities like Ardmore, Duncan, and Wynnewood have events that draw cowboys year after year. Not much compares to seeing live rodeos in Oklahoma; large or small they're colourful, competitive, atmospheric and welcoming.
A perfect example is the Lion's Club Rodeo in Duncan, OK –  a three-day event in late June filled with exciting acts, vendors and concessions. Feel the suspense in the arena, and cheer for your favourite championship rodeo participants as they compete in traditional rodeo events such as bronc riding, calf roping, steer wrestling, barrel racing and bull riding.
FOR MORE INFORMATION : https://www.travelksok.co.uk/
HIDDEN GEMS – THE HISTORIC THEATRES OF KANSAS
Kansas is a state full of intriguing surprises; amongst them – a clutch of busy, vibrant historic theatres. Preservation and restoration are important, of course, and the good citizens of Concodia and Emporia; Augusta and Wichita; McPherson, Arkansas City and Junction City work at that with a passion.
Emporia's beautiful old Spanish Colonial theatre – the Granada – is one example. Opened in 1929, it seats 1400, surrounded by intricate hand-painted details and lush carpeting. The theatre closed in 1982, but was saved by enterprising local businessmen, then completely renovated and reopened in 2003. Another is the Orpheum in Wichita –  hailed as the first 'atmospheric-style' theatre in the US. It has a painted Mediterranean theme, and despite falling into disrepair in the late 1970s, it re-opened in 2000 following  extensive renovations.
Music of all kinds, comedy and plays ensure that the 7 theatrical jewels in the crown of Kansas stay fresh, lively and lovingly maintained – and they make a memorable road trip for visitors of all ages and interests.
Granada Theater – Emporia, KS