I was asked about destinations that make a great family holiday this week with sunshine, good food and lots of fun things to do. I think camping in France is one of the best holidays for families, especially for anyone with young children. It's also great value but don't be fooled into thinking a camping holiday means sleeping under a flimsy tarpaulin. When I brought the kids away we went to parks with luxurious mobile homes and facilities galore.
The quality of the mobile homes is exceptionally high in France, which I discovered when we stayed at Siblu's campsite La Reserve. Nestled in a forest on Lake Biscarosse on France's South West coast the shallow lake is great for water activities and swimming – especially with small ones in tow. Siblu have opened another campsite in this region this year at Le Pipiou on the edge of Lake Biscarosse.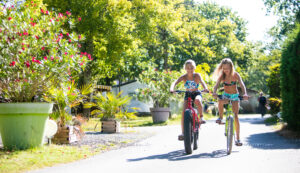 It's easy to get to via Bordeaux or Biarritz by air or if you plan on taking the car from Rosslare it's about 8 hours drive but leaves the option to fill the car with wine on the way home. La Reserve is close to Arcachon Bay and several stunning Atlantic-coast beaches, and the giant Dune du Pilat, Europe's largest sand dune, is nearby. It makes a great day out and the kids loved diving up and down the massive sand bank. Sunset is a great time to visit – just after a day at the beach. There's a small charge for parking at the dune but it's free to stay and climb www.dunedupilat.com/en/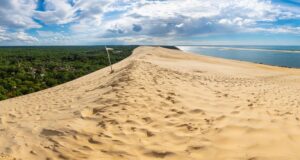 In the evenings we sat under the balmy night sky covered in stars and were entertained with shows – some even included participation by the kids! The carefree nights were spent with new friends in the neighbouring mobile homes and we often sat on the deck until the small hours. Staying in a campsite such as La Reserve offers safety on many levels, including lifeguards at all pools, and security on the entrance gates meant the kids were given a newfound freedom while roaming the campsite.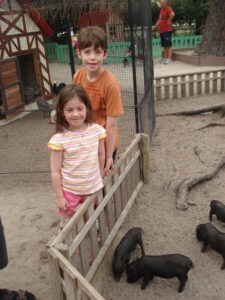 Spending the day in Arcachon was a highlight of our trip – this buzzing town is filled with all the charm of a Victorian seaside resort and famous for oysters. If you do take the trip then stop off on the way at Coccinelle theme park which is especially friendly for little ones.www.la-coccinelle.fr/
Since we stayed at La Reserve, Siblu has added lots more holiday parks in this part of France, including several that are new for 2023. They include Les Embruns in Gironde, and lakeside Le Pipiou and Les Embruns in Landes. Slightly further south they've added Marisol, which is a five-star site and Siblu's first site in the Pyrenees Orientales, on the Mediterranean coast close to the Spanish border. The new Brittany Ferries route to Bilbao gives Irish Holiday makers a chance to reach the South of France without the long drive from the northern coast.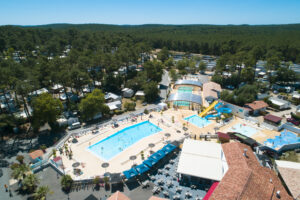 Siblu now has 30 sites across France, with several that are extremely popular with Irish families. They include Domaine de Kerlann, which is one of Brittany's best known holiday villages, with five superb sandy beaches within five miles, and the local town of Pont Aven is so pretty it inspired the artist Paul Gauguin. With the ferry port of Roscoff only a two-hour-drive away this will suit anyone travelling from Cork and surrounding counties.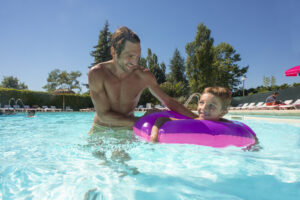 Les Charmettes, on the sunny west coast in Charente Maritime, is one of the biggest holiday villages in France, with a pool complex and entertainment set up to suit. There are indoor and outdoor pools with slides and fountains, tennis courts, kids' clubs for tots to teenagers, and nightly entertainment. La Rochelle is the nearest airport with connections from Dublin and Cork making it easy to travel directly.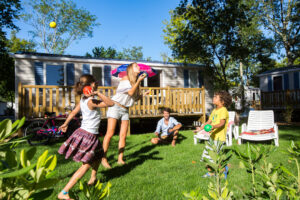 I was surprised to learn that accommodation at the parks starts from as little as €322 for seven nights' self-catering in June for up to four sharing, with pools, kids' clubs and entertainment all included. Some luxurious mobile homes can cater for a family of six which makes it an ideal option for larger families. If booked before February 3rd Irish families can save as much as 35% on their holiday. The majority of campsites also have mobile homes that offer wheelchair accessibility and reduced mobility access which may be helpful if you are bringing Granny and Granddad along.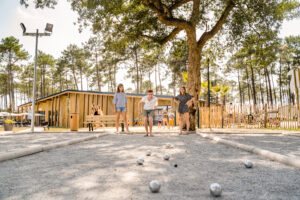 Camping in France is the perfect holiday for balancing relaxation with action and since we've all learned to embrace the great outdoors over the last couple of years it ticks that box too. If you haven't tried a camping holiday before this may be the perfect option for all the family young and old.
TRAVEL FACTS
To book a holiday at any of the 30 campsites in France provided by Siblu visit www.siblu.ie or call 01 526 8658. Travel by ferry with brittany-ferries.ie to Roscoff or Bilbao from Cork and Rosslare and with stenaline.ie or irishferries.com to Cherbourg. For flights see www.ryanair.com or www.aerlingus.com
Sponsored post