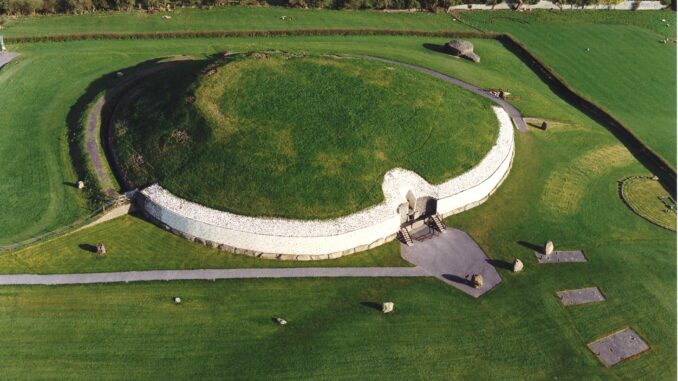 This Easter, why not experience a nice relaxing family break in the Boyne Valley. There is lots to do and see and spring is a lovely time to take in the great outdoor attractions at newgrange at Bru na Boinne or on The Boyne Blue Way. Easter time is of particular significance in the Boyne Valley. According to legend, St Patrick lit his Easter Paschal fire on the Hill of Slane, in defiance of the pagan High King at the Hill of Tara, which introduced Christianity to Ireland. I've lovely memories from my trip to Trim two years ago with the video posted below.
Easter Sunday falls on the 9th April this year and there are lots of great events taking place in the Boyne Valley which are sure to keep the entire family entertained. There are also some great accommodation offers available. Visit http://www.discoverboynevalley.ie/ to keep up to date with the latest offers.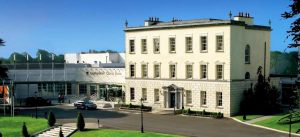 This Easter, you can stay at the Dunboyne Castle Hotel in a deluxe double room from €191.00 per night. You'll also get a full Irish breakfast included. Visit: https://www.dunboynecastlehotel.com/easter-breaks.html
Or you can stay in a family room at the Newgrange Hotel from €259.00 per night. You'll also get a full Irish breakfast and a two course meal for adults and kids. Visit: https://newgrangehotel.ie/
At the Ardboyne Hotel this Easter, you can stay in a double room €109.00 per night. You also get a full Irish breakfast the next morning. On Easter Sunday, The American Drifters will also be performing some timeless classics at the Ardboyne Hotel. Tickets are from €27.50 or €55.00 for dinner & show. Visit: https://ardboynehotel.com/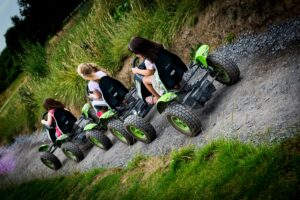 An Easter Egg & Play Family Fun Event will take place at Navan Adventure Centre on the 8th, 9th and 10th April. This action packed family fun session will be the perfect for anyone looking to keep the kids entertained at Easter. There will be an Easter Egg Hunt; an Inflatable Obstacle Course & Slides; Football Golf; Mini Golf; Off Road Pedal Go-Karting and more. You can book your place here: https://navanadventureevents.activityport.net/bookingengine/
Fairyhouse is home to the famous three-day Easter Festival which is taking place this year from Saturday 8th April – Monday 10th April. The BoyleSports Irish Grand National, the richest chase in the Irish calendar and one of the most anticipated dates of the Irish racing calendar, will take place on Easter Monday. The Fairyhouse Easter Festival is certain to be filled with glamour, festivities, music, entertainment and of course top class national hunt racing with over €1.25million in prize money up for grabs. You can book your ticket at https://www.fairyhouse.ie/easter-festival. Easter Sunday is Family Fun Day at the festival- Kids go free and there will be lots of  children's activities and an Easter Bonnet competition
An Easter Egg Hunt around Bee Wise Nature Trail will take place on Sunday 9th April and Monday 10th April. Hidden around the five acre site will be lots of chocolate treats visitors to find. There will also be an extra bonus of some hidden dinosaur eggs one of which will contain a golden ticket to win a hamper. Visit: https://beewise.ie/easter-egg-hunt/ for details and bookings.
The Easter festivities are also taking place at Newgrange Farm from the 8th – 10th April. The farm will be running four Easter challenges including 'Hook A Duck'; 'Bunny Throw'; ''Lollipop Game' and a colouring competition. All children will receive something small for taking part in each competition with different prizes for the winners. The Easter Bunny will also be in attendance, while the Easter Bonnet Competition is back this year by popular demand. Visit: https://www.yourdaysout.ie/things-to-do-in-county-meath-ireland/newgrange-farm-1007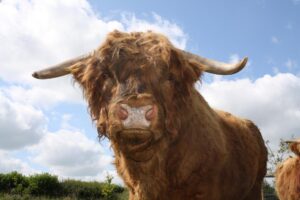 Red Mountain Open Farm in Meath will also be holding an Easter event from
Saturday 1st April to Sunday 16th April (closed Monday 3rd April), which will include a special Easter Treasure Hunt on Saturday 8th April, Sunday 9th April and Monday 10th April. Visitors will get to visit the farm animals, while the kids can play in the indoor/outdoor play areas. There will also be the opportunity to take a spin on the Blue Barrel Express Train or a spin on the horse & carriage. Visit: https://redmountainopenfarm.ie/
Encompassing some of the most unique landscapes in Ireland, the Boyne Valley offers a wealth of gardens, walks, beaches, hills and waterways just waiting to be explored this Easter.
Check out http://www.discoverboynevalley.ie/