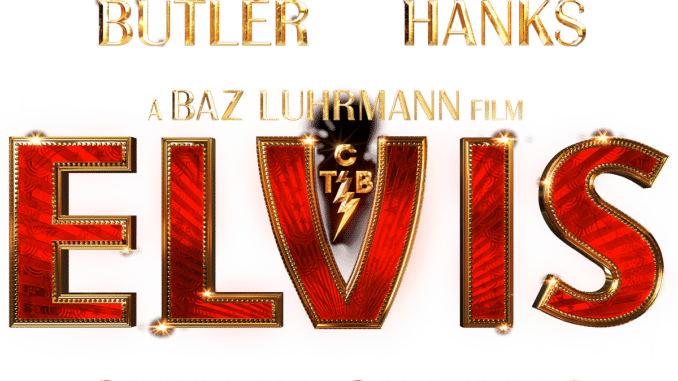 Wow I went to see this fantastic movie yesterday courtesy of American Holidays yesterday and got to meet lots of lovely travel people. It really made me want to explore Graceland and Memphis and the Sun recording studios that made Elvis famous. I recommend going to see this film and you might also fancy a trip to Las Vegas after watching it!
I've found a list of some great things to do in Tennessee to tantalise your travel tastebuds!
Memphis – See the film. Live the legacy. Don't miss Baz Luhrmann's ELVIS, starring Austin Butler and Tom Hanks, then visit the real-life locations in Memphis. Plan a trip to Elvis Week 2022, Aug. 9-17, as Graceland welcomes fans to honour the 45th anniversary of the King of Rock 'n' Roll's passing and legacy.
Nashville – Football fans are in for a treat at the new 30,000-seat GEODIS Park, which also features a 360-degree canopy, a 65-foot-wide shared concourse and a safe standing supporter's section.
Linden – Take a journey on the water with Night Kayaking along the Buffalo River, outfitted with lanterns and special water-illuminated lights, a perfect mix of scenic beauty, nature and unforgettable adventure.
Chapel Hill – Enjoy an evening on the farm with a gourmet 5 to 7-course, made-from-scratch, summer-inspired menu at the Farm to Table Dinner Series at Red Cedar Farms.
Eagleville – Country hit maker Craig Morgan and his wife Mindy opened a coffee shop, restaurant, bar and music venue called Grindstone Cowboy, a welcoming place for coffee, fellowship and music.
Columbia – It's all fun and games at Columbia's smokeatory and Instagram fave, The Cranky Yankee Meat & Greet, serving up smoked meats, cheddar biscuits and delicious sides.
Bell Buckle – Bring the family, chairs and blankets and enjoy Bell Buckle's first-ever Summer Concert Series at the award-winning Bell Buckle Park. Admission is free.
Monteagle – Opening Aug. 2022, the Historic Highlander Folk School Library will give visitors the opportunity to explore the story of organized library and Civil Rights movements in the South, as well as the power of music to inspire and bring people together.
Pelham – The Caverns teams up with the dynamic jamtronic band Papadosio to present the Subterranea Festival Aug. 5+6. The deep underground event takes place inside one of the venue's largest caves and features onsite camping, live art, yoga workshops, sound baths, cave tours, food trucks and more.
New Hotels & Places to Stay
Memphis – The 136-room Caption by Hyatt Beale Street, located on the corner of Beale Street, debuts this summer as a vibrant, tech-forward hotel utilizing repurposed and recycled materials.
Franklin – Southall Farm & Inn is a luxury spa resort with 62 inviting guestrooms and suites, 16 separate cottages and amazing dining experiences amid the lush and rolling hills of historic Franklin.
Nashville – Hotel Fraye opens in Midtown this August. The upscale 200-room Hilton Curio property includes restaurants, a rooftop bar and lounge, a poolside oasis and state-of-the-art wellness center.
Sevierville – SkyLand Ranch transports guests via a scenic chairlift to the top of SkyLand Ranch, where hours of fun await, including a mountain coaster, suspended bridge, canopy walks and a variety of miniature animals like cows and donkeys, which are all rescues.
Pigeon Forge – Guests will soon enjoy 91 new mountain-themed guest rooms, a grand lobby, more eats and treats, diverse activities and entertainment like in-room scavenger hunts at Country Cascades Waterpark Resort, as part of the resort's $30 million expansion.
New Attractions and Exhibits
Union City – The new Discover Steampunk: A Fantastical Hands-On Adventure exhibit at Discovery Park of America features eight galleries inspired by different visionaries from the Victorian Age and how their philosophy, art, innovation and science have shaped our world today.
Nashville – Stroll through the Nashville Zoo and watch as lights dance on the trees, shimmer on the water and illuminate the Zoo's scenery in a kaleidoscope of colour during Night Visions through July 17.
Nashville – The new Colorscapes exhibit at Cheekwood Estate and Gardens seeks to inspire wonder and connection to the natural world through colour in immersive work by world-renowned artists.
Murfreesboro – See squirt guns, floating lily pads, mini boats, a fishing pond, hydroelectric dam, vortex ball drops, launchers and fun activities at the new WaterWorks exhibit at Discovery Center.
Chattanooga – Artists bring works to life inspired by myths, fairy tales and modern epics in the Enchanted: A History of Fantasy Illustration at the Hunter Museum.
Knoxville – Learn the story of Clayton, how to protect the planet, become an otter spotter, explore fun activities and join the mission of a lifetime at the Knoxville Zoo's Clayton Otter Creek exhibit.
For more see https://www.tnvacation.com/