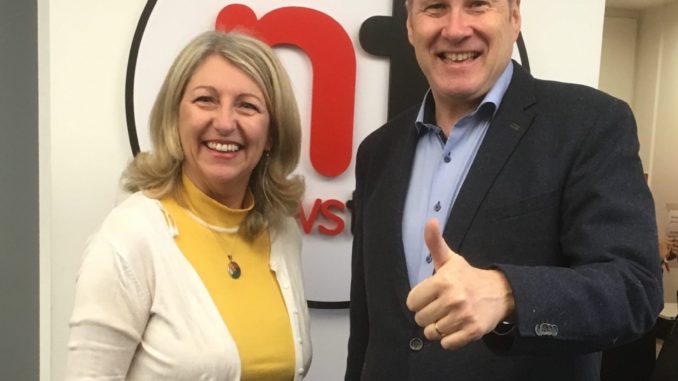 Newstalk Questions and Answers November 13th 2019
Listen Back to the Podcast here https://www.newstalk.com/podcasts/highlights-from-the-hard-shoulder/wine-holidays-christmas-getaways
This week we are answering your Questions on The Hard Shoulder.
Dear Michelle I would like your advice on organising a wine trip to Bordeaux in May 2020 for 3 adults ,all single rooms. 4-5 * Hotel's for 4 nights to include Flights + airport transfers. Daily trips to vineyards, wine lectures and tastings. Thank you. Doreen.
I'm always saying this but travel agents are there for a reason and it is because of their experience. If you are looking for a bespoke package, which a lot of our listeners seem to be, travel counsellors will help you book a package that is fully bonded. https://www.travelcounsellors.ie/ie/leisure Especially if you are paying out a lot of money for a yearly holiday you need to be sure that you will be protected should anything go wrong beyond your control and you want your holiday to run smoothly. I've actually found someone for Doreen who does bespoke wine packages
Bordeaux is the sixth biggest city in France with population of about 250.000. It's often described as a mini Paris with most of the development originating from the 18th century. It has a magnificient limestone quayside facade.
Culturally there is a southerly French feel ideal for outdoor living and it is less than an hour from some stunning coastal resorts such as Arcachon and Cape Ferret which is a European style Martha's Vineyard. Trip could also be combined with a visit to the dune de pile Which is an amazing site created by the Atlantic westerly winds.
Bordeaux is an ideal city break for a long weekend I suggest Friday to Monday from Dublin as we have daily flights with Aer Lingus, and we have a biweekly service from Ryanair who also provide a seasonal service from cork
A good place to start your research is with the official Bordeaux Tourism authority
https://www.bordeaux-tourisme.com/
There is information on there about the city pass and excursions to vineyards.
Bordeaux is the wine capital of the world so I'd suggest Doreen bases herself in the city centre and from there target right wine regions such as Medoc or St Emillion.
When visiting Bordeaux, The first stop should be to the La Cite du vin which is the museum showcase for wines of the world. Allow a minimum of two hours here it will conclude with a glass of wine on the rooftop eighth floor of the museum it's a very interactive visit with your handheld device and you will learn all you need to know about wine. You can also dine there. They have two restaurants open seven days a week, a wine library and the shop. Entry starts at €20 per adult.
This Visit to the Cite du Vin can be combined with a river trip, there is a jetty at the rear and you can buy a duel ticket as you enter the museum. Obviously if you were at peak times you should book this in advance online or with the tourist office in Bordeaux
Options within the city include walking and cycling tours and bus tours. It has a beautiful fine Art Museums and Townhall and a must visit is the cathedral St Andre with its separate bell tower with magnificent views of the city
You have a choice of numerous squares for alfresco dining The Place de la Bourse has it all: its size, its majestic design, its location overlooking the Garonne river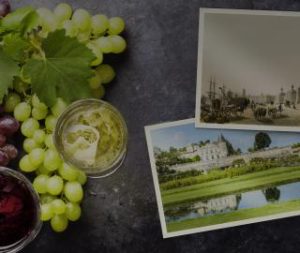 With regard to wine tours there are over 9000 chateaus in the wine regions so I spoke with Maria Madigan who is based in Dublin and will put together a bespoke package for a group. She suggests visiting Medoc as one of the main regions. Listen into my podcast to hear what she has to say.
St Emilion Would be good for a visit on Sunday it's a beautifully preserved medieval town going back to the fourth century I get like Gordo city it is a UNESCO heritage site with over 200 km of underground lime stone Wine cellars the stuff from these sellers is used to build a beautiful 18th century buildings
St Emilion is predominantly Pedestrian and you can combine a wine visit with the heritage visit. There are also walking tour options, cycling tours and a slow train. Throughout your stay in the beautiful Bordeaux region you will enjoy the best gastronomy. It is particularly known for its rich food red meat and duck to match the claret Bordeaux red wine.
Obviously there are also lighter options available. There is very good seafood and this could be matched with the excellent Bordeaux-white wine Predominately from the Sauvignon Blanc grape variety.
You can also do a tutored wine-tasting class In the city and in the wine regions. Tourist office in Bordeaux will advise on these. The wine school is directly across the road from the tourist office
what type of accommodation is on offer in Bordeaux?
In terms of accommodations there's options on every level from one start at five star those Airbnb (although I do always recommend a hotel or registered guest house) and Accommodation is more limited in the wine regions Available at the same time. Single rooms will carry a supplement if staying in a hotel so Doreen needs to be aware of this.
Maria will create a wine tour if she is approached by a ready made group and tailor make the itinerary and escort them. She can be contacted on madiganwinetours@gmail.com
* * * * * * *  * * * * * * * * * *
Questions Two
Ivan and Michelle
I really cannot face the fuss looking at another turkey this Christmas and preparing it and the big clean up afterwards. I would really like to go somewhere that I can forget about the work and enjoy myself that's not too far away from Dublin. Have you any suggestions?  Catherine ps a golf course is optional
I've thought about this on several occasions and would love to go away for Christmas. I've two suggestions Ivan and the first one is for Catherine if she really doesn't want to travel at all. The Westin in Dublin City has a two night stay or a full Christmas get-away over the three days of Christmas days, each package includes a traditional Irish breakfast, dinner in Morelands Grill on Christmas Eve or St. Stephen's Day, a five course feast in the glamourous surroundings of The Banking Hall, along with live entertainment on Christmas Day, and Santa will be there.
In the Westin Christmas Eve lunch in The Banking Hall. Served from 12.30pm – 3.30pm, the five course buffet for €89pp includes dishes such as Wright's oak smoked salmon; chickpea and sprouting broccoli with Cashel blue cheese and smoked almond; roast sirloin of Irish beef and red wine jus, and seared supreme of chicken with mushroom and tarragon cream.
Some of the delicious dishes that guests can enjoy on December 25th include a seafood buffet with a selection of Carlingford oysters, crevettes, Galway mussels and clams; pear and blue cheese with beetroot and baby leaf, as well as the more traditional dishes such as roast crown of Turkey with all the trimmings – sage and onion stuffing, cranberry sauce and gravy.
The two-night package at The Westin Dublin, arriving Christmas Eve at €545pp includes:
Two nights luxury accommodation on 24th and 25th December
Traditional full Irish buffet breakfast each morning
Dinner in Morelands Grill on Christmas Eve
Five course lunch on Christmas Day with live entertainment
The two-night package at The Westin Dublin, arriving Christmas Day at €495pp includes:
Two nights luxury accommodation on 25th and 26th December including dinner and entertainment both nights
The three-night package at The Westin Dublin, arriving Christmas Eve at €657pp includes: The Westin Dublin by email reservations@thewestindublin.com or call 01 645 1149. All residential packages include a Christmas stocking with surprises.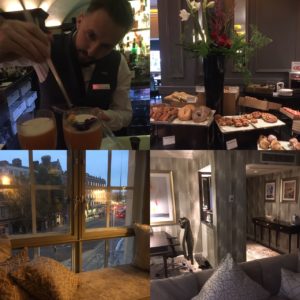 A great idea for a Christmas Gift – The Westin are doing Pick and Mix stays running into the new year and the stay includes a choice of two acitivities with such delights as a
Priced from €280 (off peak) and €380 (peak season), the Pick 'n' Mix package includes an overnight stay and breakfast for two, plus two unique add ons. So make your stay in Dublin the trip of a lifetime by choosing two of the following items:
Private viewing of the Book of Kells in Trinity College Dublin
Whiskey tour and tasting at the Irish Whiskey Museum
Hot towel shave in The Waldorf Barbers
Styled blow dry at one of Dublin's top blow dry bars, Fly & Dry
Guided tour of the Belfry at Christchurch Cathedral with bell ringing
Luxury bubble bath with rose petals, a luxurious full size bath and body lotions
Cocktail making tutorial at the Mint Bar
Enjoy a pint of Guinness in The Palace Bar
An in-room manicure from Fifth Avenue

Evaldes, Mixologist at the Westin
I couldn't resist trying one of them so I went along and did a mixology class from the lovely Evaldes.
* * * * * * * * * * *
 Mount Juliet Kilkenny
My other suggestion is a stay at Mount Juliet in Kilkenny as it is the perfect place for a golfer over Christmas with green fees from as little as €40 and a santa tournament running from St Stephen's Day.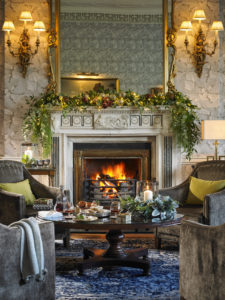 Christmas Eve: Arrive to a warm and festive welcome of carols singers and enjoy mulled wine before dinner in either the Lady Helen or the Hound restaurant.
Christmas Day: Awake to enjoy a leisurely champagne breakfast. Spend the morning enjoying the comfort of your room or attending a local Christmas ceremony. Santa Claus arrives in the afternoon to surprise all junior guests with a bespoke gift. A champagne toasts preceded a traditional Christmas Lunch in Hunters Yard. Unwind for the afternoon with a peaceful walk in the grounds or just relax by the fire. The evening will culminate with a light buffet in the Manor House before live music in the drawing room.
St. Stephens Day: Enjoy a relaxed breakfast before a leisurely stroll around the grounds and then Afternoon Tea. Choose from a range of activities on the estate such as horse riding or falconry before dinner is served in the Lady Helen Restaurant on your final evening.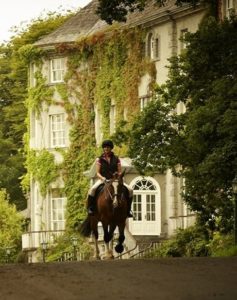 Price: From €2018 total stay for two people
Dates: 24.12.2019 – 27.12.2019
For more information or to book, contact Mount Juliet Estate on 056 777 3000 or visit www.irelandsbluebook.com
I popped down there last weekend to check it out all in the name of research and spoke to the manager Alan Vallally to hear how they are gearing up for Christmas…He said that the equestrian facilities, Spa, archery and falconry will all be available over the holidays.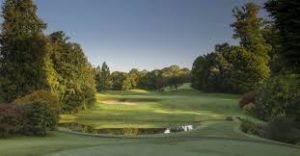 This is a great chance for someone to treat a golfer to play the course as the Dubai Duty free Irish open…what about sampling it over the Christmas period?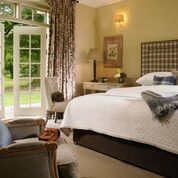 The Blue Book have Christmas gift tokens and they are a wonderful gift as they don't go out of date….you've a choice of over 70 properties around the country and apparently Mount Juliet have the highest redemption of Blue Book Vouchars
* * * * * * * * * * * * * * * *
Question Three
Hi Michelle I'm looking for new destinations to travel in the new year. I've got MS and have been in a wheelchair for ten years. I have been to a few cities, Vienna was excellent with great footpaths but Rome was a disaster with the cobbled streets. Have you got suggestions for somewhere new that I could try? Siobhan
I've done a bit of research for Siobhan on this and have found Spain to come out very high on scores for travel with wheelchairs. There's also a link to suggestions from the Irish Wheelchair Association
https://www.iwa.ie/services/holidays/accessible-holidays
Both Ryanair and Aer Lingus facilitate wheelchair travel and I've been on the websites to check. My other-half brought his dad very successfully to southend only last month with Ryanair and he did all the preparations online at the time of booking. The wheelchair was there on time and it went smoothly.
What are the challenges that face someone in a wheelchair?
The obvious one is accessibility and some countries have long delays in access wheelchair only lifts to museums and venues. Bus transport is generally good but when getting down from the bus the obvious hazards are uneven surfaces and footpaths and then there are more subtle complications such as dirty footpaths with waste and dog poo sticking to tyres. Another issue is going somewhere that isn't too hot or too cold….ideally the canaries in winter and European cities in the spring or autumn. Tenerife has accessible beaches – Playa de las Teresitas is one of these. Teide National Park is also wheelchair friendly and so is the Roques de Garcia Trail. Loro Parque in Puerto de la Cruz is a huge animal park and although it is hilly you can hire mobility scooters but you need to notify them 72 hours in advance.
I've been to a few travel agents and operators and all say that Tenerife is a terrific location with wheelchair friendly boardwalk on the beach – this is good for families with buggies too.
Here are some samples
Starting with Kanes Travel to Santa Cruz de Tenerife https://www.kanestravel.ie/
07-14 February 2020
Return flights from Dublin including a 10kg cabin bag per person and a 15kg checked bag per person
Return wheelchair adapted airport transfers
7 nights accommodation with breakfast and dinner each day, based on 2 sharing a room in the Spring Hotel Vulcano in Playa de las Américas, Tenerife
Total: €972 per person
In the Spring Hotel Vulcano there are 10 fully adapted rooms available. All these rooms are situated on the ground floor, and have a pool view.
The hotel also has a hydraulic lift in one of the pools to help clients with reduced mobility enter the swimming pool. The pool is heated in winter months.
All of the hotel's facilities are accessible by ramp or lift.
https://www.kanestravel.ie/holidays/holiday/wheelchair-accessible-holidays/
Click and Go Aequora Lanzarote Suites from €569pp in January
The hotel has adapted Junior Suites for disabled customers (but they are limited, on request and depending on availability)
Price includes:
7 nights in 4 Star Aequora Lanzarote Suites hotel, Puerto del Carmen, Lanzarote
One junior suite on a Half Board basis
Return flights from Dublin to Lanzarote
Airport transfers
Airport taxes & charges
Club Med –
Club Med is committed to providing access to as many guests as possible.  Wheelchair users are accommodated with ramps and lifts situated throughout select Club Med resorts. Accommodations for guests with mobility restrictions include wider clearance on doorways, bathroom rails, lowered light switches & taps, bathroom benches and more.
Not all facilities in the resort may be accessible however, Club Med has selected wheelchair friendly resorts in the Caribbean and Europe.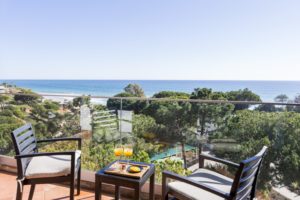 These are offers from wheelchair friendly resorts –
Da Balaia, Portugal, 4 Trident.  Depart 26th April , 7 nights Adults from €1,288pp Children from €1379pp includes offer of €579
La Palmyre Atlantique, France, 4 Trident. Depart 30th August , 7 nights Adults from €1,435pp Children from €969pp includes offer of €66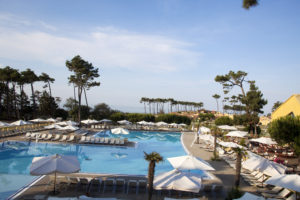 Sandpiper Bay, Florida, 4 Trident. Depart 19th May, 7 nights Adults from €1,419pp Children from €1019pp includes offer of €670