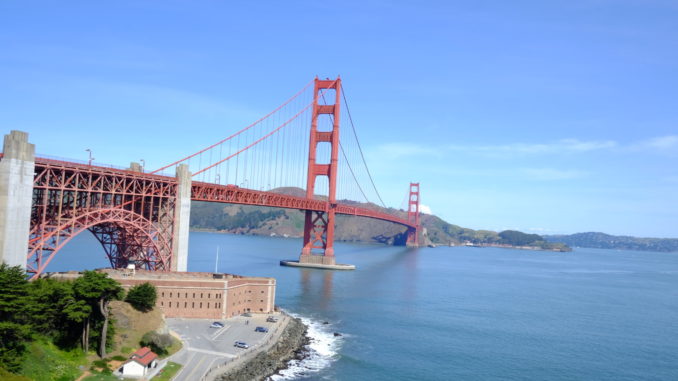 The Irish are no strangers to the US and with more direct flight from Ireland, 2017 is shaping up to be a great year to head west. I've put together a collection of my favourites and deals for my top five holidays to the USA.
Miami's Nice
Florida is a big favourite for Irish families and continues to offer terrific value. For those who adore Orlando and are thinking of returning to the theme parks there's great scope with new flights to explore the rest of Florida.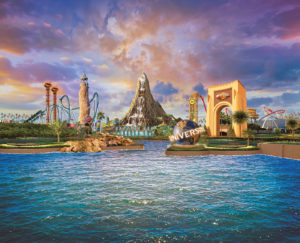 Try combining the parks with a road trip from Miami with direct flights from Aer Lingus and cheap flights with budget airline Wow Air. Spend some time at South Beach and watch the rollerbladers and keep fit fanatics against the backdrop of the stunning Art Deco hotels, like being in a movie set. Miami is broken up into interesting suburbs and Little Havana is a must see with old men playing dominoes at the side of the street. Do pop into the Cafe Versailles for a coffee or Mojito!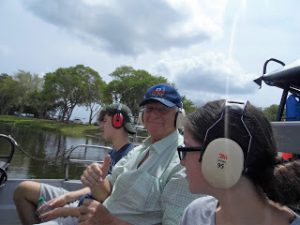 The Everglades run from the bottom of the state right through its centre offering great adventure for all the family. Horse riding through the swamps, or speeding through them on an airboat while doing a spot of crocodile hunting makes it easy to get connected with nature and the kids will love it. If you'd rather take the coastal route then driving through Palm Beach and Vero Beach will make great stop offs on the way to Orlando.  I've found a great deal from Tour America for this option and with Irish staff based in Florida it will ease your worries if this is the first time hiring a car in the US. www.visitflorida.com
Elvis and Graceland for the Music Fan.
It's hard to believe that forty years have passed since Elvis Presley left the building. Still considered by many to be the King of Rock and Roll, a trip to Tennessee next August for the anniversary is shaping up to be a highlight of 2017.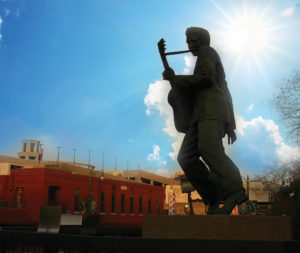 I'm recommending the ultimate tour for Elvis fans, starting off in Nashville, guests will get to see The Country Music Hall of Fame and Studio B. The tour takes a route through the artists early days from his birthplace in Memphis where you'll get to see personal artefacts and memorabilia. Follow his rags to riches stories as you get to experience his local haunts, the Thunderbird Lounge, Humes High School and visit Graceland where you can climb onboard his personalised Jet named after his daughter 'Lisa Marie' and sit in his pink Cadillac! The highlight this year will be attending the Elvis Anniversary Vigil in Graceland on the night of 15th August. www.graceland.com
Visiting the heartland States gives the traveller a new perspective on America. Locals are friendly and after a few days you'll find yourself asking complete strangers, 'How y'all doing?"  A tour like this might motivate to explore more in 2018.
Cruising the Caribbean
Direct flights to Miami make it easier to find the perfect Caribbean cruise in 2017. MSC have a new ship from Miami this year. Celebrity Cruises have many options also operating out of Miami and taking in the Virgin Islands, Puerto Rico and bigger islands like Jamaica.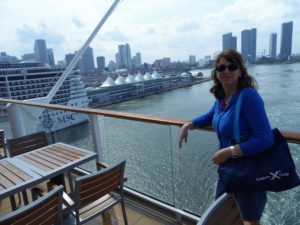 There's a cruise to suit every price range and guest, my advice is to sit down with a specialist where you can outline your needs. Royal Caribbean and MSC are great if you're taking the kids but if you are looking for a more luxurious or adult experience then it's difficult to beat Celebrity for all round quality and service, and Celebrity are great for the older family with teens or over 12s. Getting the correct cabin is really important, so I'd recommend talking it over with travel agents who know the layout and facilities on the ships, it will make a huge difference to the enjoyment of your cruise. You don't have to go on excursions at every stop. Sometimes it's nice to just step off and explore in your own time, especially on the smaller Caribbean islands but you must listen to the crew's advice and leave plenty of time to get back on board before departure.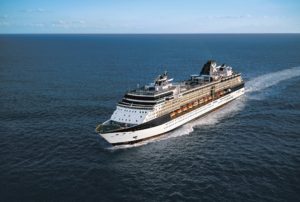 One of the main benefits to cruising, especially if travelling with hungry teens, is that food and entertainment is all inclusive − if you enjoy a few drinks on holidays then treat yourself to the drinks package. Cruising is the ideal family holiday if you're bringing Granny and Granddad along too!
Leaving Las Vegas
If you haven't been to Vegas then 2017 could be the year to change all that. A Mecca for entertainment, food and fun, it really is Disneyland for adults. But there's much more to this city than the glamour and gambling, only leave Las Vegas to visit the Grand Canyon, arguably the greatest National Park in the USA. It's worth taking a full day to visit the South Rim and call into the wonderful old world charm at El Tovar Hotel. Even Albert Einstein visited the rim on his travels and there's a photo of him on the wall of the Hopi House where you can pick up some Native American memorabilia. Whether you go by helicopter, airplane or bus the view over the edge will take your breath away.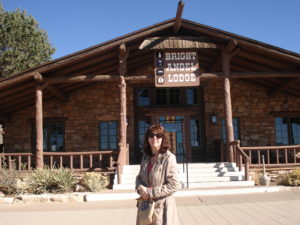 Everywhere you go in the states there are bargains to be had and I wouldn't be the first to arrive home with an extra suitcase to carry my purchases. Las Vegas Premium Outlets have centres at either end of the strip and there's always somewhere new to stay as every year hotels get bigger, better and more luxurious. www.lasvegas.com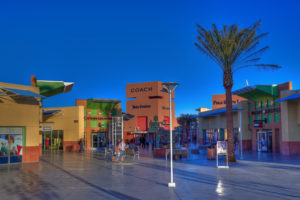 New Ways to get to LA
Los Angeles is another city made easier to get to since Aer Lingus joined Ethiopian Airways offering a direct route from Dublin. LA is a big city and it sprawls in all directions making it difficult to find a base. My favourite spot is sunny Santa Monica, not too far from LAX airport. It sits at the end of the Road for Route 66 and at the start of the famous pier. We stayed at the Shore Hotel which is great for families or couples and walking distance to all the healthy eateries and main shopping street. Bike hire stores are dotted along the coast and the best way to see Venice Beach, especially if you've the kids with you.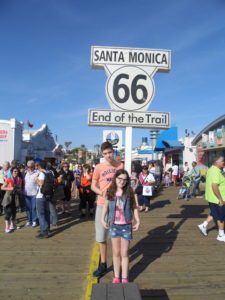 The Pacific Coast Highway is an iconic American Roadtrip and ideally takes three nights to San Francisco to see some of the pretty towns along the way such as Santa Barbara, San Luis Obispo and Monterey. Even better fly direct to San Francisco and end your drive in LA with uninterrupted views of the Pacific coast on the right-hand side of the road. Stick to speed limits carefully in the US as the highway patrol can pop out from nowhere and make sure the GPS is up to date. If you can manage the highways during LA rush hour, then you can drive anywhere in America. Another important tip is to make sure you always park in the correct direction at the road side and never in front of a fire hydrant, even if it looks like a free parking space. www.visitcalifornia.com
Factbox
Three Great Package Deals
Tour America's Elvis 40th Anniversary Tribute Tour 9th August 2017
www.touramerica.ie  tel:01-8173500
Price per person: €2979pp Includes
Flights, accommodation, Deluxe Coach tours and entry to museums. Limited places available.
California Fly Drive fr€1379pp with www.touramerica.ie
Return direct flights with Aer Lingus, All taxes and charges
2 Nights San Francisco, 1 Night Monterey, 1 Night San Luis Obispo, 3 Nights Los Angeles
Car Hire Based on 2 adults & 2 Kids sharing
Date of departure: May 2017
Orlando & Miami fr€999 pp Price Includes Return direct flights with Aer Lingus, 7 Nights Orlando, 3 Nights Miami with Car Hire Based on 2 adults & 2 Kids sharing in May 2017. www.touramerica.ie
Shopping Facts
Premium outlets are outside or close to every major city in the US and you can download vouchers before going on holidays to make even more savings!
Don't forget to shop in Florida!  Sawgrass Mills & The Colonnade Outlets have it all, more than 350 name brand outlets and value retailers at up to 7O% off. This is ringed by The Colonnade Outlets with an impressive array of designer outlet boutiques, outdoor dining and family-friendly entertainment. www.simon.com/the-colonnade-outlets-at-sawgrass-mills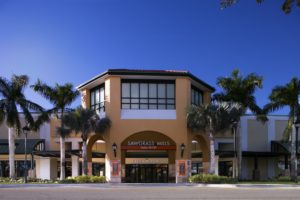 Las Vegas North Premium Outlets is the biggest with over 180 stores, at the gateway of Downtown Las Vegas and Fremont Street. www.premiumoutlets.com/outlet/las-vegas-north
Cruise Facts
Celebrity Reflection – from €1699 pp inside cabin 2 sharing
15Mar17 x 10 nights
Price includes flights, 3 nights at Gates South Beach Miami and 7 night cruise
Our Ref: 526076
Talk to the specialists. Check out Cruise Holidays new Luxury cruise shop in Abbey Street or go online at www.cruiseholidays.ie