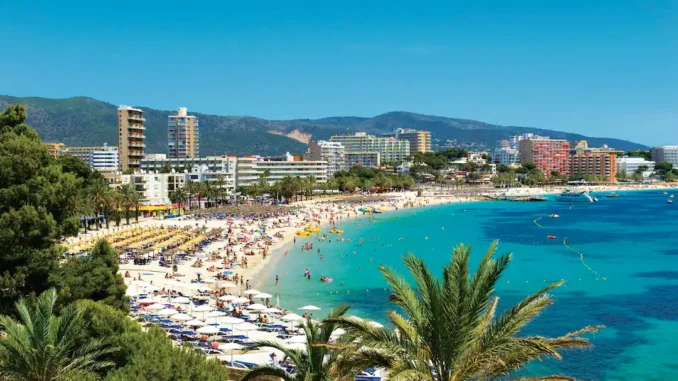 The news of a Spanish drinking law has set panic amongst many of the three million Irish who visit Spain each year. Some All Inclusive resorts will be limiting the amount of drinks available to guests to six per day – with three at lunch time and three at dinner. Sensational headlines get traction but it's very important to find out the details and take away before panicking.
The new laws effect only 2 of the Balearic Islands and only three specific areas on those islands.
San Antonia in Ibiza
Palma Playa de Palma (el Arenal) and Magaluf – both in Majorca
If this new legislation does effect you and you want to change your holiday then approach your travel agent or tour operator and see if they will change your resort. But if your contract doesn't allow this you may have to consider the extra expense and drink outside the hotel if you consume more than six drinks per day. The prices for extra drinks will be minimal and the most important reason for this new law is to ensure safety for all to enjoy the resorts. It is important to note that only a small amount of hotels are effected by this rule. The areas in these resorts is small and comparable to the size of Temple Bar in Dublin – some only three blocks wide.
New RULES INCLUDE :Premises Cannot advertise pub crawl or activity that may put hotel guests in danger – 2 for one and happy hours can happen at discretion of bars but you cannot advertise them – the idea is not to incentivise over drinking
Off licences were open all night and now they cannot sell alcohol after 9.30pm
All Inclusive Hotels: While you will be limited by amount that you drink in an all inclusive you can still go outside at night and drink as you wish. This will incur extra costs if you want to drink more than six drinks per day. It is important to realise that if a hotel breaks the rules they can be fined anything from 6k to 60k euros
I spoke to a travel agent asking about these laws and she advises travel agents who sell to leaving cert students for their big summer holidays will know the new rules.
Speaking with my own son who went to Magaluf in 2019 when he finished the leaving cert he described the strip as crazy with  bars open all night and unruly behaviour on the streets making it feel unsafe. Decadent behaviour in nightclubs with foam slathered all over the floor in the basement and young people jumping from balcony to balcony in apartment blocks are some of the reasons for these new laws. The conditions for locals were less than comfortable so this is a way of cleaning up these particular resorts.
Spain is the most popular destination for Irish tourists – potentially over 3 million visit every year and this is going to continue regardless of the new rules.
 For more information see https://www.spain.info/en/