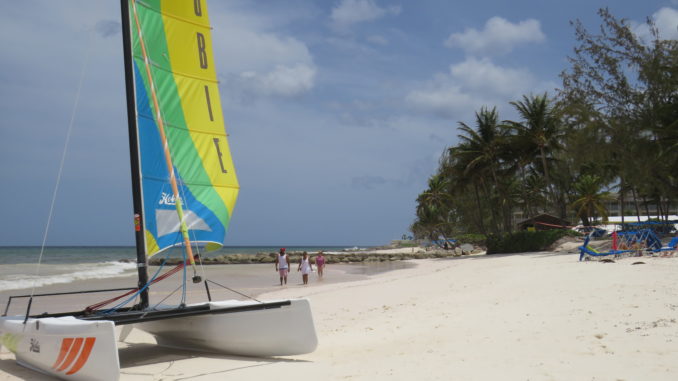 Newstalk summer Holidays March 17th
My advice is to get booking as prices will undoubtedly rise as the summer progresses with issues such as fuel costs so the sooner you book the better prepared you will be to budget. My other bit of advice is to make sure that you book with a fully bonded tour operator With so many cancellations over the last two years you really want to be sure that you won't lose your money.
Italy
We've all been missing the sunshine and the Irish love to be insured a bit of sun so I recommend Italy and a great family destination – Lake Garda.
Set among gentle hills littered with vineyards, the historic town of Castlenuovo del Garda is located close to some of the best known theme parks in Italy, making it an ideal choice for families. A medieval stone tower is the centrepoint of the town square, and you can spend happy hours dipping in and out of its plentiful shops, cafés and authentic trattorias.
It is ideally located for visits to Gardaland a short drive away, where you will find thrilling rollercoasters, water rides and a mini safari park, perfect for fun-filled family days out. The Canevaworld Resort, featuring both the Movieland amusement park and Aquapark with its massive waterslides, lagoons and lazy river, is also close by, and if you want to get up close and personal with a variety of marine life, head for the Sealife aquarium.
There is a great variety of scenic walking and cycling trails, museums and historic palaces in the immediate vicinity, and the neighbouring resorts of Lazise, Peschiera and Sirmione are within easy reach. You can also hop on the ferry and explore other towns dotted along the lake shore, or enjoy an excursion to one of the great cities of Milan, Venice or Verona.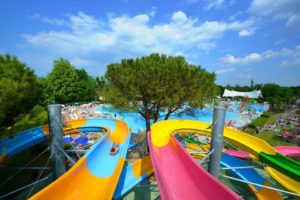 4* Gasparina Village
Prices based on 2 + 2 children (under 12)
€3148 for the family based on 25th June or 20th August
€3428 for the family based on all July & 6th or 13th August
It is an excellent property. It is a sister property of the very well-known Bella Italia complex in Lake Garda
https://www.topflight.ie/
France
If you can take your little ones away in June then I have to recommend camping in France as the value is terrific – July and August are the busiest months – many people take the car over in the ferry and load it up with wine on the way home that's a little bonus! Flash sale of 30% off your holiday if you book before March 21st for all Irish Visitors.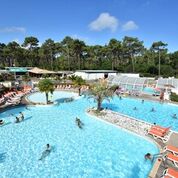 Siblu owns more than 20 holiday parks across France
• The holiday parks are brilliant for families with school age kids
• They all have lifeguarded pool complexes
• Many with waterslides, splash zones and toddler pools
• The mobile home accommodation makes self-catering really easy for families
• So parents can enjoy their break at a relaxed pace
• There's lots of entertainment and free kids' clubs for different ages
• Prices start from just €354 for west coast park charmettes a family staying for seven-nights in June and at la reserve – price to follow – this is where I stayed
• With the pools, kids' clubs, sports and activities included in that price
• To book go to siblu.ie
Getting there with Irish Ferries and Stena line direct to France – you can fly and higher a car but ferry is best option
Spain
Some people like to be taken care of from the moment they arrive at the airport and a guided tour is a wonderful option for many people – especially any with mobility issues or who want to pack a lot of sightseeing into their trip. That's why I've this fabulous trip to Andalucia this summer taking in some of the highlights of the region with the Travel Department
Take a sun break with Travel Department on this 7-night escorted holiday to Andalucia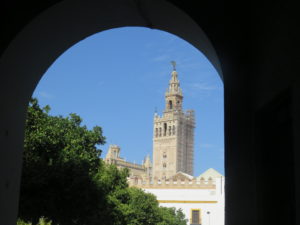 • Explore the history & beauty of Spain's southern region on this 7-night guided trip to Andalucía.
• Stay in the traditional, whitewashed towns of Loja or Antequera.
• Enjoy a walking tour of Antequera including a visit to Dolmen de Menga, a megalithic burial mound.
• Discover one of the greatest cities of the Middle Ages on a guided excursion to Córdoba.
• Experience Spain's most breathtaking palace fortress, the Alhambra, on a day trip to Granada.
• Visit the birthplace of Flamenco dancing on a full day, guided trip to Seville.
Departing in April, May and June from €879pp.
www.traveldepartment.ie
7 nights – includes return flights, transfers, hotel accommodation on a half board basis and your expert guide.
Portugal
Pine Cliffs Resort is one of the best family destinations in Portugal. It's located in the Algarve, just 30 minutes away from Faro Airport and it's close to the lively town of Albufeira. There are a lot of catered and self-catered options available which are perfect for families, and it offers a wide range of activities that can cater to all age groups. This includes 8 pools, 11 restaurants, a nine-hole golf course, a Tennis Academy, and one of the largest kids' club in Europe, Porto Pirata, which comes complete with two life-sized, fully explorable pirate ships, a 'racetrack' for toys on wheels and a bouncy castle. There is also SPA Serenity, several gyms and active studios, and families can enjoy direct access to beautiful Falesia Beach.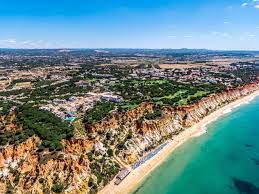 A family of four can stay at Pine Cliffs in a Two-Bedroom Townhouse in July 2022 from €576 per night. https://www.pinecliffs.com/
Air fares with Air Lingus start at €147.39 per person in July 2022.
Barbados
The place I'm most anxious to get back to is the Caribbean and Barbados has become more accessible with aer lingus flying via Manchester. The best time to travel there is during the cropping season in summer when there are massive festivities but if you cannot wait I've a great price for this May with Sunway from €1074pps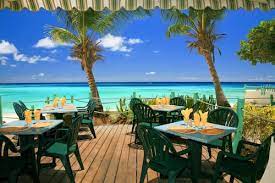 Blue Orchids Beach Hotel -Christ Church/St Lawrence Gap, Barbados
This apartment hotel is located on a beautiful stretch of unspoilt beach at Worthing on the southern coast of Barbados. Guests can enjoy one of the most fascinating sunsets they will ever see, within easy walking distance, and they will find all the services they need for a comfortable holiday nearby. About 5 minutes' drive away is the popular St Lawrence Gap, known for its fine restaurants, shopping and nightlife. Tourist attractions in the surrounding area include the Graeme Hall Bird Sanctuary (around 7 km), Barbados Museum (some 10 km) and Garrison Savannah (approximately 10 km). The capital city of Bridgetown is around 8 km away and the airport is some 11 km from the hotel. https://www.sunway.ie/
Kerry
If you are nervous about getting on a plane and perhaps have enjoyed the beauty of Ireland have you any destinations that you'd like to recommend at home? Kerry is hugely popular and everybody seems to book those first two weeks in august well in advance. I've sent many friends and family to the Sneem Hotel in Kerry and it's a fabulous option for all the family.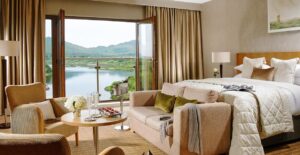 FAIRY TRAIL AT THE SNEEM HOTEL
Recently several Fairy Houses were discovered in the woods around the Sneem Hotel! We were so amazed to find these beautiful little houses that we have made a walking trail along all the houses. Map available at Reception.
KAYAKING
Explore the Sneem River by kayak! Double and single kayaks are available for rent at the Sneem Hotel. Bookings are essential. For more info see "kayaking".
COLOURING BOOKS
Sneem Hotel coloring Books and crayons are available to keep the young ones entertained whilst you are enjoying a mouthwatering dinner and/or drinks in our Fisher's Restaurant or Bar.
RIVER WALK & PYRAMID GARDEN
Take the kids for a stroll along the Sneem River and explore the Pyramids in the village gardens.
PLAYGROUND SNEEM VILLAGE
The playground is located in Sneem village, within convenient walking distance from the hotel.
For a week summer stay in Sneem hotel there are two options:
A family room for 7 nights in July including breakfast for 2 adults and 2 children would be €1430 total stay.
Otherwise there are self-catering apartments which can accommodate 2 adults and 2 children that would be €1175 total stay in July.
https://www.originalirishhotels.com/hotels/sneem-hotel