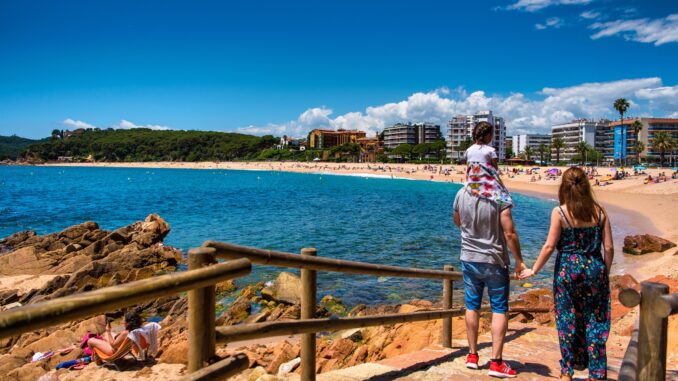 But you will have to be quick with offers from a family of four to go for €1716 for a week with flight and hotel. Book now on Sunway.ie or by calling (01) 231 1800. Be sure to mention that you heard about the great offer with me and you will be well looked after!
The Costa Brava is the coastal area which runs all the way from just above the city of Barcelona to the French border. It is also one of Europe's most romantic, unspoilt stretches of coast. The name says it all. Meaning 'wild coast' in Spanish, the Costa Brava also has some of the finest Blue Flag beaches in Europe: ranging from broad, sandy stretches to beautiful,  horseshoe bays and secluded smugglers' coves. Check out the rugged pink clifftops with the teal-coloured Mediterranean glittering below and all this framed by grand pines trees. Beyond that there are spectacular coastal walks and world-class golf courses – as well as diving, snorkelling and sailing, three Salvador Dalí museums, and outstanding Greco/Roman ruins.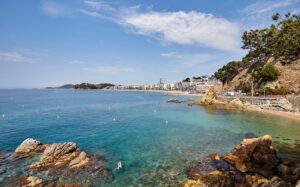 Save up to 25% off this popular beach destination including high summer dates.
Grab a bargain for you and your family now with offers from only €289 pp for flight and hotel.
4* Hotel Miramar
Room Only 13th April – 7 Nights From Only €289pps
Link : https://booking.sunway.ie/booking/results/package/airport/1/region/567/2023-04-13/7/1/2/0/0/0?flightclassid=0&direct=false&bid=2
3* Hotel Pimar & Spa
Bed & Breakfast, 3rd May – 7 Nights From Only €365pp
Link :  https://booking.sunway.ie/booking/results/package/airport/1/region/567/2023-05-03/7/1/2/0/0/0?flightclassid=0&direct=false&bid=2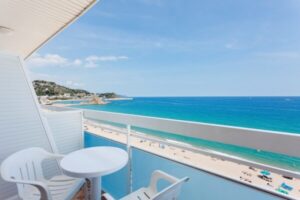 4* Beverly Park
Bed & Breakfast, 3rd May – 7 Nights From only €373pp
Link : https://booking.sunway.ie/booking/results/package/airport/1/region/567/2023-05-03/7/1/2/0/0/0?flightclassid=0&direct=false&bid=2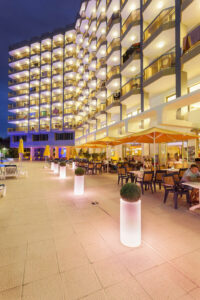 3* Alhambra Hotel
Bed & Breakfast 3rd June – 7 Nights From Only €399pp
Link : https://booking.sunway.ie/booking/results/package/airport/1/region/567/2023-05-03/7/1/2/0/0/0?flightclassid=0&direct=false&bid=2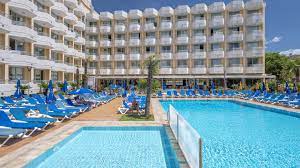 4* GHT Oasis Tossa & Spa
Bed & Breakfast
29th July – 7 Nights
From €795pp
Link : https://booking.sunway.ie/booking/results/package/airport/1/region/567/2023-07-29/7/1/2/0/0/0?flightclassid=0&direct=false&bid=2
4* Hotel Alba Seleqtta Family Offer 2 + 2
Room Only 31st August – 7 Nights From only €1716 per family
Link : https://booking.sunway.ie/booking/results/package/airport/1/region/567/2023-08-31/7/1/2/2/0/4-4?flightclassid=0&direct=false&bid=2
3* Hotel Sorra Daurada Splash Family Offer 2 + 2
Half Board
31st August – 7 Nights
From only €1899 per family
Link : https://booking.sunway.ie/booking/results/package/airport/1/region/567/2023-08-31/7/1/2/2/0/4-4?flightclassid=0&direct=false&bid=2