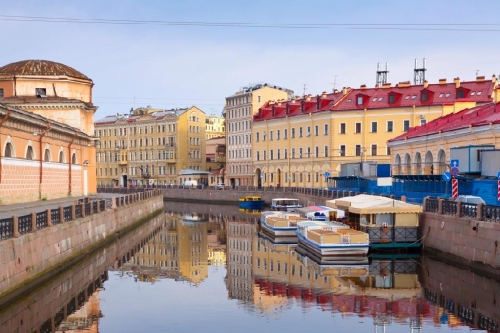 Situated on the Neva River that flows out to The Baltic Sea, this beautiful city offers a flavour of Russia to whet all appetites and with a plethora of events to mark the anniversary of the 1917 Russian Revolution this is a good time to visit – some will run until next year.
Leningrad, Petrograd and now again called by its original name, this Venice of the north is not to be mistaken for the slice of Florida baked in year round sunshine that shares its name.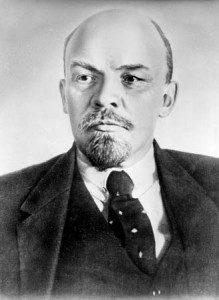 It gets cold in this St Petersburg and you'll need your jacket year round, but with long days (sunsets after 11pm for most of June and July) the white nights are optimum time to visit. I've the teens with me, Mark and Nicole, and I'm curious to see their reactions to subtle differences between this and other metropolises − such as the Cyrillic script on shop-fronts and familiar places like KFC and McDonalds.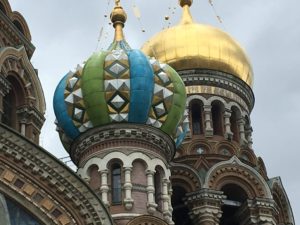 The sweeping boulevards are laced with meandering canals, comparable to the opulent grandeur of Paris, making it seem oddly similar from a distance. It's only when we pass by The Church of Our Saviour on the Spilled Blood, also the most photographed Russian Orthodox Church, that we are catapulted headlong into somewhere completely alien, a sight for the kids to savour in contrast to the Europe they know. Balloon-like turrets decorated with patterns of lozenges, diamonds and encrusted with gold leaf point to the sky and all the pomp of an elaborate wedding cake − this church is far more impressive than a photograph suggests.
Brushing up on my history is one of the joys of travel and while taking a guided tour with the lovely Svetlana, who has the knowledge of university professor and aloofness of a prison officer, I learn that St Petersburg was a hotbed of activity during the second revolution and rise of the Bolsheviks in October 1917. She's brutally honest, describing harsh living conditions for the average worker who lives in 700 square foot apartment. Nobody seems to own a house and she tells us that the condition and luxury of an apartment can assumed by the quality of the windows.

Time for a bit of shopping and Nevsky Prospekt is the place to start. Traditional purchases are of course the Matryoshka Dolls or Babushka (meaning old woman) dolls, or the desirable Faberge eggs. Faberge is a name that is synonymous with the pomp and decadence of the Tsarist Autocracy that reigned for over 500 years and possibly something that stirred up the peasants to revolt in the first place. My pair have a mini revolution of their own and insist on finding western stores − which I find carry extortionate prices. Western makeup and clothes seem to be just as expensive if not more so in the luxurious shop fronts and malls.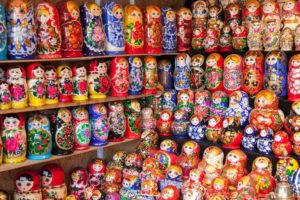 I remind them that we didn't come to St Petersburg to shop -besides it's time for lunch.  The Hotel Moscow resembles a 1960's airport terminal from the outside but its location is ideal and it has all the home comforts that Europeans expect − especially free Wifi which is a must when travelling with teens. We enjoy a bowl of borscht (beet soup), followed by orange caviar appetiser and Beef Stroganoff (which I'm sure has beet in it) finished off with apple tart − sweetened most likely by beet. Vodka is liberally served with our meal and if I'm not mistaken it's much sweeter than the type I'd buy in my local at home – perhaps there's beet in that too! Travelling is easy with a metro close by, and stations are richly decorated with elaborate stucco work, chandeliers and sculptures. Avtovo is regarded as one of the most beautiful in the world designed with the theme The Defense of Leningrad and opened in 1955. The wall of the central hall is decorated with a mosaic of Victory holding her child. "Are you sure this isn't a museum?" The teens ask. Not yet but we are on our way I warn them.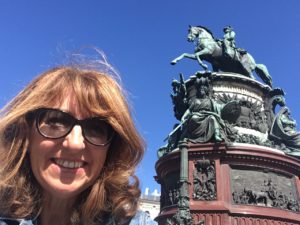 The Hermitage or winter palace is one of St Petersburg's most recognisable buildings and houses a hugely impressive collection of European art. Some of Picasso blue period and a host of Rembrandts, including some renaissance paintings bought by Catherine the Great – but thanks to the Russian revolution of 1917 the art became accessible to all. This great museum is so vast with over 400 rooms spread out over three floors that there is no chance of getting around it in a day – especially with two teens hermitagemuseum.org Buying museum tickets on line before arriving can help avoid the long queues but it is more expensive at $17.95 and $23.95 for two days.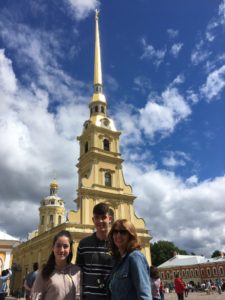 So I decide to take mine to The Cathedral of Peter and Paul to visit the remains of Tsar Nicholas II and his family and hear about the gory details of their gruesome end after the 1917 Revolution.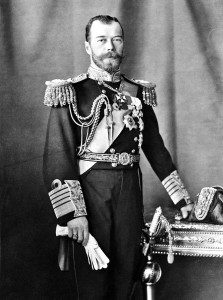 The remains of the Tsars family rest now close by the sarcophagi of Peter and Catherine the Great in the golden encrusted cathedral and fine example of elaborate Barque architecture. They were unceremoniously executed in the summer of 1918 but the legends of the Tsars youngest daughter Anastasia escaping has finally been put to rest and those who have claimed her identity found to be imposters. My daughter prefers to believe the story that she was introduced to by the Don Bluth feature cartoon Anastasia and that works for me too.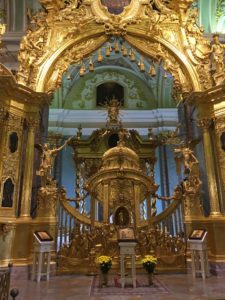 We can't leave this bejewelled city without seeing St Isaacs Cathedral. Offering breathtaking 360* views of St Petersburg and its cornucopia of architectural delights we are completely in awe. It's easy to see why the revolution started with so much opulence in close proximity − it must have been difficult for those watching on in hardship at the Tsarist Autocracy. But it's wonderful to see that the regard and respect for beauty has remained and it's there to be savoured and enjoyed by all.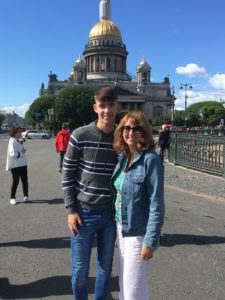 A tourist visa is needed before entering Russia so booking with a travel agent helps take the pain out of the process and they can advise on application and provide letter of invitation.
For more information on visiting St Petersburg see www.visit-petersburg.ru
If you'd like to hear more from The Novel Traveller visit www.thenoveltraveller.com and www.michellejackson.ie
Travel To St Petersburg with The Travel Broker TEL 01-8333921
4 nights 27th October 2017 – €599
Includes
Flights, hotels and two tours of the Hermitage and the Metero Art tour
4* Hotel Dostoevsky
For More Information see  http://www.visitrussia.org.uk