Michelle Walsh Jackson is an Irish Best-selling Novelist, Broadcaster and Travel Writer. She writes about travel, and her novels are all set in wonderful locations that will make you feel as if you are travelling with the characters that she writes about. Her debut novel 'Two Days in Biarritz' was published by Poolbeg Press and made number two in the Irish charts in 2008. Her other novels 'One Kiss in Havana' and 'Three Nights in New York' have been translated into several languages including, Dutch, German, Norwegian and Portuguese. Since then she has written '4am in Las Vegas,' '5 Peppermint Grove' set in Perth, Australia and 'Six Postcards Home' set in Dublin, London and Spain.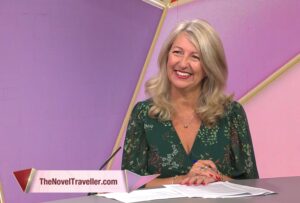 In 2015 she published '7 Wishes in Rome' as an ebook and all of her titles can be bought in good book shops or online here. In 2010 Michelle co-wrote the bestselling popular psychology book 'What Women Know,' published by Hachette Ireland, which was the first Irish book to use Facebook to source contributors.
Her latest novel is Journey to the Heartland and published in January 2021 by The Novel Press Dublin.
She writes for several Irish newspapers and magazines including the Irish Independent, The Irish Times, National Geographic Traveller and Irish Mail on Sunday and has a popular Travel Blog which is kept up to date with lots of travel news. Her articles are found in The Irish Daily Mail, Mail on Sunday and Irish Independent.
To commemorate the centenary celebrations of 1916, Michelle published an ebook of short stories earlier this year entitled Tales of Century and it can be purchased here Tales of a Century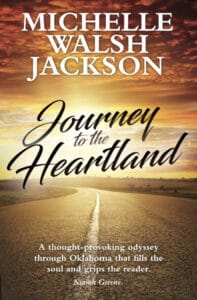 Michelle's new novel is Journey to the Heartland published by The Novel Press. 
It is available in independent bookshops and on Amazon
Michelle is a regular contributor on RTE radio and on Newstalk fm. She is also a Travel Expert on the RTE Today Show and Ireland am on Virgin Media One.
Her book website is http://michellejackson.ie/