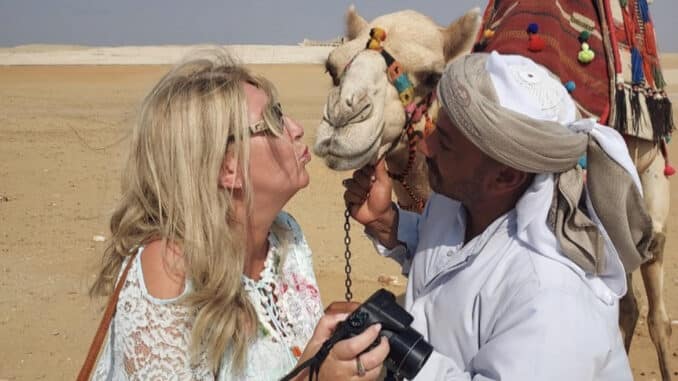 This is the busiest time of the year for those in the travel industry working to bring you the best holidays. First thing I'm going to say is that the demand for travel is greater than ever and we all have our wanderlust back – while last year saw a return to firm favourites such as Spain and Portugal this year I think people will be even more adventurous and try a little further afield with north Africa becoming more popular. Something important to keep in mind when planning on booking a trip remember that travel agents and operators often get special rates that are cheaper than booking yourself and you are protected should some unforeseen events taken place – but don't pick their brains than do book it yourself – travel agents are professionals and their advice is the difference between a good holiday or a mixed uncertain outcome.
Aer Lingus have a seat sale for two more days so go on their website to see some great savings especially to the USA www.aerlingus.com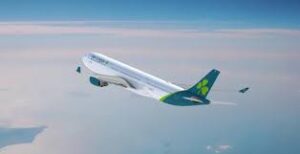 Listen back to my interview on Newstalk Breakfast https://www.newstalk.com/podcasts/highlights-from-newstalk-breakfast/holidays-wheres-the-best-place-to-go
Dublin Airport sees a plethora of new routes this summer. A rather new one is a direct flight to Bergen in Norway with Wideroe flying twice a week from Dublin, which is a very different destination and one that I will hope to explore. Two new Romanian Destinations will also be serviced from Dublin by Ryaniar to Cluj and Iasi. Antalya on the Turkish Riviera will be serviced by three airlines this summer including Turkish Airlines. Both Irish Airlines will be operating direct flights to Kos this summer from May 2nd. Ryanair offer a new service to Trieste twice weekly from the end of March and expanding on the popularity of Puglia as a destination they will also fly to Brindisi twice weekly. Aer Lingus are expanding connections to Italy with twice weekly flights to Brindisi and Olbia in Sardinia from May.
Sunway are the holiday experts and I've travelled with them several times – they have some fabulous value to Morocco and Cyprus especially.
If you would like to travel to Puglia then this offer is well worth checking out.
May from €565pp – 7 Nights
4* Majesty Hotel B&B from €565pp
4* Mercure Villa Romanazzi Carducci Bari R/O from €735pp
4* Monte Sarago Hotel B&B from €785pp
The above prices are per person based on 2 adults sharing for 7 nights and include flights & accommodation.
Morocco – Agadir
Prices from €289pp 16th May – 7 nights
2*+ Intouriste Apartments S/C from €289pp
3* Tildi Hotel B&B from €379pp
5* Riu Palace Tikida Agadir All Inc from €839pp
The above prices are per person and include flights / Priority Boarding + 10kg carry-on bag per person / return airport transfers + 7 nights' accommodation.
Egypt
Last year I took the new direct flight from Dublin to Cairo in Egypt with Egyptian Air and it was less than six hours.
The Travel Department are offering a wonderful bucket list trip to explore Egypt with plenty of dates throughout the year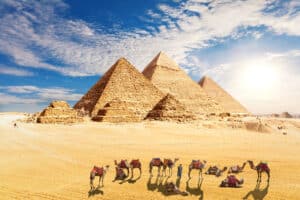 Sail down the Nile River and through Egypt on this unique holiday that combines the exotic beauty of Cairo and the vibrant resort of Hurghada with an unforgettable 7-night cruise. The holiday begins in the magnificent city of Cairo, absorb the ancient sites including a full day city tour, a visit to the Egyptian Museum and a trip to the Khan El Khalili bazaar. Pay a visit to Egypt's most iconic sites: the Pyramids of Giza and the Great Sphinx. Embark on a relaxing river cruise down the Nile with a range of excursions along the way including the Temple of Horus, the Valley of Kings, the High Dam and the Temples of Karnak and Luxor. Finally, enjoy a 3-night stay in Hurghada, the beautiful beach resort town stretching 40km along Egypt's Red Sea coast.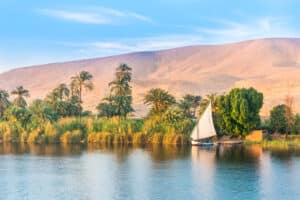 From €2,399 pps including all flights, transfers, 12 nights' accommodation including the 7-night cruise on the Nile on an all-inclusive basis and excursions and expert guides..
Departing on dates in April, May, June, Sept, October and November 2023….and get up to €200 pp off with the January Sale by booking before 3rd February.
There is also a solo traveller option from €2999 pp.
New Routes from Cork include Porto in Portugal with Ryanair and La Rochelle on Frances west coast. This is great news for people who like camping in France and this is the perfect family summer holiday with kids. In fact when my own kids were small we returned several times to Siblu campsites.
SIBLU ADDS EIGHT NEW HOLIDAY PARKS ACROSS FRANCE
Savings of up to 35% available through January on family holidays in May, June and September
Siblu now offers a choice of 30 holiday parks in France, with accommodation prices from as little as €295 per family in June, including modern mobile home accommodation, fully-lifeguarded pool complexes, free kids' clubs, and day and evening entertainment.
New additions for 2023 include five family-friendly holiday villages on the popular South West coast, plus new locations in Loire Atlantique and on the Mediterranean coast. Among the new parks are:
Marisol, Siblu's first holiday park in the Pyrénées Orientales on France's south coast. Marisol is a 5* site just 250 metres from the beach, with a large pool complex, lazy river and waterslide. For parents, there's also a wellness centre with sauna and treatments, and two restaurants serving a mouthwatering variety of foods (https://siblu.ie/campsite-marisol)
Les Embruns on the Cap Ferret peninsula in the Gironde region on the South West coast. This is a stylish seaside resort with the Atlantic ocean to one side and Arcachon Bay to the other, so there are plenty of beaches plus lots of facilities on site, (https://siblu.ie/campsite-les-embruns)
Slightly further south, in the region of Landes, is Le Pipiou, a lakeside holiday park on the edge of Lake Biscarosse. Guests can relax on the beach, paddle in the lake or enjoy watersports that include pedal boats, sailing and canoeing. The site is close to the coast too, with big sandy beaches and great waves for surfing and body boarding, (https://siblu.ie/campsite-le-pipiou)
Other new-to-Siblu holiday parks are Le Bois de Bayadène in Loire Atlantique, plus La Pointe, Les Oyats and Mimizan Plage in Landes.
The full range of 30 Siblu holiday villages across France also includes locations in Normandy, Brittany, the Vendée and Charente Maritime (https://siblu.ie).
Seville
Another terrific destination new to Cork Airport is Seville in Andalusia in Southern Spain. I love this city so much and it is the perfect gateway for a sun holiday or one stop for a city break. I found a great value three night weekend break with Click and Go from Cork
3* staff pic on 26 June for 3 nights from Cork from €299pp Seville
Flights and stay at Derby Sevilla Hotel
This year Spain is celebrating Picasso with 16 exhibitions of his work happening all over Spain from Barcelona, Bilbao, Malaga to Madrid so be sure to check them out if you are an art fan https://www.spain.info/picasso-2023/en/exhibitions/
Some new routes to the UK will make it easier for football fans to enjoy direct flights to Liverpool and Newcastle this summer.
I'm a big fan of both cities and the warm northern welcome on offer to Irish visitors. Liverpool enjoys the Tate Gallery at Albert Dock and such fantastic shopping and nightlife. Newcastle offers the fabulous Baltic Art Museum and also amazing nightlife. A visit to Beamish just outside the city in Gateshead will leave you amazed by this fabulous trip back in time to the Georgian and Edwardian period amongst other decades.
This weekend Shannon Airport offers The Holiday World Show. Staring today featuring Spain and other destinations and routes Saturday and Sunday, 14th and 15th January 2023 in a new venue, the Radisson Blu, Ennis Road, Limerick.
Ryanair also offer a direct flight to Porto from Shannon this summer which will be a fabulous city break option from March 26th flying every Wednesday and Sunday. Portugal is one of my favourite countries for a city break and I'm just back from a city break in Faro which is fabulous for all the family. Porto has a great food and wine scene set next to the stunning Douro Valley and the River Douro.
Naples
Another great route from Shannon is Naples and this will facilitate some great packages to Sorrento and the Amalfi Coast.
Topflight has some lovely deals from Shannon and great value too.
Seven nights including flights and staying in Sorrento from €888pps