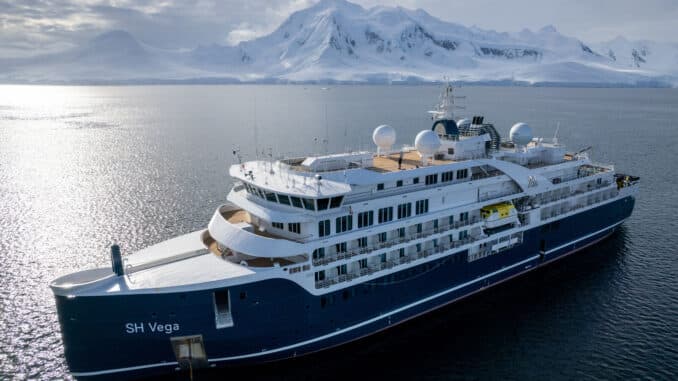 Swan Hellenic was relaunched in July 2020 to proudly continue the spirit of cultural expedition cruising the company pioneered in the 1950s. The new company has a global cultural cruising outlook dedicated to providing guests with the opportunity to 'see what others don't'.
The SH Vega was in Dublin recently and we saw and experienced the amazing facilities on board. We heard about the exciting destinations from Anthony Jinman. He was rescued by one of the Swan Hellenic ships on one of his expeditions. Passengers can expect to travel to Antarctica, The Arctic and the rest of the world.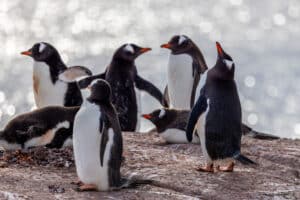 All three ships offer luxurious accommodation with a spa, gym facilities, swimming pool, a base camp and three dining options. We had lunch on board and it was everything you would expect of a five star hotel.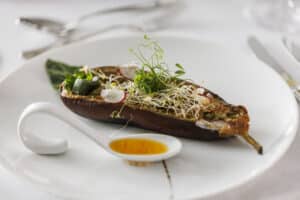 All cabins enjoy their own en suite bathroom and some suites have a relaxing area so that you can enjoy your own space at leisure. Every cabin enjoys a private balcony with chairs to watch the wonderous landscapes outside.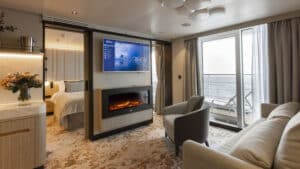 Guests can see wildlife up close and immerse themselves in nature using zodiac crafts and there are options to kayak themselves also. If hiking or camping is your thing you can do this in the most remote places in the world.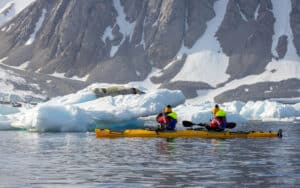 These unique cruising adventures are once-in-a-lifetime opportunities and bucket list dream trips. To find out more go to https://www.swanhellenic.com/