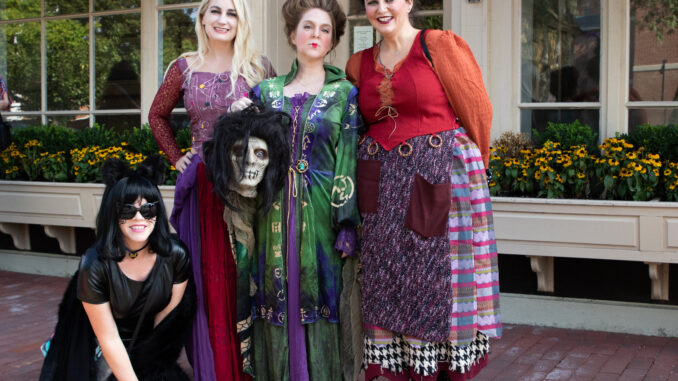 Halloween Travel Ireland AM on Virgin Media TV
Traditionally the festival of Samhain is an Irish Festival but we can thank our emigrant heritage and friends in America to really put it on the map and throw a great Halloween Party.
I'm starting with Boston which is heartland of beautiful new England in the fall. Only half an hour by train from one of my favourite US cities Boston. Salem is rich in history, folklore and perhaps one of the most horrific examples of societal breakdown and misbehaviour during the Salem Witch Trials in 1692 when 19 innocent people were put to death by hanging and another unfortunate was tortured to death. October is a very busy time in the town, so it's even better to visit at any other time of the year and you can tour the historic sites and check out the Witch Museum and the gothic House of the Seven Gables.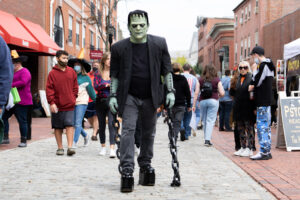 The town has turned its history into a place of pilgrimage for Halloween lovers with the Haunted Happenings festival. On a much more fun note you can visit the stores and have your fortune told and buy crystal balls and spooky stuff.
Stephen King is from the New England state of Maine. Many of his novels and stories are set in the fictional town of Derry, which is based on the real town of Bangor, about 3 hours north of Boston, where he still lives in the town in marvellously spooky Victorian mansion with wrought iron cobwebs and spiders. There's a great tour in the town that takes you to some of the locations that inspired works such IT, Pet Sematary and were used as film locations for the horror classics.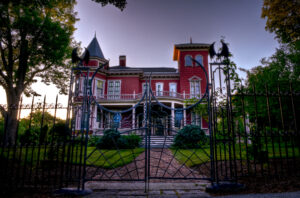 The town of Concord is full of revolutionary history, and visitors looking for the supernatural are in for a treat. The Old Colonial Inn in Concord is over 300 years old and has featured on US TVs, Ghost Hunters. Parts of this quaint property where once used a surgery and a mortuary and guests in room 24 have reported seeing apparitions!
No trip to New England is complete without a stay in Boston with great historic sites that you can visit throughout the city, including some really atmospheric graveyards. The Granary Burying Ground is on the city's famous Freedom Trail and is where famous patriots such as Sam Adams, Paul Revere and John Hancock are buried.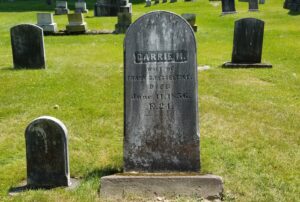 American Holidays offer itinerary and package have a New England Explorer self drive itinerary which takes in Boston, Maine Coast, White Mountains, Vermont, Connecticut and Cape Cod
https://www.americanholidays.com/en-ie/holiday-deals/new-england-fly-drive/
its based on travelling May 24 – 2 adults 7 nights Hotels and fully inclusive car rental from €2359
Spend Thanksgiving in Boston this year 4 nights with direct flight in the Boston Park Plaza for €1199?
Pretty much most states celebrate Halloween as a harvest festival too – some places go crazy such as Key West and Las Vegas where everyone dresses up but there are so many good reasons to travel to Philadelphia. Being steeped in history and the home of American Independence Philadelphia is a wonderful city to explore stories and it has great street art and murals too.
During Halloween it has one of the spookiest experiences at the penitentiary. Eastern State Penitentiary's Halloween Nights takes place on select nights from 22nd September to 11th November is an immersive experience featuring five thrilling haunted houses, museum exhibits, themed lounges, live performances, and more, all inside the massive, abandoned complex of Eastern State Penitentiary.
Food is a great reason to visit Philadelphia, home to the famous philly cheese steak and so much more. Philadelphia has a thriving craft beer scene, and during Oktoberfest, many breweries create special beers inspired by German traditions. 23 rd Street Armory Oktoberfest which takes place on 13th and 14th October claims to be the most Authentic Oktoberfest experience outside of Munich. Taking place in a 16,000 foot tented venue which can fit up to 1,400 people and features live German
Oompah music, cultural German dance performances, original festival food, and of course, plenty of German beer.
If you're more interested in unexpected experiences, tour reportedly haunted sites and attractions during a Ghost Tour of Philadelphia when costumed guides will lead you to some of the city's most historic sites, including Independence Hall and Washington Square.
The Boyne Valley
The Boyne Valley is home to so much of our history and claims to be the home of the original Samhain. The Puca Festival returns with many other attractions for young and old.
The fabulous Samhain festival of food in Kells runs from November 2-5th The Samhain Festival  plays host to all of Irelands key food writers and involves debate, demos, literary pub crawls, food safaris, long table Banquet (by Michelin Star Chef Enda Mc Evoy), film and lots for kids too….Guests include Slow Food Global Founder Carlo Petrini, Chefs Paul Flynn, Kevin Dundon, Darina Allen to name a few
For little ones – If you want to spooky fun in the great outdoors, make your way to Bee Wise Nature
Trail for Bee Tricked and Bee Treated, where you'll visit different houses along the walk and meet some witches, ghosts, skeletons, etc. and receive some treats from their cauldrons. This is a fully outdoor event; dress for the weather! This event is suitable for children from 1+years of age. €18 per child (treats at each house), Adult – €10.
Causey Farm has lots going on for little ones too and for older teens and adults Farmaphobia is back and I had a great scary time there last year. Pooka Spooka at Causey Farm will be taking place on October on various dates 15th,and 31st and is guaranteed to be a great day of Halloween fun for the young (and the not so young). Throughout the day you can get involved in games and crafts, get aboard the hayride and check out the pumpkin-carving demonstration. To really get a scare try the story telling and tunnel of terror! €14 per person. Children under 2 free of charge.
Farmaphobia will also be taking place at Causey Farm from the 6 th October – 1 st November. With five terrifying haunts spread over 100 acres of fear, Irelands biggest Halloween event is definitely not to be missed. DJ Spooks will also be performing nightly and will be joined by a few new friends. Visit https://farmaphobia.com/ to keep up to date on what is planned for Farmaphobia and for ticket information.
Lú Festival of Light in Drogheda will run over two long weekends on the 27th – 31st October and 2nd – 4th of November, and will shine a light on the myths and legends from our shared mythological past. Learn about the stories of Amergin, Aengus; Caer, Boainn, Fionn and the Salmon of Knowledge, and Lugh of the Long Arm. The stories will be brought to life over eight days of stunning illuminations that will light up the Old Abbey, St Peters Church and Laurence's Gate using the latest digital technology. The festival will also host live street performance, together with family friendly entertainment.
Of course it wouldn't be Halloween without the Púca Festival, which is returning from the 27 th – 31 st October in various locations across Trim and Athboy. The festival will be five days of music, feasting and much more. Headliners for this year include Niall Breslin, Mack Fleetwood, Jason Byrne, The Waterboys, Damien Dempsey, Macy Gray, and much more! Visit: www.pucafestival.com
Make it a Halloween to remember by visiting the Boyne Valley. www.discoverboynevalley.ie/
Derry is indeed one of the best places in the world to celebrate Halloween and every year everybody dresses up in the heart of the city for all the festival days. The setting is wonderful because at its heart is the walled city and the only intact maiden city of its kind in Ireland or the UK.
This year the festivities start on October 28th For four nights from October 28th – 31st the worlds of past and present collide to bring you a dazzling street celebration of all things spooky.
The Awakening the Walled City Trail will be dotted with illumination, aerial performance, pyrotechnics and music. And there's plenty of activities for your little horrors to enjoy with the Roar Roar Dinosaurs, the haunted Halloween Trail and Disco and loads more fearsome fun.
Halloween night itself will see hundreds of performers take to the streets for the annual carnival parade, followed by a thrilling drone display and a spectacular fireworks finale over the River Foyle.
Bishopsgate Hotel
If you would like to stay within the walls of the city then the best spot is at the Bishopsgate Hotel right in the centre of the town and it offers modern elegance with classic style
Offer Irelands Blue Book Bishopsgate Hotel
Bishops Gate Offer for October.
Stay, Dine and Explore Derry – 2 Nights
Stay in the heart of the Walled City, dine in our award winning restaurant and explore our unique city steeped in history and vibrant culture.
2 Nights Accommodation with cooked to order Irish Breakfast each morning
Three Course Dinner in The Wig and Gown Restaurant on one evening
2 Day official sightseeing Visit Derry pass with entry to up to 10 attractions including museums, walking tours, cathedrals and The Derry Girls Experience Exhibition ( From 4th July 2023 )
See visitderrypass.com for up to date information on attraction opening times and restrictions.
https://www.bishopsgatehotelderry.com/hotel-bookings.html#!/accommodation/packages?code=LSSDE
Transylvania
Not traditionally a Halloween story but for lovers of the macabre you can visit Bran Castle which is home to Vlad the Impaler the inspiration for the original character of the Dracula horror story who used to impale his victims. I was over there on a hiking holiday in September and we visited the castle and drove through the Gothic town of Busteni where Wednesday Adams was filmed.
Bran Castle, Transylvannia
Apparently Elon Musk took over the castle last year and flew in some of his rich friends for a massive party that he didn't turn up for…At the moment there is an exhibition of torture equipment and there lots of interactive displays telling the history of Dracula and the cult that is at the centre of so many books and movies about vampires.
But Bran Castle runs a host of activities during the month of October and it's a beautiful part of Romania to visit. Brasov is the nearest town and you can stay in the centre which is traditional and charming – at the weekend markets you can buy handmade good and delicacies– I of course had to buy some local garlic!
This is a great place to go and see bears in the wild and they have been known to pop up in the centre of Brasov and if that doesn't scare you I'm not sure what will!
The Travel Department organise hiking holidays to Transylvania and best times to go are in spring and autumn. With a perfect mix of outdoor activity and cultural sightseeing, this holiday is the best way to discover Romania's highlights. This holiday is a leisurely walking level. The average daily walking distance on leisurely walks is between 4km – 13km, with a maximum daily walking duration of 4 hours. Departs on 13th May, 2023 from €1,199pp including return flights, transfers, 7 nights' accommodation on B&B basis in a three or four-star hotel, plus expert guide. https://www.tdactiveholidays.com/holiday/transylvania-walking-holiday