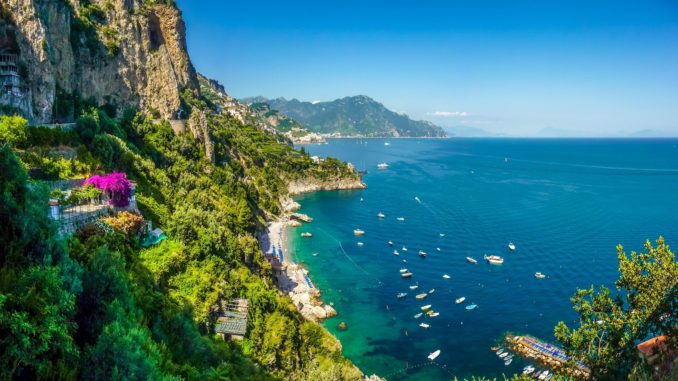 Are you sick and tired of the miserable weather we've been having in Ireland this July? Some people might have put off taking their holidays until autumn but are desperate to get away sooner so I have found out what is available.
Last summer I was desperate for a week in the sun and I went to Topflight, the Italian Specialists and revisited the beautiful Amalfi Coast. I was travelling with my son so we took in a nice mix of sightseeing and beach time. I love this area because Pompeii is a must visit spot and we took a boat trip over to Capri and up to the top of Anacapri. The food is great and in comparison to Irish prices it wasn't too expensive. I would recommend bringing a mix of cash and credit card as many taxis will insist on using cash. We took the train to Naples for the day and you can get the ferry for only a few euros which is a gorgeous boat trip.
If you're looking for centrally located hotel, you've found it in the Hotel Astoria. It is smack bang in the middle of the historical centre of Sorrento with all of its bars, cafés, restaurants and shops just a few minutes walk away. Also close by are the main square, the port and the railway station, if you fancy venturing further afield.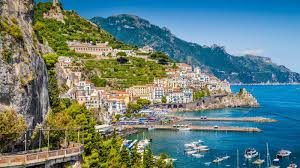 Click on this link to go straight to the deal Topflight website and Hotel Astoria deal
Availability from Dublin including flights to Naples with Ryanair and seven nights on a BnB basis €1098 going out August 6th €1098pps, August 13th €1080 and August 20th €1052
If you are travelling in a family then a villa holiday might be the perfect last minute getaway. I spoke with Niall from Killiney Travel who work directly with Villa Select and have a wide range of gorgeous properties in Spain and Portugal and further afield. This is a great way for two families to holiday together or for a three generational holiday that includes granny and granddad – or for a group of friends that want to create their own love island type of experience.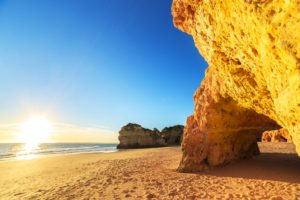 Vilamoura, Portugal – 5 bedroom with pool – ideal for large families Villa do Vale is a 5 bedroom holiday villa to rent next to Vilasol.
Accommodation Only 1st September 2023 for 7 Nights -. Prices From €210 per person based on 10 sharing
Flights to Faro around  €275 per person with Aer Lingus and Killiney travel will take care of everything.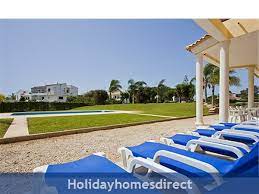 Albufeira, Algarve –  Sleeps 6 people, 2 bathrooms, Villa Andre is one of our newest family villas located in Albufeira.
Accommodation Only. 14th October 2023 for 7 Nights . Prices From
€135 per person based on 6 sharing.
Flights to Faro around €300 per person with Aer Lingus
Not traditionally a sun spot but Austria gets fantastic weather in summer and with lush green hills and lots of sports activities I think it's a terrific destination for young and older active holidaymakers. The health benefits of that clean mountain air is something that the Victorians used to harness back in the day. Hiking and Biking are popular and in the Tyrol you can enjoy cosey pubs that transform from après ski venues to fun bars in summer.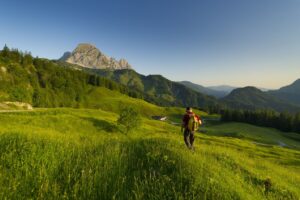 Late offers for August with Topflight include – The Hotel Garni – a family run hotel near the centre of St. Johann in Tirol, this hotel is close to the many restaurants and attractions that St. Johann has to offer.
The Panorama Badewelt is an fantastic leisure centre which includes both an indoor and outdoor area, giant water slides for the kids and relaxing and fun facilities for adults too and is just a 7 minute walk away.
Flights from Dublin with Aer Lingus and accommodation on BnB basis and transfers included for one week – €796pps August 27th – €819 August 20th with topflight.ie 
Morocco is growing ever more popular with Irish visitors and year round sunshine is just one good reason. If you want to chill out and try your hand at surfing or yoga then the Paradis Plage Surf Yoga and Spa hotel is a stylish resort with a relaxed atmosphere consisting of several 2-storey buildings in a beautiful garden area overlooking a 5 km sandy beach. This modern concept is ideal for those wanting to nurture body, mind and spirit through excellent yoga classes and spa treatments. It offers a unique and unforgettable experience with outdoor activities for that "getaway" from it all holiday. A visit to Marrakech is a must when you are in Morocco but I would do it with the help of the tour operator – time is precious when you are on holidays and you don't want anything to go wrong…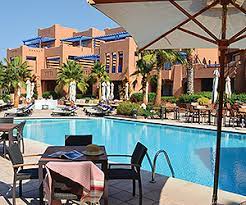 Travel this August 26th  for €880 and stay in a junior suite with flights included and if you can wait to go in November you will only pay Bed & Breakfast From €571pp. see www.sunway.ie
Turkey is terrific value and I've checked out availability with Click and Go only last week. They are an online travel agent but with a terrific phone service and you will always get someone to talk to which is so important when you've concerns or questions. They have first hand experience of the properties that they sell and will highly recommend hotels for different demographics – for example if you want a quiet place or night clubs or near cultural sights.
One of the most amazing day trips in Turkey is to Ephesus which is reachable from Kusadasi and Bodrum resorts. Click and Go price me a great price for ten nights in August for a lovely 3* close to the beach in Gumbet flights, accommodation and transfers for €900 and the peace of mind of a fully bonded travel agent. Give them a call if you are looking for a last minute sun holiday, a cruise or a weekend city break. Check out my facebook page for weekly offers from Click and Go