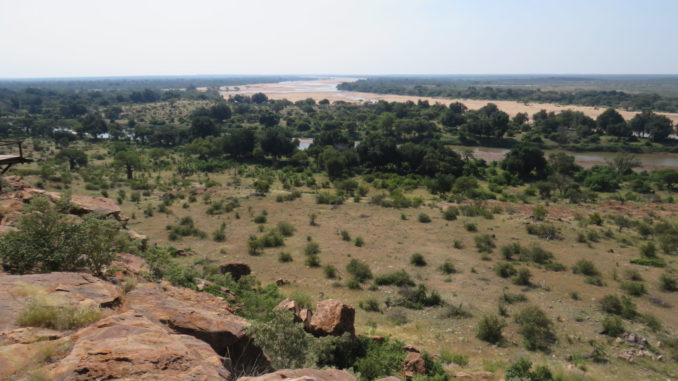 First Published in The Sunday Independent 26th August 2018
South Africa Limpopo and Johannesburg, Guateng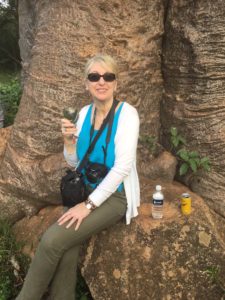 I'm sitting under the Baobab Tree sipping a gin and tonic from the rim of a metal goblet. My companion is over 600 years old stretching his branches far into the cloudless African sky. This is Limpopo, a region as far north as a traveller can go before crossing the confluence of the Limpopo River, hugging the borders of Zimbabwe and Botswana.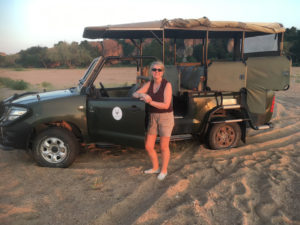 My first impressions of South Africa are different to the images I'd conjured up in my mind but this is not Capetown or Durban. In geographical terms Limpopo is to South Africa as Leitrim is to Ireland, laced with rural delights and earthy indigenous people eager to show me the road less travelled.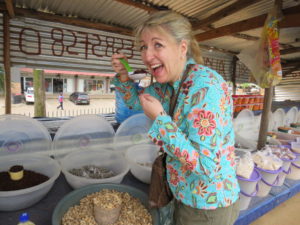 Next morning I'm taken by local guide, Alfred, to the town of Elim where locals go about their business at market stalls filled with avocados, tomatoes, root vegetables and spicy piri-piri sauces. Some meagre chickens stare out at me from their metal cage. As we are in 'Leitrim' there's an absence of generic stores, (apart from KFC which is hugely popular all over Africa) even in the local shopping centre which surprisingly offers free WIFI to passersby.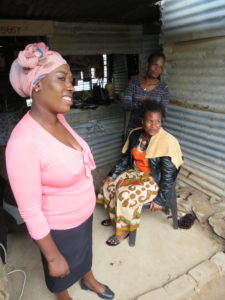 I politely ask one of the local ladies if I can take her photograph while her hair is being threaded, "Where you from?" Eunace asks me. When I tell her she seems utterly delighted. "You take me back to Ireland in your picture." I'm greeted with equal warmth by the local dressmaker who plays some Tsonga music and shows me how to move properly with the heavy traditional Shibvelani Skirts − made with 36 meters of fabric. The warmth and beauty of the locals is intoxicating as they share their wares. I try local delicacy, Mopane Worms, Limpopo's favourite snack but similar in texture and flavour to a straw mattress. The Murula beer is equally pungent, served by the lovely Melina at the stall she shares with her father.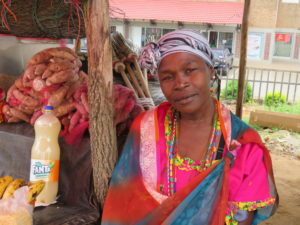 The landscape of Limpopo is filled with colour as I travel next day en route to Mapugubwe National Park and our driver, South-African-Ranger Werner, traverses the Tropic of Capricorn to get there. Donkeys and cows take over the road along the way but it's a novelty more than a nuisance. "This is not India," Werner cries. "You are not sacred here." Ahead the landscape changes with unique sandstone formations dotted with termite mounds along the edge of the road.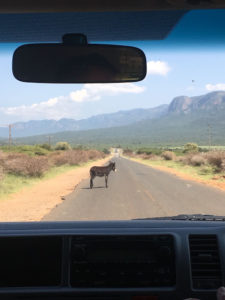 "There is something about safari life that makes you forget all your sorrows and feel as if you had drunk half a bottle of champagne – bubbling over with heartfelt gratitude for being alive." Karen Blixen's words found in her 1937 novel, Out of Africa, are as relevant today. A safari transports the reluctant explorer in any soul. I check into one of the thatched huts at Leowke Rest Camp in the middle of Mapungubwe Park and enjoy the prospect of the outdoor shower later.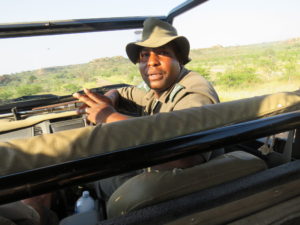 Every safari offers something different; here the natural rock formations painted blush and pink in the sunlight are hypnotic. Our guide Tinyiko has a gentle way of explaining the stories hidden in the landscape and takes his guests down to the river's edge as the sun disappears behind the silhouettes of Botswana and Zimbabwe. On the way we pass Mapungubwe Hill which was once a busy fortress during the Iron Age where archaeologists uncovered a Golden Rhino from the site. Springbocks, Elephants, Zebras and Warthogs go about their business as we drive through the park, Meerkats and Nile crocodile are two of the creatures not frequently associated with Limpopo but they thrive here. The big cats avoid us on this occasion but it is best to have no expectations on safari. Then suddenly a one-horned impala jumps in front of our jeep as the night sets in and Tinyiko informs me that this is very good luck − these creatures are locally referred to as unicorn.
That night after dinner I take some time out on the porch where the stars are so numerous it's difficult to see the dark black velvet of the night sky and I understand what Blixen was writing about now.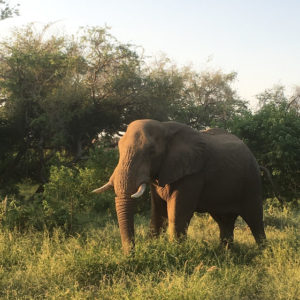 I'm reluctant to leave Limpopo but a short one hour flight from Polokwane to Johannesburg Airport and I'm ready to be educated about the countries more recent history in Gauteng state. Johannesburg was named after the city's founder who discovered gold in 1886 and its legacy has insured that it would become the financial capital based on the wealth accumulated from mining.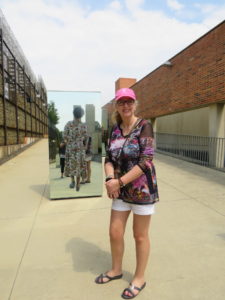 The most important must do in Johannesburg is The Apartheid Museum. Walking through the 'blank' entrance of the Apartheid Museum takes me right back to 1970. It is printed on my ticket that I'm white/blank and the other entrance has non-blank emblazoned across it.  I'm reminded that apartheid still exists in the world. A visit to Selma in Alabama or a stroll through the Bogside in Derry informs the most earnest traveller that this has happened before and indeed is still happening in parts of the world such as Palestine. Injustice is clearly seen in retrospect while walking through the corridors of a well furnished museum.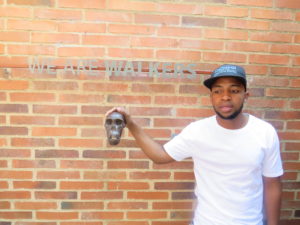 My guide is Charles Ncube who was only six years old when his mother was taken from her home in the middle of the night by the big yellow Caspirs (police vehicles similar to tanks) which were used to control the population of Soweto during Apartheid. She was tortured and killed for being a member of the community trying to evoke change and civil rights. In the years of reconciliation that followed Mandela's release from prison, Charles and his family met with the police who murdered her. With a heavy heart I listen to his great acceptance and desire for peace in the new South Africa, based on The Seven Pillars of Democracy set out by Mandela.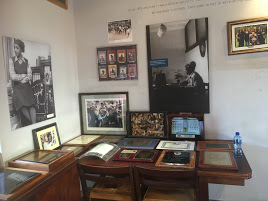 In the same way, the flag was constructed uniting all fragments of this multi-cultural society. It is more than just the black and white divide that strikes a chord with me but the sense of overcoming the past and unity for the future.
It's been one-hundred years since Nelson Mandela was born in July 1918, and deeper within the museum is an exclusive homage to Mandela's extraordinary life. This son of a Xhosa Chief is accounted with interactive installations such as a copy of his cell on Robben Island, this is a place that I could spend an entire day and still not see everything.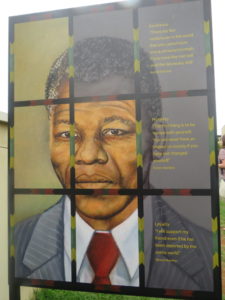 "Honesty, the first thing is to be honest with your-self. You can never have an impact on society if you have not changed yourself." One of many words of wisdom from Nelson Rolihlahla Mandela posted around the museum. Interestingly Mandela was signed into office in 1994 by the same judge who had incarcerated him in 1964. I'm deeply moved leaving this place.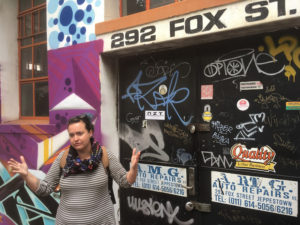 Next I meet with Jo Buitendach of Past Experiences Tours, who guides me through the trendy suburb of Maboneng. She charges SAR 1,100 for a private tour with three persons. We explore Fox street and environs with the best Street Art in Johannesburg. Tapz is the most famous Graffiti Artist locally and Jo explains his process and his colourful works that are gaining popularity. Places such as this are rich in racial and cultural diversity sitting comfortably together and full of hope for the new South Africa. With trendy boutique hotels or big brand chains there is great choice for the tourist. But Charles is keen for me to see his home town, Soweto, a thirty minute drive from the city centre.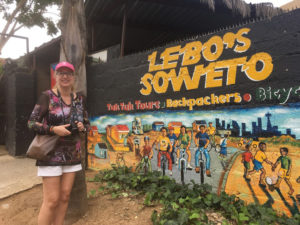 Situated in the south east of the city in an area 200 square kilometres, Soweto is home to one third of the city's population of 5 million people. I take a tour with Lebos and the informative manager, Luigile, takes me around the township of Orlando, in a tuk tuk. It's here that Mandel returned after his release from prison and we stop off at a small red-bricked house where he lived − as humble as the man himself.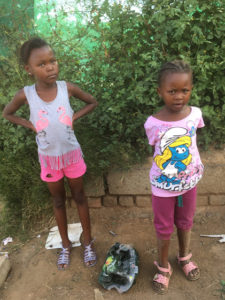 I'm reminded of the many tribes I've encountered since my arrival in South Africa while on my journey through Soweto.  Only the remains of exploitation trickle through the street from the Tufloos and homemade sanitation but no feelings of fear, in fact tourists are made feel extremely welcome and as in most poverty-stricken citadels the children rush out with smiling faces and open hands. They are happy to give a high-five and love having their photos taken. Set on the wrong side of Johannesburg where the miners lived in appalling conditions, the asbestos roofed cottages are still in use today for families of up to ten people.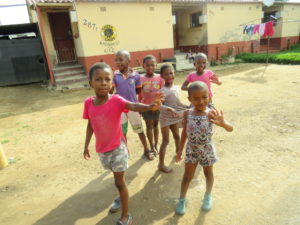 It is here that I feel completely comfortable with the South African people − those economic migrants, some who have travelled from Limpopo and other rural states, in search of the streets paved with gold.
Highlights One
I stayed at Madi A Thava Mountain Lodge, where Dutch proprietors Aard and Marcella have carefully carved a family-friendly retreat, equally attractive for couples and sympathetic to the local culture and offering sustainable tourism. The traditions of the Sotho, Tsonga and Venda tribes are documented in detail in a gallery on site. The hotel manager Percy, not only is a superb cook but with a pitch-perfect-baritone he serenades guests as they dine on locally grown produce. My bed was enveloped by a mosquito net at night as the crickets sang and baboons hooted in the distance. http://madiathavha.com/madi-a-thavha-mountain-lodge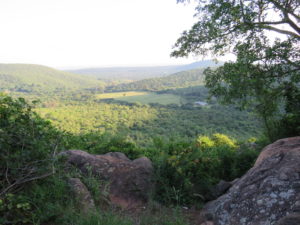 Highlights Two
Neigbourgoods Market in Braamfontein is a good way to put in a morning at weekends. An eclectic mix of stalls offer foods a visitor would expect to savour in South Africa such a biltong, spicy sauces and sweet desserts. Other delights include the gin and tonic ice-lolly which is refreshing with a delicious kick. Upstairs the arts and crafts on display range from jewellery, clothing, ornaments to shoes and handbags. http://neighbourgoods-market.business.site/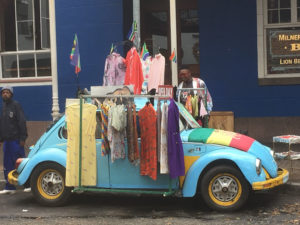 Michelle was guest of the South African Tourism Authority www.southafrica.net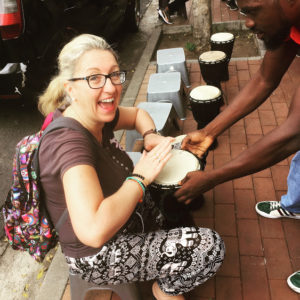 Factbox
Hayes and Jarvis offer the following tour to South Africa from Dublin
€3,322 per person inc tax & all transfers
9 Night 4 Star Luxury South Africa Safari
3 nights Johannesburg
3 nights Kruger National Park
3 night's Cape Town
Ref: 51210580. Hayes& Jarvis.ie or Call 01-5136822 or drop in at 18 Duke Street Dublin 2.