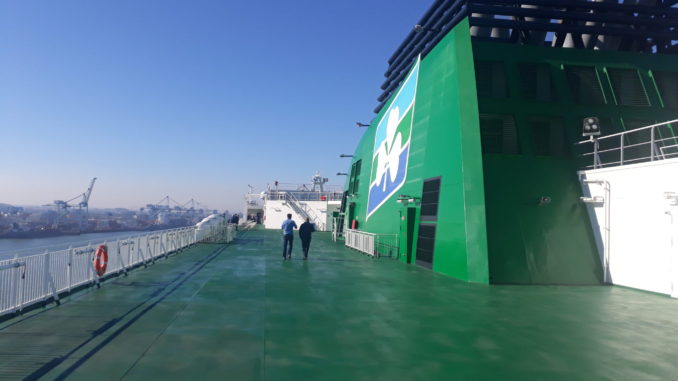 The Irish ferries 147m flagship craft the WB Yeats is set up for its first France voyage in March this year after months of disrupted delays. Today, Managing Director Andrew Sheen, proudly spoke of this magnificent ship and the future ahead for all Irish Ferries customers. Nora Costello, Consumer Marketing & Sales Director for Irish Ferries continued; "I'm thrilled that Irish holidaymakers now have the chance to sail in style directly from Dublin to the Normandy coast. The embodiment of relaxation, the holiday truly begins the moment passengers step on-board." 
Having visited the ship today it was an absolute pleasure to have been on board this spectacular vessel of superior luxury. It caters too for every passenger's individual budget.
What's On-board W.B. Yeats
Innisfree Club Class Lounge
The Maud Gonne Bar & Lounge
Lady Gregory A la Carte Restaurant
Boylan's Brasserie
Café Lafayette
The Abbey & The Peacock Cinema & Lounge
The Hazel Wood Quiet Lounge
Drumcliff Promenade Deck
Sally Gardens Kids Room
Crazy Jane's Games Room
The Shop
Relaxing cabins and luxury suites with private balconies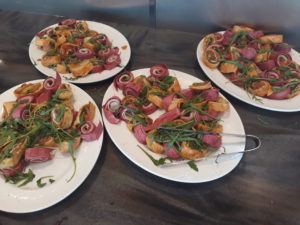 Boasting 440 cabins from basic to luxurious and the capacity to hold up to 1800 passengers, The WB Yeats has huge choice on board. With a cinema, free WIFI, a quiet reading area, and four lounges to choose from and some fantastic food options from snacks, buffet to a full-service restaurant it translates from ferry to the feel of a cruise ship.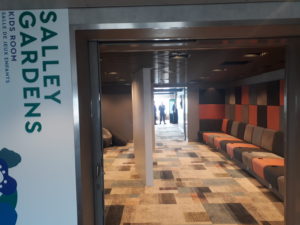 You can relax while the kids have the Salley Gardens room to play. Plenty of shopping choices too with a range of duty-free goods along with fragrances, fashion and travel essentials. It has a stunning deck that offers amazing views.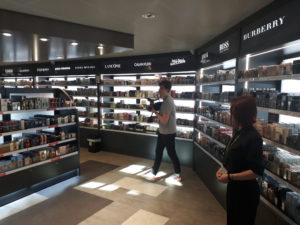 In summary The WB Yeats has the full potential to be POETRY IN MOTION!
Terry Talbot