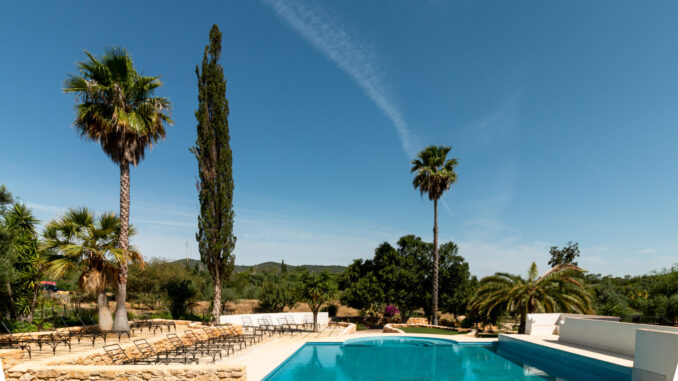 My Stay at Solar Alvura Health Hotel (or How to fit into your favouite yellow palazzo pants!)
I was sitting in front of Dr Eva Orsmond's in her Loughlinstown Clinic and questioning what was I doing there? She asked me straight up. What did I hope to achieve from my time at her Health Hotel in Portugal?
I don't have diabetes. Dr Eva is an expert at reversing type 2 diabetes using diet, exercise and a practical approach. Did I have problems with my health? None – that needed attention as far as I was concerned. Did I have allergies, skin rashes…? No, but I did have a lovely pair of yellow palazzo pants that I haven't been able to wear for four years. I could use menopause as an excuse but I knew I only had myself to blame for those extra inches around my waistline. I'd lapsed into eating that big packet of crisps and finishing off that bottle of wine – even during week nights.
Dr Eva was straight up with me. "You don't have too much to lose – about 10 kilos to be your best weight, so it's going to be hard for you. The greater the amount the easier it is to lose."
But I didn't care I just needed someone to tell me what to do.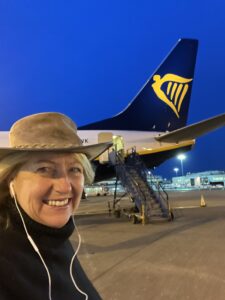 I arrived at Faro Airport on a Wednesday evening with daylight still peeking over the horizon and the temperature a nice ten degrees warmer than I had left in Dublin. Eva and her team were there to greet me and the other guests who had arrived. Instantly I realised this was going to be a trip offering personal service in the extreme.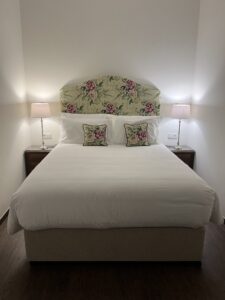 The drive was a short half hour to Moncarapacho in the Eastern Algarve, one of my favourite parts of Europe which I return to again and again. Stepping into the foyer of the hotel decorated in traditional Algarve style, the hotel was more boutique and unique than I'd envisaged. The lounge included a baby grand piano, full set of mediaeval armour and a stunning white fireplace.
Paolo, the manager was immediately over to greet me and offer a soothing cup of herbal tea. I was then whisked away to the luxurious haven of calm that would be my home for the next five days. Jazz played on the TV and under the lamplight some low calorie snacks and water were put out for me at the coffee table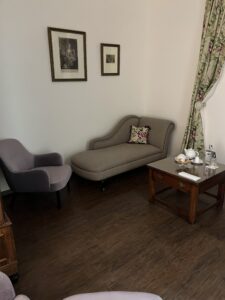 Day one: I was refreshed after my cosy night's sleep and outside it was bright and sunny enough for me to wear my shorts –a rare treat in February. The routine began each day at 8 O'Clock as guests lined up to see Eva and be weighed or have bloods and sugars checked. Many of the guests that I spoke to were there after suffering with Diabetes and having followed Eva's instructions and changed their lifestyle accordingly were no longer on medication. My turn arrived and what I discovered was Dr Eva genuinely wants to help people and is dedicated to improving the health and well being of each guest equally. My weight was 75.5kg and in her practical manner she predicted a 2kg loss at the end of my short stay.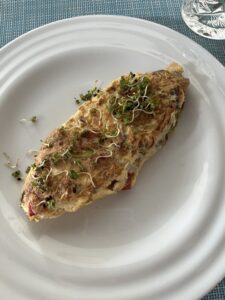 Breakfast was a large delicious omelette filled with colourful vegetables, I normally skip the first meal of the day but that's the beauty of learning to eat correctly. Dr Eva insists on breakfast and two snacks morning and afternoon to prevent hunger pangs. "We don't eat enough vegetables," she said. "We should eat them in the morning – some cultures eat vegetables for breakfast." It's true – I'd often watched Asian guests particularly on cruise ships and hotels dine on plates full of vegetables for breakfast.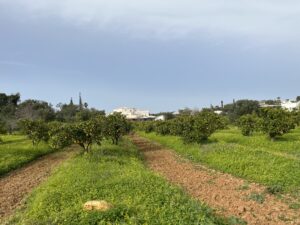 A brisk walk followed and like all activities at Solar Alvura it was optional but it was a good opportunity to meet other guests and hear their stories. Part of the process that helps the journey to better health is the encouragement from other guests. One man from the Netherlands had lost over six kilos in just five days with a combination of lots of exercise and eating the carefully prepared diet at Solar Alvura. Dr Eva provides suggested menus and high protein low calories foods from her clinics for guests to continue the weight loss at home. That afternoon Samuel, the chef, gave a cooking demonstration on how to make delicious healthy burgers that included feta and courgette. I have made them since returning home and fed them to my kids and they loved them.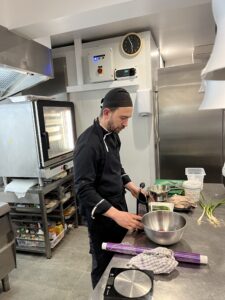 Day Two: I didn't expect to see results so quickly but a 500g loss after one day was enough encouragement to make me feel better about myself. I'd taken part in the yoga class with Antonio the day before and was reminded of how much I missed the practice in my daily routine. After walk and lunch I was ready for the challenge of a workout with Antonio in the gym and this made me realise that I hadn't been active or pushing myself for some time. One of the other guests joined me in the class and we managed to have a good laugh in the process. The sun shone extra brightly so I took to the sunbed and although the pool looked a bit cool the gardens and grounds at Solar Alvura create a beautiful oasis to just sit, relax and read a book.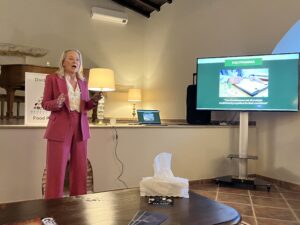 In the evenings we would sit and watch a movie or just chat. As I was at the hotel during Gut Health Week Dr Eva gave a focused talk out our microbiome and the link between our guts and how we feel.
Day Three: Getting weighed had become a focus of my stay and I was excited each morning to see how much I had lost. It became easy after the delicious stuffed peppers and dessert we'd enjoyed for dinner the night before. When Eva told me that I had lost another 400g I was feeling lighter and more energized. It was a Saturday morning so she suggested we go to market at Olhao to buy some fresh fish for dinner. The outing was an immersion into Portuguese local life. Eva has a great sense of fun when she isn't dashing around trying to do three things at once and we stopped off for tea at the market.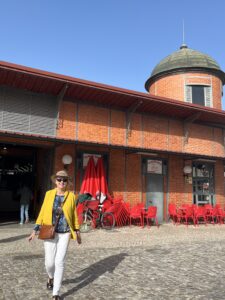 Vegetables look better and taste different in sunnier climes and even though it was only for a few days my mindset was changing and thinking healthier. Before dinner Eva suggested we drive to the beach at Fuseta, about ten minutes away and take a dip in the Atlantic Ocean. The temperature was 15 degrees – balmy compared to the Irish Sea in winter but it did certainly shake up my system in a good way. Eva had turned the hamman on at the spa, so on our return we basked in the steam and did our skin a power of good.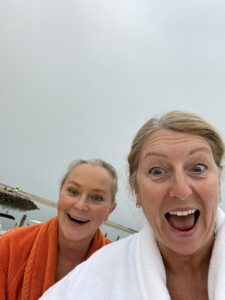 Paolo had offered a 00 gin and slimline tonic before dinner on my second night and it was part of the pre-dinner ritual that I was learning to enjoy. The fish we had bought at market was mouthwatering and I was getting to like the feeling of well being and cleansing that was going on inside my system.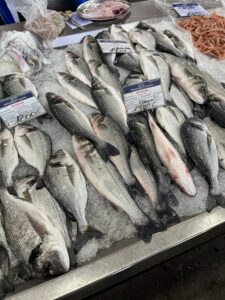 Day four: Dr Eva had business so her son Evan, who is an integral part of the running of the hotel, weighed me in. I only lost 200g but he said this was normal. He assured me that it would be more tomorrow. The routine of each day was becoming easier and I wished that I had been able to stay longer than 5 days. Seven days is the ideal amount to see a difference as Eva had advised me but already I was determined to keep up the healthier lifestyle at home.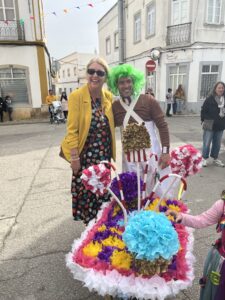 It was carnival season in the local town and a parade was organised for the afternoon which embodied the sense of community in this gorgeous part of the Algarve countryside. Floats decorated with Willy Wonka and the Umpa Loompas passed me by and I didn't even think of chocolate. I was programmed into feeling better and if that meant no sweets or bad carbs I didn't care. My mind was clear and already I was looking forward to my yoga class and swim before dinner. If this had been a few weeks earlier when I'd visited Faro on a city break with my family I'd be on my fifth superblock beer! But I didn't feel hard done by either. I was living in the lap of luxury and being waited on hand and foot by the fabulous staff at Solar Alvura. Even my complexion was better after the fabulous facial from Tanya and I was seeing results.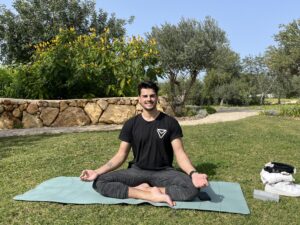 Day five: It was my last day and I was feeling better in myself. I even took to the gym before weigh in to do a short workout on the step machine. I had more energy and I was excited to go to yoga class and do my walk. Samuel had my meal organized for the airport so I didn't have to resort to a take away. We took a walk along the Ria Formosa that morning and my perception of time had changed. I would make time to walk everyday when I got home and use the exercise bike that sat idly in the kids den.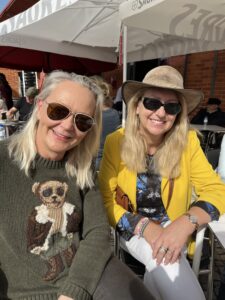 As a hostess Dr Eva went out of her way to offer activities that everybody agreed on and it becomes very easy to fall into her comfortable routines. The option is there to just go and chill by the beautiful pool and be pampered but with the expert advice and help of a dedicated health professional Solar Alvura offers something unique and special. Eva is a little crazy and will push you out of your comfort zone in a way that you least expect so the best way to get the most from a stay is to go along with her and have fun.
I was more than pleased with the results. I really didn't expect to find losing weight so satisfying.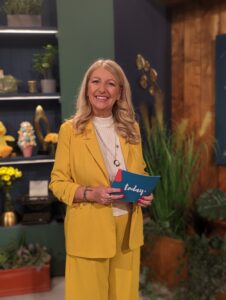 I woke in Dublin next morning and weighed myself to find that I had lost 2kilos after my five night stay – almost effortlessly but with a great deal of love and support. Dr Eva has created an oasis in the Algarve to help people to be their very best. And four weeks later still following Eva's regime I'm 4.5kg lighter and able to take my palazzo pants off the hanger. They are ready to wear and fitting me better than ever.
Factbox
To stay at Solar Alvura go to www.solaralvura.com Starting at €230 per night per person sharing all inclusive.
Dr Eva's food pyramid appears in her book The Last Diet putting water and green vegetables as important sources for health and at the bottom of the pyramid for frequent consumption. Her philosophy considers fruit as a source high in sugar and for it to be regarded as a treat and at the second level of the pyramid from the top. Most processed foods, sweets, cakes and food high in sugar and preservatives are excluded from her routine and at the top of the pyramid. Her recipes are delicious and protein based but low in Carbohydrates. Each day we had a delicious soup before lunch and dinner consisting of various green vegetables. A light dessert was served after dinner every evening and made dining a delight. One of her recommended treats is a tiny jelly gummy bear that is only 5 calories but sure to calm anyone with a sugar craving. Magnesium shots were often given to guests who required an energy boost or to revitalise. Her recommended calorie intake for weight loss in a woman choosing to lose weight is under 1000 calories per day for a woman and under 1,500 for a man. For guests hoping to continue with her program on returning from a retreat at Solar Alvura, a wide range of snacks and food substitutes can be purchased at her clinics in Dublin.