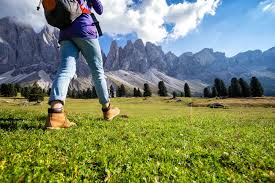 Podcast from Newstalk Thursday 31st June
Solo Travel is becoming more popular for all age groups and it doesn't mean wandering around on your own – although you may like that. Solo travellers are young, older, single, married and the stigma of being a solo traveller worldwide has fallen away. There are still destinations that are not good for solo travellers – especially women but it is best to check with the DFA before travel anywhere either with a group or as a solo traveller.
Reasons for solo travel might be your time-off doesn't fall in with your partners or friends
you've had bed experiences travelling with friends before
you simple want your own space
nobody wants to accompany you to a destination that you long to visit
travelling solo makes you braver and more likely to start up random conversations which can lead to adventure and meeting up with other solo travellers
If you are heading away solo make sure that you leave your itinerary with someone at home and touch base often – with social media it's easy to do this
solo travel is idea for those on a working holiday
Finally my good pal Isobel Conway has this advice for the solo traveller 'My advice? Give it a go. If you've ever been driven insane by a shopaholic companion dragging you into every shoe shop in a city, been forced into a tea shop when you fancy a glass of wine or suffered accusing sighs when a hotel or restaurant disappoints, then maybe it's time for liberation and a solo trip.'
Security and eating alone are the two big issues that a solo traveller has to deal with and that is why travelling in a group can work out really well. Tour operators have taken note of this demographic and waiver the single supplement on many of their tours.
I've found a selection of trips to suit all tastes that wont carry any extra costs.
Austria
I'm starting with Grogan Travel in Galway – Solo holiday to St. Johann, Salzburg, Hidden Lakes & Berchtesgaden, Austria
Enjoy seven nights in beautiful Austria and discover some of its hidden treasures with this holiday from €1,117 on 8th or 15th July 2018
This tour allow you to relax and get the very best from your holiday experience. A comfortable base with lots of free time to do as you please combined with carefully selected excursions! Austria is a land that is steeped in history and framed by its awe-inspiring mountains. Why not take a guided stroll through beautiful Salzburg and learn about the history of this charming village
Prices Include
Return Flights, Transfers, 20kg Baggage Allowance, 7 Nights Half Board Accommodation (breakfast & dinner daily) in the 4* Sporthotel , St. Johann in Tirol, Austria
AND
St. Johann Summer Card
Guided walkabout tour of St. Johann
Excursion to Berchtesgaden
Excursion to the 'Hidden Lakes'
Excursion to Salzburg
Call Grogan Travel 093 24116 to BOOK
Price subject to availability & change. Terms and conditions apply http://itaa.ie/author/francesgrogantravel-ie/
* * * * * * * * * * * * *
Camino in Spain
We actually have a few spaces for solo travellers available for our Summer guided tours on the Camino, the next one is departing 
7th July
.
Solo travellers have the option to book a single room (€907 single room) or to share a room (€748 per person sharing).
It is a great way to experience the Camino for solo travellers looking to join a group and make new friends.
Price includes pick up at the airport, accommodation, luggage transfers, meals, experienced guide and route notes.
Here's some information:
* * * * * * * * * * * * ** * *
Turkey with Insight Vacations
INSIGHT EXPERIENCES
Istanbul: Visit the Blue Mosque and explore Hagia Sophia. With your Local Expert, gain an insight into the lives of the Ottoman Sultans during a private tour of the fabulous Topkapi Palace. Later, enjoy a relaxing cruise past Ottoman palaces, old mansions and fortresses.
Gallipoli: Pay your respects at Anzac Cove and Lone Pine Cemetery.
Konya: Accompanied by your Local Expert, visit the beautiful Mevlana Tekke museum for an insight into the mystic Whirling Dervishes.
Cappadocia: A Cappadocian local who has lived in the city for decades, invites you into their home. Take the opportunity to learn more about their life.
Göreme: With your Local Expert, explore the underground cities, rock-cut churches, fairy-tale chimneys and the Pasabag Valley.
Visit Ephesus, Izmir, Thermal health Spa – Breakfast and dinner included.
Wonders of Turkey | 11 days
Applicable dates: 22 Nov 2018
Single supplement saving: Waived single supplement
Price: from €1,595 pps
* * * * * * * * * * * ** *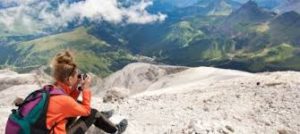 Topflight Hillwalking holidays in Austria
for hillwalking in Ehrwald, Austria.
* * * * * * * * * * * * * * *
Contiki to Croatia for the younger solo traveller
This great offer is reduced from €995 to  €774 going out this weekend June 2nd this goes up to €819 on 9th June
https://www.contiki.com/eu/en/destinations/europe/tours/croatia-island-escape-3266
8 days
If island hopping around Croatia doesn't tickle your fancy, then we don't know what will. Hvar, Split, Dubrovnik, and many other hotspots of the Dalmatian coast will keep you well entertained and soaked in sunshine.
* * * * ** * * * * * * * * *
India with the Travel Department
https://www.traveldepartment.ie/splendours-of-india-solo-friendly-holiday?dp=dub,ork,snn
India – Splendours of Delhi, the Taj Mahal & Rajasthan – Solo Friendly
14th September 5* hotels, flights and dinner and all tours €1899
11 Night Holiday
Half Board
Discover the splendours of India from Delhi to Rajasthan on this 11-night holiday of a lifetime. Along this incredible journey, you will visit awe inspiring palaces and monuments, proud fortresses, mosques and ancient cities.
Take a rickshaw ride in Old Delhi's bustling streets, and feast your senses on a spicy kaleidoscope of colour and sound in its buzzing markets. In Agra, you will gaze in wonder at the legendary Taj Mahal*, the monument to love, while the Amber Fort in the Pink City of Jaipur will surely take your breath away. Combining beautiful architecture, delicious food, friendly people and captivating culture, India really does have it all.
What's more, as this is a solo friendly holiday there is no single room supplement. 
*In order to preserve the beauty and integrity of the iconic monument, the Taj Mahal, cleaning and restoration work is ongoing at this site. Some phases of the restoration involve scaffolding and mud treatment,  thus a clear view of the entire monument may not be possible
* * * * * * * * * * * * * * * * *
Also with Travel Department Beijing, Xi'an & Shanghai – Solo Friendly
11 Night Holiday
Half Board
November 15th
€2499 pp
Travel on an Oriental adventure with this trip of a lifetime to China. Combining ancient traditions, fascinating culture and centuries of history, this 11-night holiday will show you the best of what this incredible country has to offer. On your travels you will discover architecture of imperial dynasties, visit Buddhist temples and experience the incredible cities of Beijing, Xi'an and Shanghai
In Beijing you will explore a 14th century ancient city of the elite, stand where General Mao rallied his troops and stroll along the impressive Sacred Way, the burial place of Ming Dynasty emperors. You will visit the Great Wall of China and have an opportunity to walk along a section of this incredible Wonder of the World. In Xi'an, marvel at the extraordinary Terracotta Warriors and the Wild Goose Pagoda, before rounding off your adventure with a visit to Shanghai, where East meets West in spectacular style.
What's more, as this is a solo friendly holiday there is no single room supplement. 
* * * * * * * * * * * * * * * * * *
Ireland
If you'd like to stay at home and relax on a solo travel holiday these properties don't have a single supplement
Rathmullan House, Co  Donegal
Set in idyllic wooded grounds overlooking Lough Swilly in Co Donegal and just a few steps from a two-mile long golden beach, the luxury hotel and restaurant is the perfect place to unwind and enjoy the good things in life.  Renowned for the award-winning food, locally sourced and expertly cooked, and the beautifully furnished bedrooms, what brings it all together is the genuine family warmth of the welcome you receive here. With its stunning location, right beside the sea, you can stroll through the gardens of this lovely old house down to a mile long sandy beach.
Rathmullan offers a small number of single bedrooms with no single occupancy charge dependant on availability. These rooms are lovingly finished in the atmospheric Georgian house and renowned for their period charm. The single bedrooms are perfect for the corporate traveller, the independent teenager travelling with family or a member of a group that enjoys their own space.
For more information please see www.irelandsbluebook.com, or contact Rathmullan House directly on 074 915 8188
Newport House, Co Mayo
Newport provides guests with a unique opportunity to experience the elegance and hospitality of an historic Irish Country House Hotel, with luxury guest accommodation ideal for an overnight stay or longer sejourn. Newport overlooks the tidal river and quay, it rests between Achill Island and the mountains of Mayo close to the wild and unspoilt splendours of Erris and Connemara. Famous as an angling centre Newport House offers preserved salmon and sea trout fishing on the Newport river (8 miles) and Lough Beltra. Salmon fishing is available on nearby Loughs Feeagh, Furnace, Conn and Mask. Golf is available at Westport championship course and at Mulrany; also horse riding and pony trekking with supervised instruction.
For more information please see www.irelandsbluebook.com, or contact Newport House directly on 098 41222
Currarevagh House, Co Galway
Old fashioned (in the best sense of the word), Currarevagh House is a Victorian country manor romantically situated on the shores of Lough Corrib in 150 acres of private woodland. Built by the present owner's ancestors in 1842, it is still run more along the lines of a private country house rather than as an hotel, and the tranquil informality lends itself to those seeking a relaxing few days. Lough Corrib is famous for its wild brown trout fishing and Ghillies (guides) can be arranged at current rates. Single Rooms Available – No need for pesky single supplements! Your own ensuite bedroom with view of either Lough Corrib or the Maam Mountains. Period furnishings and personal touches
For more information please see www.irelandsbluebook.com, or contact Currarevagh House directly on 091 552312